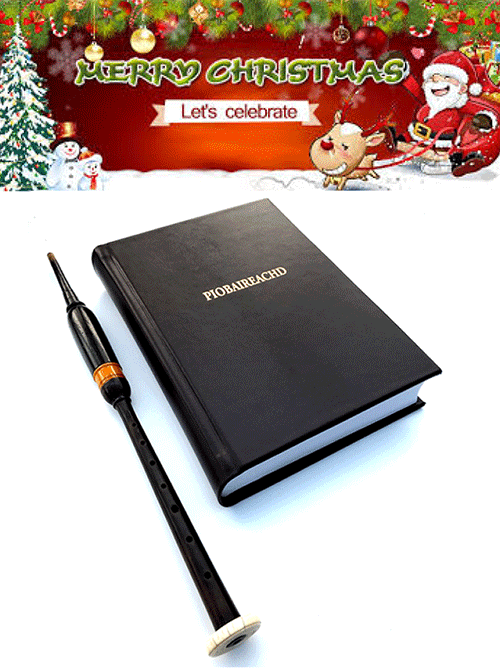 Here are some suggestions for those thinking about festive gifts for piping friends or family. First on offer we have the new bound volume of books from the Piobaireachd Society (pictured above).
This book is considered a very significant achievements in 20th century piping bringing together into one volume 16 books and some 250+ tunes edited and published by the Society over more than 100 years. All of the ceol mor classics are here complete with notes and details of alternative settings.
The Society has five copies of the bound volume ready for immediate despatch and it is on offer for £285 plus post and packing. Lead time is normally three to four weeks. Order here. ONLY ONE BOUND VOLUME LEFT FOR IMMEDIATE MAILING.
The Kilberry Book is the must have book for everyone studying ceol mor. Neat, compact, it makes an ideal Christmas gift for the piper. Only £25. Buy it here for immediate dispatch.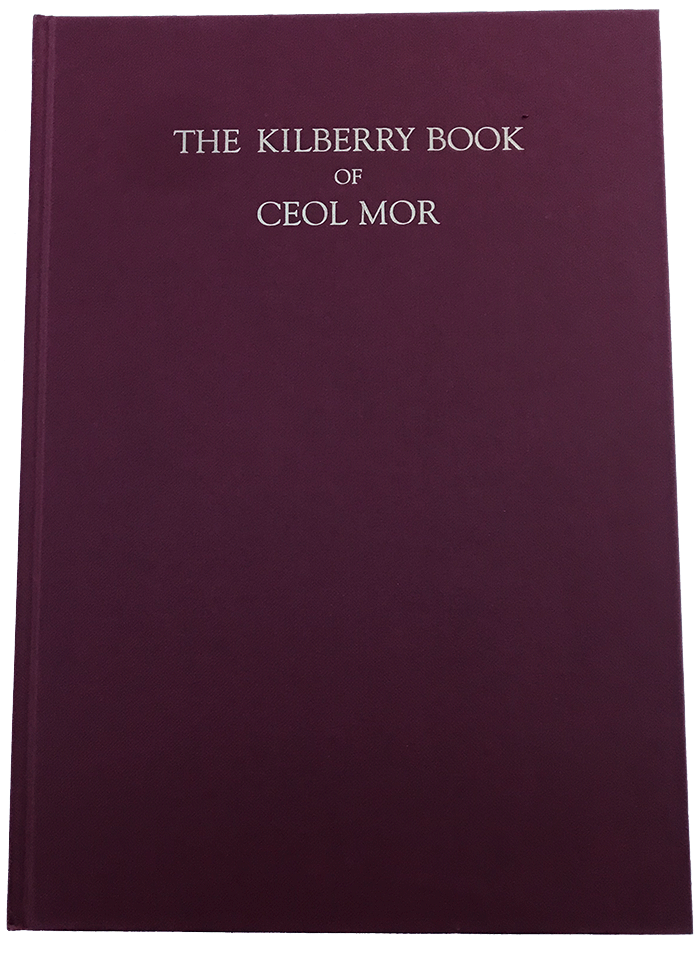 Looking for a Christmas stocking filler for a young piper? Check out this book 'Young MacCrimmon and the Silver Chanter' by PP Editor Robert Wallace from the storytelling of Mick Broderick and with beautiful illustrations from piper Norman Matheson: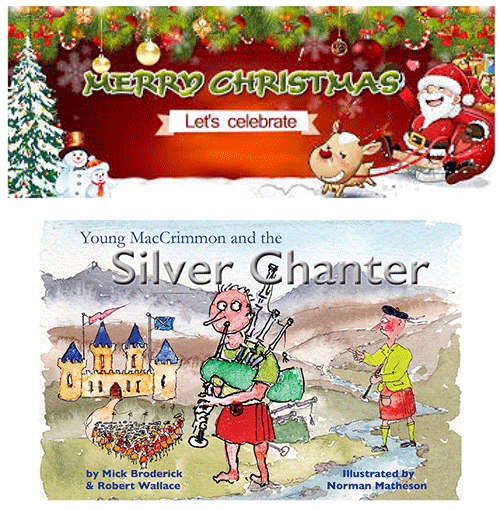 The story is a variation on the Silver Chanter legend and tells of how MacCrimmon was the worst piper in the music school until he was gifted the magical chanter by the fairy queen. It brought fame and fortune to the MacCrimmon family only to see it lost forever…..and then there's Mischief Maisie…
'….a new Scottish children's classic', Michael Grey, Dunaber Music. Read the full review here.
Back to the Piobaireachd Society for our next gift idea. It's the Society's kilt pin, a high quality product in sterling silver. Comes in a gift box and costs £95. Order here.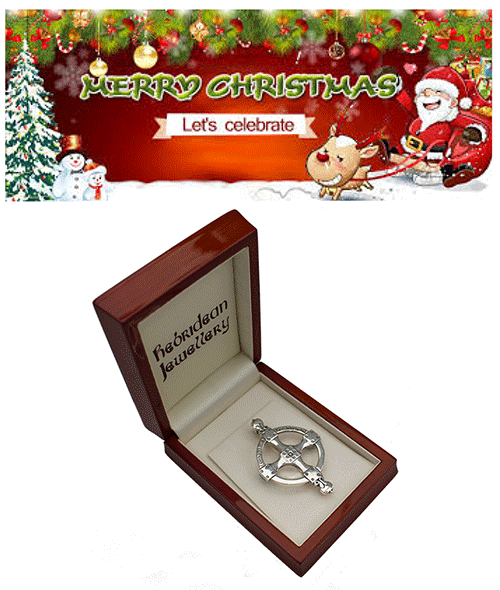 Please do not forget our advertisers when selecting your piping gifts. Click on any of the ads on this page and you will be taken to their online stores where everything from full sets of pipes to kilts can be purchased.
More books from PP Publishing, ideal Christmas presents: