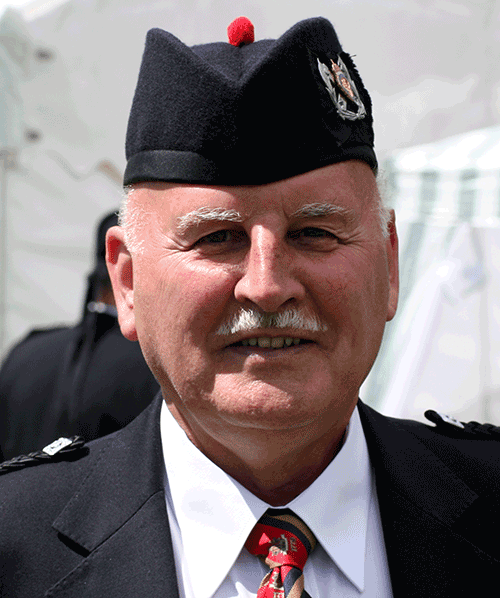 Trevor Dear's funeral will be on Thursday, October 10, at 2pm at the Church of Scotland, Castle Street, Dingwall, and thereafter to Urray Cemetery on the A832 road between Marybank and Muir of Ord. Read more of his life here and I recommend readers take time to read the contributions in our comments section from those who knew Trevor well.
A synopsis. From Gordon Ferguson: 'I met Trevor in 1974 whilst living on the Black Isle and played with Dingwall British Legion……Trevor was brilliant at providing the tuition and coaching to take them on their journey to Grade 1.' John Moneagle: 'Trevor was one of the unsung heroes of pipe bands…..' Willie Johnston: 'He was an inspiration to so many people young and old….'
I am sure everyone enjoyed reading of the Northern Meeting in 1970 in last week's bulletins. The readership figures certainly bore out the interest. I hope all of those who have such a downer on competition reports are beginning to wake up to the importance they have in recording our piping history.
I don't yet know who the writer of the articles was but he was quite prepared to comment adversely on Hugh MacCallum's and Donald MacPherson's playing. These two giants were man enough to take it on the chin and get on with the business of winning.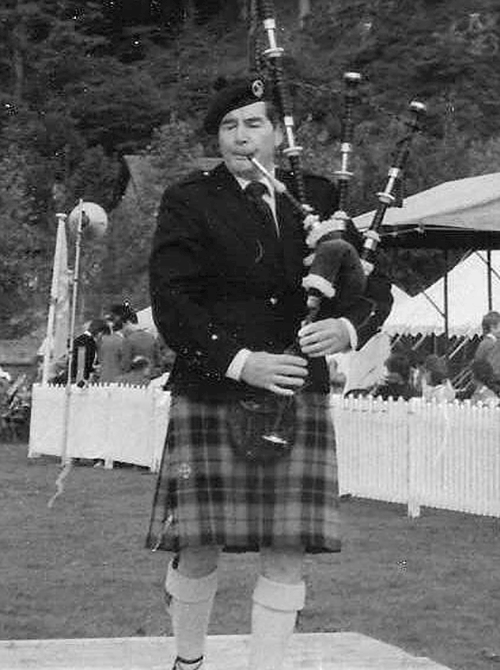 If you are playing in public and taking big bucks when in the list you must be prepared to have your performances critiqued, just like any other concert musician, actor, painter. If piping wants parity of esteem with the other arts then pipers need to be prepared ride the punches the way other artists have to. It was somewhat ironic that one of the leading lights in the 1970 report was a recent banner waver for the 'censor the piping press' brigade.
The Piobaireachd Society has announced that it will be discontinuing production of its large, 250 x 340cms, format books. These will be withdrawn from sale from November 1 so if you want a copy in large size order it now.
These books will be replaced by the complete set in the smaller A4 size and that includes books 1,5,8, and 16 currently out of print. Bound volumes of the books will hereafter only be available in A4.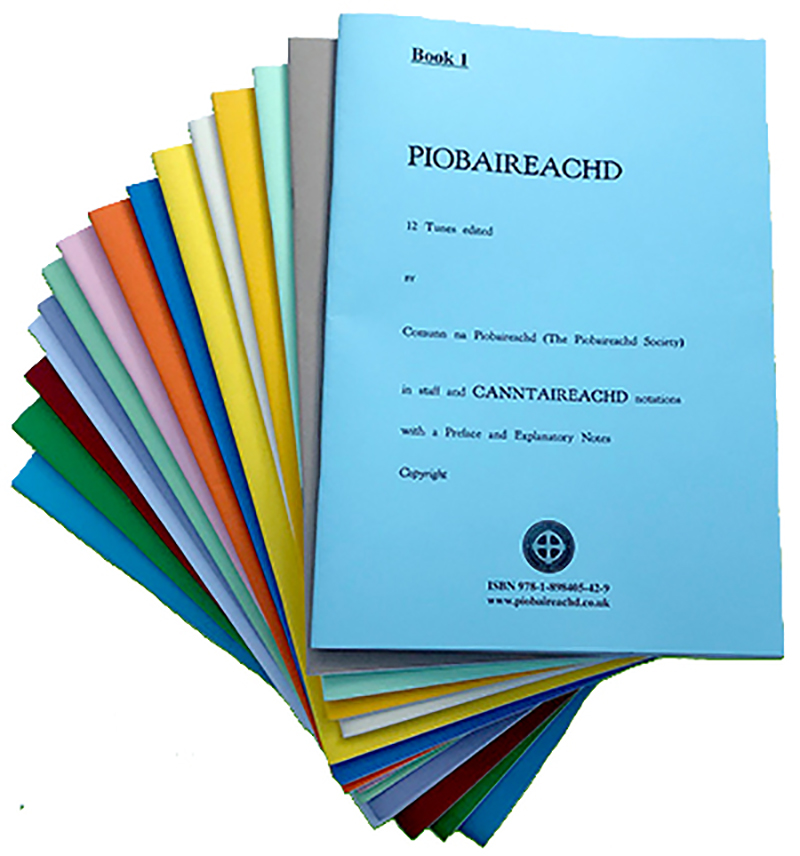 This will make this weighty tome – a must for all piobaireachd players – distinctly more manageable. The Society will also be making available A4 binders for those who like to keep their books organised that way.
Google: 'A4 paper measures in at 210mm by 297mm whereas US Letter paper measures at 215.9mm by 279.4mm.'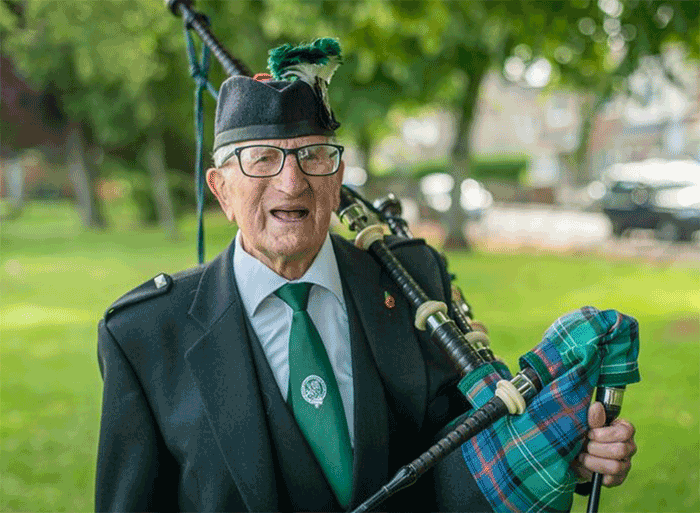 From the Daily Record newspaper recently: 'An OAP [old age pensioner] thought to be the world's oldest piper is still going strong at age of 98. James Beedie [above] began playing the bagpipes aged 14 after his Scots dad encouraged him to learn.
'The great-grandad still plays every week and goes out on parade with a band he helped found in 1969. He also offers lessons to children.
'His last outing with the band was on Armed Forces Day when he donned his tartan and took to the streets of his hometown, Cleethorpes in Lincolnshire.
'James said: 'I still enjoy playing the bagpipes to this day, after all these years. I don't drink or smoke, I just like to play the pipes. It's nice to pass on what I have learned to the children by giving lessons on the weekend.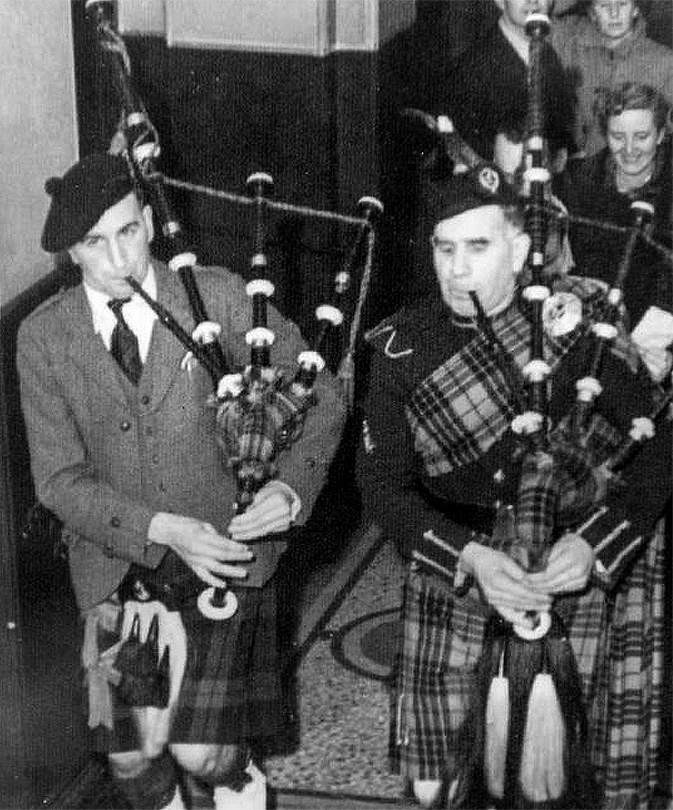 'I'm glad I've kept on playing. Everyone has an achievement and the bagpipes are mine. My dad had a firm hand and made sure that I followed in his footsteps by playing the pipes. I still remember the first song [sic] I ever learned, it was Cock O' The North, I remember it well.'
'James was born in 1921. His dad met James's Belgian mum during WWI. The older man, also James, always told his son: 'You're a Scot, laddie', and insisted he practised very day.
'Following the outbreak of World War II, James served with the Home Guard in Aberdeenshire when he was still a teenager. After the war, he returned to England and began working in Grimsby harbour filleting fresh fish – a job that he did until he retired aged 65.
'In the 40s, he married wife Jessie, who died several years ago. The couple had a daughter called Ann and he has more than a dozen grandchildren and great-grandchildren.
'Three years ago, James feared he had played his final song after falling from a ladder and breaking three ribs and puncturing a lung but within just three months he was back on parade with Grimsby and District Pipe Band.'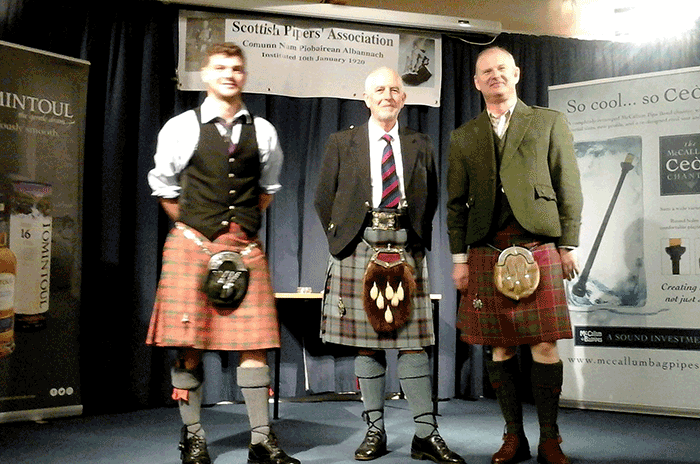 Tom Johnstone on the SPA KO: 'John Patrick beat Angus MacColl jnr in Saturday's KO heat by a narrow margin. Semi-finals will be held in Feb and March with the final in May.'