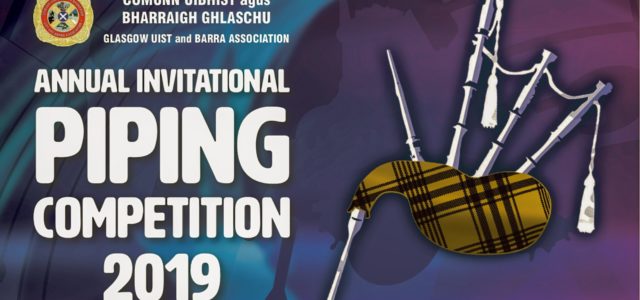 The promoters of the Uist & Barra Professional Piping Competition, the first major of 2019, have announced details of this year's event.
It will be held in the National Piping Centre, Otago Street, Glasgow, on Saturday March 2 at 9am.
There are events for Ceol Mor, March, Strathspey and Reel and Hornpipe and Jig.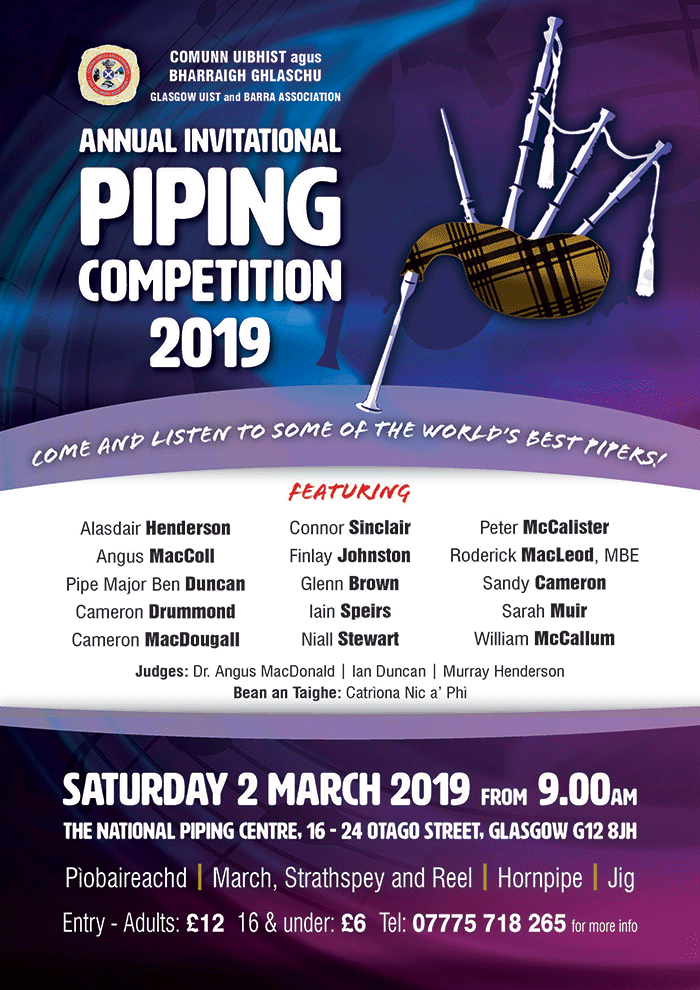 The invited pipers, in no particular order, are Cameron MacDougall, Connor Sinclair, William McCallum, Cameron Drummond, Angus MacColl, Roderick MacLeod, Ben Duncan, Iain Speirs, Niall Stewart, Glenn Brown, Finlay Johnston, Sarah Muir, Alasdair Henderson, Peter McCalister.
Judges are Messrs. I Duncan, M Henderson, A MacDonald.
Entry is £12 (£6, 16 and under). Call 07775 718 for more.