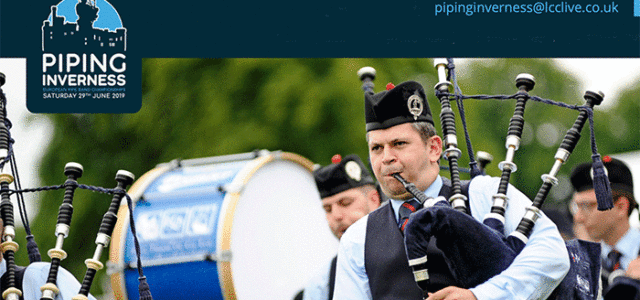 The promoters of the European Pipe Band Championships have sent this:
The countdown is on to Piping Inverness with tickets now on sale. 
Piping Inverness, which incorporates the European Pipe Band Championships, takes place in Bught Park, Inverness on Saturday 29th June 2019. Thousands of visitors made up of locals, tourists and the piping community, are expected to attend the one-day event.
It was announced back in June 2018 that the Championships were moving to Inverness and were being hosted, as part of Piping Inverness, by local event specialist, LCC Live.
Over 120 pipe bands from around the world are expected to compete for the prestigious title of European Champions, whilst the competition also attracts drum majors and Highland dancers. There will also be live entertainment and stalls featuring food and drink, and crafts.
---
---
Rebecca Corbett of LCC Live, said: Hosting the Championships in Inverness, makes the event more accessible to those – young and old – living in the Highlands, and we'd like them to come down and enjoy the event. 
'Not only will Piping Inverness include the European Pipe Band Championships, which will bring over 120 bands to the City, but it will also feature Highland Dance competitions, as well as live entertainment, traditional craft stalls, and food and drink outlets. It will be a great fun-filled family day out, and we hope you will come and join us."
Tickets for Piping Inverness as well as trade stall applications are available from: www.pipinginverness.com.
Under a contract with the RSPBA, Inverness will host the European Championships for 2019 to 2021 inclusive.
---
[wds id="2″]
---
Balmoral Summer Schools 2019 in Pittsburgh and East Stroudsburg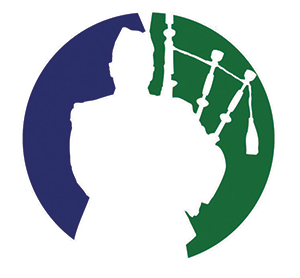 The Balmoral promoters have announced further details of this year's schools….. 'The first will be held at Shadyside Academy in Pittsburgh, from July 7-12, the second at ESU in East Stroudsburg, July 14-19.
'Our Pittsburgh session guest instructors will be Andrew Carlisle and Bruce Gandy.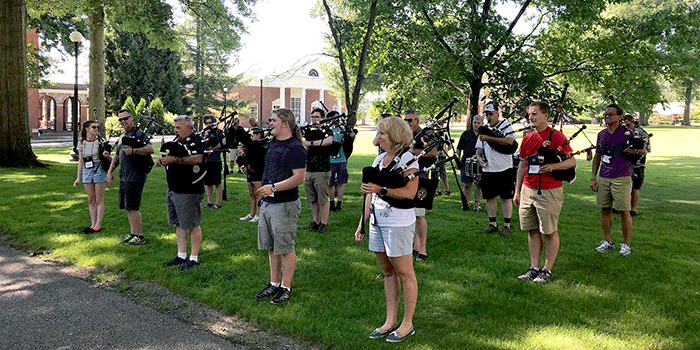 'At our ESU session, Andrew Carlisle teaches alongside Jimmy Bell. As a solo piper Jimmy's won the Metro Cup, Canadian Gold Medal, and EUSPBA Overall Professional Champion.
'Executive Director and Co-Founder of the Balmoral School George Balderose says: 'The 2019 Balmoral Summer programs have a variety of offerings from professionals in the field that cover all aspects of Highland Piping, from beginning to advanced pipers and drummers, including a course on playing the pipes in ensembles with other types of instruments.'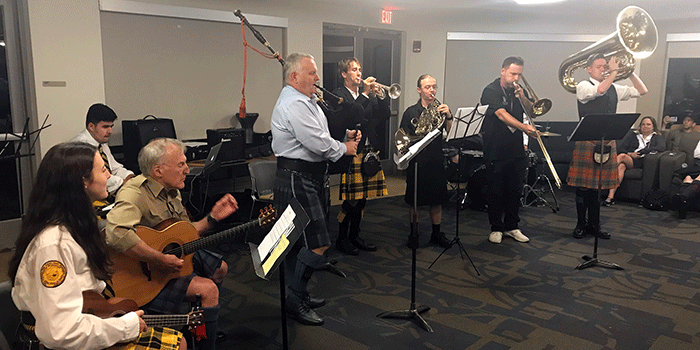 'Drumming instructor Gordon Bell, led Parlin & District's drum corp from 1975 through the 1980s, as the band dominated the EUSPBA pipeband scene, winning the Grade 2 North American Championship, placing them in Grade 1. In the solo field, Gordon won EUSPBA Overall Champion each year from 1979 to 1987.
'Colin Bell will direct the Celtic ensemble music program at ESU, in which students who play other instruments will perform with pipers and drummers in an ensemble setting.'
---
[wds id="8″]