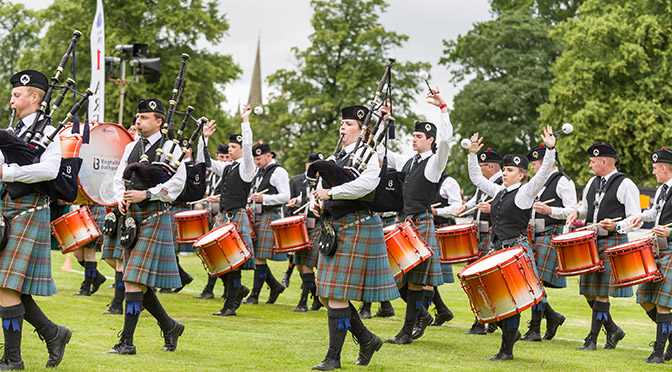 Dates and other details for all 2018 outdoor pipe band contests have now been issued by the RSPBA.
Headquarters says: 'These events are of course subject to change so please check back frequently. You will find links here to contest summaries as we receive them as well as any pre drawn contests sent from branches. All previous years summaries can be found via our results service.
'A reminder that this site can only post the information it receives. The RSPBA are responsible for the five Major Championships and the World Solo Drumming. It is the responsibility of the Director for every branch to supply summaries and draws to the Association for inclusion on this website. We will post any entry forms from branches or promoters that we receive.'
Here's and excerpt from May's listings: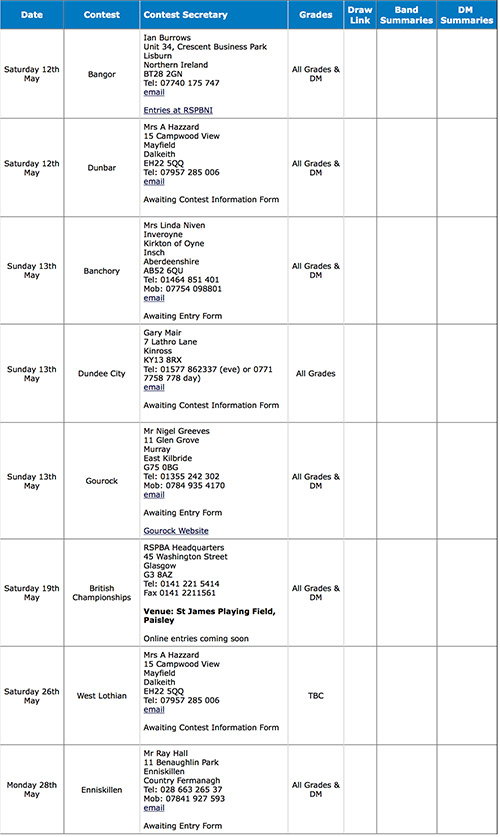 Get the full calendar here.
---
[wds id="6″]
---
More shots from the 2017 Worlds:[wds id="44″]
---
[wds id="3″]