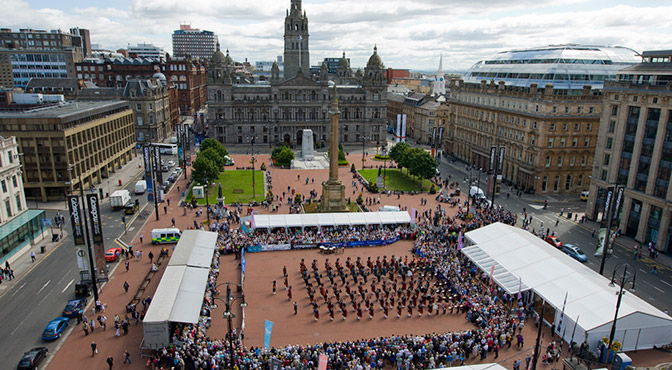 Pipers and drummers in and around Glasgow will hardly have time to draw breath today as the momentum continues to build towards Saturday's World Pipe Band Championships.
Tonight we have the sell-out Shotts & Dykehead 'Rise' concert, the main attraction of Worlds Week, with over 2,000 enthusiasts heading for the Glasgow Royal Concert Hall. Check out PP tomorrow for our review of what is sure to be a stellar evening.
At 2pm today Wednesday (Aug 9) McCallum Bagpipes presents a FREE recital with four of our top pipers. Time and place: 2:00pm @ the Street Café at the National Piping Centre. Attendees will hear music played by Stuart Liddell, William McCallum, Angus McColl and Gordon McCready.
Up in Skye the Gathering continues with competitions for March (Kemble Star) and Strathspey and Reel (Peter MacFarquhar Star) and tonight we have the Silver Chanter contest at Dunvegan Castle. Results as we get them. Numbers at the gathering were down slightly due to a clash with Worlds Week – Skye is always on the first full week in August.
---
[wds id="6"]
---
In the north-east we have Ballater Games tomorrow so if you want to get away from the Glasgow-centric mayhem head for tranquil Deeside for a tune and a listen.
Over at the Piping Live Festival we hear of Inveraray winning the band quartet contest and Jack Lee the Masters piping. Why is it that the organisers refuse to send us the results? You're missing out on thousands of readers guys. People are asking why we don't have them. Speak to festival director Roderick MacLeod everyone.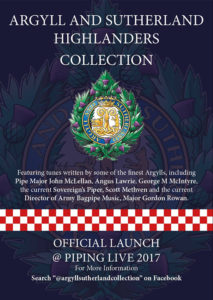 Tomorrow we have book launches for the Argylls Collection (left) and Bill Livingstone's memoirs. Both at the National Piping Centre from lunchtime.
Friday we have a parade of bands from Blythswood Square to George Square (picture above) courtesy of the RSPBA and Glasgow City Council who will host a small reception in the City Chambers for all parade participants.
Intermingled with all of this will be band practices at various venues around the city's parks, particularly in Kelvingrove Park in the West End. Forecast for today is fine and dry so lots of opportunity to relax and listen.
Come Friday it's the Worlds Grade 1 Qualifier at Glasgow Green. The top 12 will be announced around 4.30 -5pm. Thence back to the Green on Saturday for the climax of a unique week in the pipe band/ piping calendar.
Incidentally I hear that Perth Games, scheduled for Sunday, have been cancelled due to the park being in an unfit condition after a cattle show. What a shame.
---
[wds id="17"]