Tomorrow sees the penultimate 'major' pipe band championship of the summer, the Scottish at Dumbarton. The weather forecast is for rain for much of the day and, given the exposed situation of Levengrove Park, bands should be prepared for wet and wind. That however will not blunt the pencil of our intrepid Special Correspondent……Some say he is an Adjudicators' Panel reject; others claim he pipes for tourists in Glencoe; yet more believe he'd never make a 4b corps on a good day….all we know is he's called MacStig.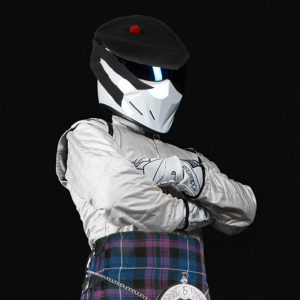 With only just over two weeks to the big one on Glasgow Green there might be those already casting their minds forward to North Berwick, Bridge of Allan and the Worlds – at their peril. All bands at the Scottish need get down to business and focus hard; the rest can wait for now. Who doesn't think that placings this close won't be noticed? Holidays mean there is often a dip overall in numbers for the Scottish, but this contest does set precedents. It gives commentators a steer and also provides 'match fitness' assessments for the bands after a few weeks break.
Grade 2 at Dumbarton is a March, Strathspey and Reel competition, with two sets submitted and drawn at the line, the same as for the UKs at Belfast all those weeks ago. The line draw adds a bit of excitement. Who doesn't have a frisson of fear whilst marching to the line to find out what the fate of the day will be? No one, unless you are a cyborg. After tomorrow the MSRs can be set aside – until and if the band makes the final in Glasgow; the qualifiers are Medley only.
For context, let's cast our minds back to Belfast and the sets played and also remember that there were a few bands missing then and a reciprocated absence at the Europeans at Forres.
G2 gets underway at 2.45pm under the shadow of Dumbarton Rock with the adjudicators Shaw, Garrett, Baxter and Snaddon on duty. Sixteen bands are scheduled, but we already know Manorcunningham will be absent. We wish them well at the band member's wedding. They are a tight-knit group and have been in the mix this year. Their absence in drumming may give rise to different outcomes on the summary sheets.
The grade will conclude just after 5pm, and given the forecast, that two-hour or so elapsed time can throw up all sorts of challenges for the tuners.
Up first will be Thiepval Memorial from Eire, and we first saw then this year at Belfast in another MSR contest. They got the worst of the changing temperature and conditions before final tuning that day. Of course the point here is they will have the benefit of being in final tuning, only a short march away from the line, before anyone else. They were towards the bottom of the order last time out, but less tuning worries might well yield a better outcome for them.
City of London are next, and as they were absent from Belfast, this is the first outing of their MSR sets this year in a Major. As we've said before, this is a band of potential, some mixed ability and the challenge for the P/M is of being inclusive or cutting. The Pipe Major is held in high regard and we admire what he is trying to do with this brand new group. With another winter of practice and some small changes, they will be one to look for next season. This season is all about getting out, making a statement and having a bit of fun. If the bass tones down the boom, the back end will settle.
---
[wds id="2″]
---
Grampian Police have improved each time and, having missed Belfast and the only MSR Major to date, we are looking forward to hearing their fare. They had a fourth and a fifth in Piping at Forres, and a marked improvement from Paisley, where the freelancing probably put paid to their chances. If they hold the discipline shown in the Europeans, admittedly a Medley, they should be happier.
Dumbarton & District have been solid in this their returning season, well supported by a vocal group of players from their lower grade band. Nothing flash, carrying out the basics and their first outing in a Major MSR format will possibly suit them better. The fifth in drumming in the Europeans will be something to hang on to and an improved Piping score will see them lifted.
When at Forres the gauntlet was down and Glasgow Skye had to change the record by stopping Lomond & Clyde making it three from three, their drumming and ensemble scores were enough to give them drumming and the overall European championship. So Skye will be up next and looking to go two from two. But this is an MSR and requires deftness of touch. In the last MSR outing , they scored 2 2 2 3 against the perfect aggregate 4 of L&C. Skye will be holding their collective breaths as the results are read out, a win in drumming might just be enough to tip the scales. They will be there or thereabouts. And we should also mention that they are behind the scenes at the pre-Worlds Concert too, for which grateful thanks. If you are at the Scottish, try to hear their performance at 3.21pm.

The boys and girls of Oban will be next, after their major debut at Forres last month. They languished near the bottom of the table that day but cutting their wandering chanters and drone sound will see that improve. They will get better.[polldaddy poll=9796257]
To one of the larger bands in number terms, Scottish Fire and Rescue. They have aimed high and taken some risks this season, some of which have not delivered in the heat of competition. However, with their youth programme they have a couple of years to feed through new talent. This sort of approach should be applauded; it gives those not in school or school district bands a good grounding. As an aside, their Novice B band will be off at 10.49am (that Grade starting at 10am).
I've dubbed the Mackenzie Caledonian band as the 'steady Eddies' of the Grade and I mean that in a very positive way. They are professional, know what they are about and execute well. They have three third places so far this season and sit third in the Champion of Champions table (see all Champion of Champions link here). The MSR discipline suits the MacCals well and, as a reminder, they took a second in Ensemble at Belfast. They are joined up band and not simply a pipe corps and drum corps who happen to stand in close proximity to each other. They drew set two last time (Links of Forth, Shepherd's Crook and Cecily Ross) and maybe the '1' will come out the bag for them this time around.
At approaching 4pm Glasgow City will march up to the line. A smaller band they have been holding up the others this season so far. In a small band it is harder to hide of course. As this is as near a hometown gig for them before the Worlds, they will be hoping to improve and make the final on the Green in August. It's a big ask.
Closkelt, 10th to play, will be their usual compact selves – tidy enough with useful ensemble. They were placed in Belfast (5th) and will be hoping to build momentum to take them from Dumbarton to the Worlds and a place in that coveted final. When on song they could do that. Might be in the mix tomorrow but in the lower fringes of the prize list.
Bucksburn & District have had two outings in total this season so far, both Majors and both medley contests, placing sixth at the British and eighth at the Europeans. We have no sight of their MSRs yet so they are the conundrum among the mid-ranking scorers.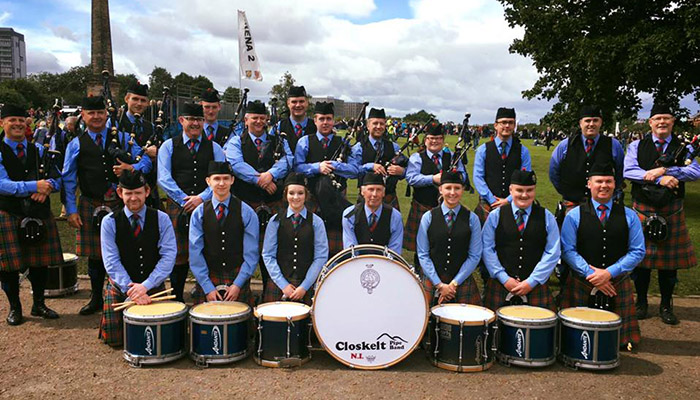 Colmcille, newly promoted to Grade 2 this season, are settling in well. The water is wide between G2 and G3 however and this band has tried hard and played hard. In Paisley we drew attention to the solitary tenor drummer getting a solo done on the day and joined by another in Belfast. This band should enjoy the 'no pressure' situation they are in as relative newcomers to the Grade.
From small band to mega band and one of the largest by number in G2, Lomond & Clyde. They step off at 4.33pm just as the Grade 1 is almost finished, so if you are loitering, listen to what P/M David Wilton is achieving with this group of players. They are steps ahead from last year, look purposeful and are well rehearsed. There are youngsters in the ranks and that provides a bit more of a risk. Last time out in the MSR discipline is was 1s all the way with a perfect 4 to win.
That day, their Set 2 was a very traditional Highland Wedding, Susan MacLeod with the lesser played, Arnish Light. Champions in waiting perhaps, and barring calamity, they will be one of the first or second names uttered by the RSPBA Chief Executive around tea-time tomorrow. It might be about drumming and ensemble again as L&C seems to have the tonal and execution edge in the piping judges' minds. Top hand work is clean and lightening quick and the drone sound is worth a listen too. For overseas bands traveling to Glasgow and taking in Berwick and Bridge of Allan, these guys and Skye will be the ones to beat if you want to be in the mix at the Worlds.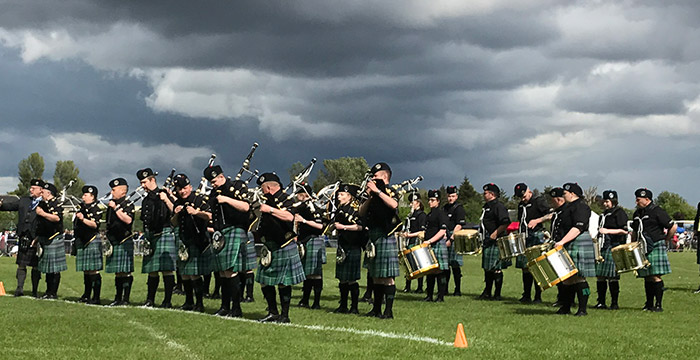 Isle of Islay, backed by their distillery sponsor Kilchoman, play next and we have enjoyed their outings so far this season. A band of mixed ages, both young and mature, like the malt, are a good listen. They got a great Ensemble score in the Europeans (3rd) which catapulted them up the table that day.
The clock will run down to 5pm and the last band, City of Discovery from Dundee. I was asked about the name by a reader. It refers to the great explorer Captain Scott and his Royal Research Ship 'RRS Discovery', now a real attraction on the extensively redeveloped shoreline in the city that gave us jam, jute and journalism. We should admire what this band has achieved under P/M McGregor and his team, taking a Boys' Brigade band (the old 6/8th Dundee) and transforming it into a Grade 2 contender. Listen for good strathspey playing with the pulsing so many miss, an error that simply won't cut it in the upper echelons of Grade 2 – and Juvenile for that matter.
The band cavalcade will strengthen in number next week with our overseas friends arriving in Scotland. We wish you all safe and hassle-free travel. We hope bags arrive, uniforms are not displaced and no one has the horror story faced by RSPBA adjudicator Jennifer Hutcheon on a trip back from Belgium (covered in the national press and these pages).
Some airlines have a policy that is a bit wooly for instruments, which are allowed in the main cabin 'at the pilots' discretion', which can mean the bag goes in the hold if the plane is full. A professional cellist known to this column always buys an extra seat for the instrument, and I have traveled across the Atlantic with drones well wrapped in a rucksack close to me at all times. At some point we might even look at travel bags and baggage and how bands tackle air travel. For choice, the 'Lat 56' bags (a Scottish company and named for the 56 degrees north Scotland sits on) work wonders, as do the TUMI rollers. (I should say here that I have no commercial relationship with any manufacturer of carry-on bags.) However, the small print in the airline baggage policy is worth reading for all the pitfalls.  A drum key being carried by a colleague in hand luggage was confiscated in Canada, after four other airports let it pass. The thought of disassembling a plane with a side drum key hadn't occurred to us.
And there you have the runners and riders for the Scottish Championship at Dumbarton.  Thanks to the RSPBA there will be early clips on Twitter (@rspbahq) of every band stepping off in Grade 2 and full video coverage post event in the early part of the following week. I suspect the North American and Antipodean traffic will be peaking on that lot. We will be there on the day and a report will follow next week. We will also cover the happenings at North Berwick (draw here) and Bridge of A, with so many Grade 2 bands appearing. Over and out.
• Admission to Levengrove Park is free to the public. Car parking £5.
---
[wds id="19″]