All roads lead to Oban this weekend for the annual Highland & Islands Festival. A good entry in all piping events. Check out the order of play for the seniors here. Check here tomorrow evening for results.
Still on solo piping, the entry form for Ardrossan on June 9 can be downloaded here. Check out the updated 2016 Guide to the Games here.
---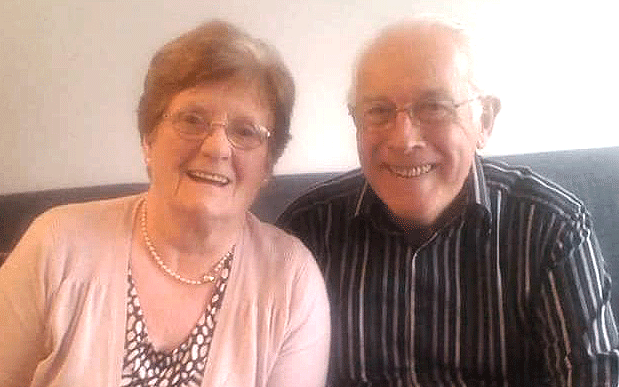 May McLellan's funeral will be held next Thursday, 5th May, at All Saints Episcopal Church, Bearsden, at 12.30pm followed by Clydebank Crematorium at approx 1.30pm to which all friends and acquaintances are cordially invited. Here are is a map and picture of the church: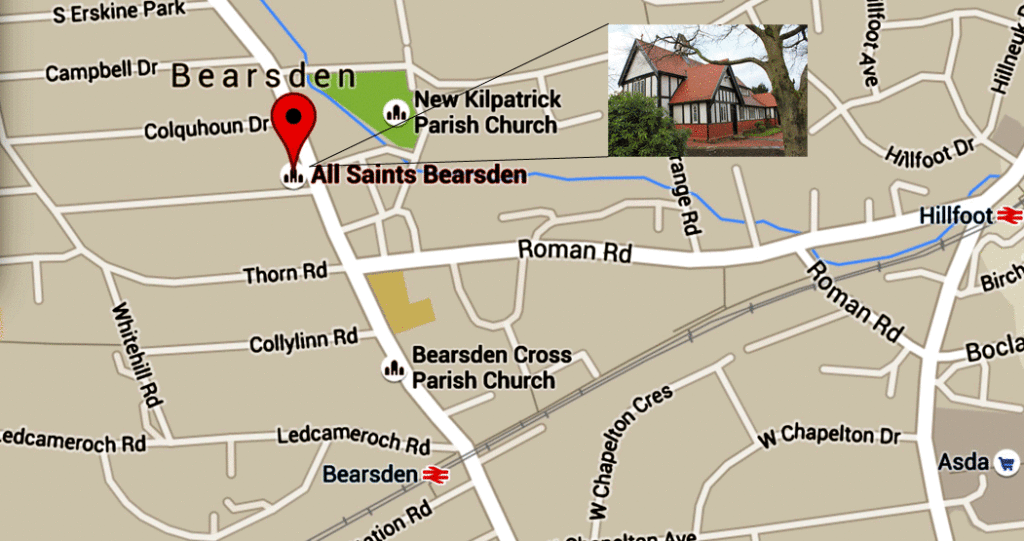 ---
Barnaby Brown has sent this: 'A special offer price of £6 for the MacArthur-MacGregor edition is available for two days, but only for the 55 or so copies left in the Boydell warehouse. Full information is here: http://www.altpibroch.com/learning/macarthur-macgregor-edition-special-offer/ Could you let Piobaireachd Society members and PipingPress.com readers know?'
---
Melissa Clark reports on the annual BB Pipe Band Championship: 'More than 250 young people aged from nine to 18 from across Scotland competed in The Boys' Brigade's 37th Scottish Bands Contest on Saturday 23th April at The Brunton in Musselburgh. The day's top winners were; 1st Largs in the Mini Pipe Novice and Pipe Novice category, 6th/8th Dundee in the Pipe Championship class, 10th Leith in the Open Novice category and 4th Dunfermline in the Open Contest. One young drummer with 1st Largs Company said: 'I have been playing in the band for almost eight years.  We have rehearsed a lot ahead of the championships, dedicating over two and half hours every week.  I thought our performance was really good, especially because we have such a young band.'
Scott Findlay, BB leader & bandmaster of the 6th/8th Dundee Company added: 'Many of our recent former members have come together to be founder members of the City of Discovery Pipe band.  Many of these former members still support the BB band today as tutors and coaches.  In November, we are taking the band to Ypres in Belgium to perform at the historic Menin Gate ceremony.'


Around 500 spectators attended the competition over the course of the day, with bands attending from BB Companies in Ayrshire, Dundee & Angus, Renfrewshire, Inverclyde, Dunfermline, South Lanarkshire and Edinburgh. There were ten different categories available, for participants of all ages. The bands performed for Councillor Jim Gillies, Depute Provost of East Lothian Council, Major General Mark Strudwick CBE, retired British Army officer and Bill Stevenson, Director for The Boys' Brigade in Scotland.
Mr Stevenson said: 'Once again each band displayed some exceptional skills and we all got the chance to hear some fantastic music. It was a great opportunity not only to see young people enjoying themselves, but the audience all entertained.
'Music continues to play an integral part in The Boys' Brigade, and we can't thank everyone involved enough for making the event such a special day.  It was evident how many very young band members there were this year. This gives us great encouragement for the development of music in The BB.'
Full results here. The picture up top shows pipers and drummers preparing for the BB Championship.