This popular competition for young pipers was held at the College of Piping on November 15. It was generously sponsored by McCallum Bagpipes who donated a set of pipes for the 14 and Under piping and Wallace Bagpipes who donated vouchers for the 15-18 category.
All events were judged by John Wilson.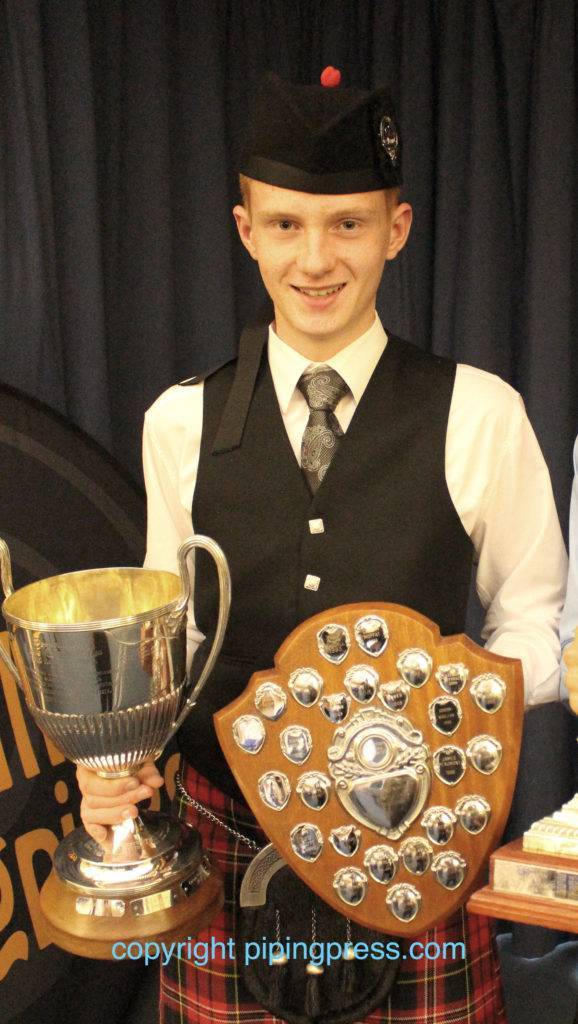 Up to age 14 Piping
1 Robbie MacIsaac, Stirling Schools
2 Finlay Cameron, Dollar Academy
3 Brodie Watson-Massey, George Heriot's
15 – 18 Piping
1 Andrew Hutton, Boghall & Bathgate
2 Alastair Hutcheon, George Watson's
3 Craig Davidson, Bleary & Dist.
A feature of the Graeme Johnston is the competition for the best performance of a tune by the great composer Willie Ferguson. This was won by Donald Stewart (pictured).