[easyrotator align="left"]erc_14_1414056032[/easyrotator]
To the annual Glenfiddich competition tomorrow for my first visit in four years. I don't suspect much will have changed at an important championship whose prime virtue is the treatment and reward for the pipers, with gratis hospitality throughout an enjoyable weekend. Another virtue is that the qualifying structure is pretty rigidly stuck to with very few disputed invites over the years.
I do hope they have done something to the curb the tuning time (crossword at the ready) but I suspect not.
The competition owes its existence to the late Mike Grieve (son of Hugh MacDiarmid the poet) who first posited the idea of a 'championship of champions' back in the early 70s. William Grant and Sons backed the idea, Seumas MacNeill and the College of Piping provided the knowledge base (a role now fulfilled by the National Piping Centre), and off we went. Now, 40-odd years later, here we are: glorious piping amid the glorious golden autumn of Highland Perthshire.
Much credit for the success of the competition must go to the Grant family and in particular Mr Sandy Grant Gordon for his unflinching support for our art. I hear a strong rumour that Sandy is to be honoured with the Piping Times 'Service to Piping'  award, the award I inaugurated last year. If so, it could go to no more deserving gentleman.
[easyrotator align="left"]erc_12_1414049835[/easyrotator]Defending champion is that gentleman of the solo platform, Iain Speirs. He will be up against a list of formidable players as you would expect. They are (in no particular order): Douglas Murray, Roderick MacLeod, Niall Stewart, Gordon McCready, Bruce Gandy, William McCallum, Stuart Liddell, Jack Lee and Angus MacColl. These pipers gather tonight and are given their tunes before going to bed, something I always found unsettling – it ran through my mind all night. I think it unnecessary.  So many of the tunes submitted have been played for years by the contestants that they could play them in their sleep anyway. One great leap forward for the competition would be if they prescribed set tunes for the ceol mor section. It would make it so much more enjoyable for the regulars.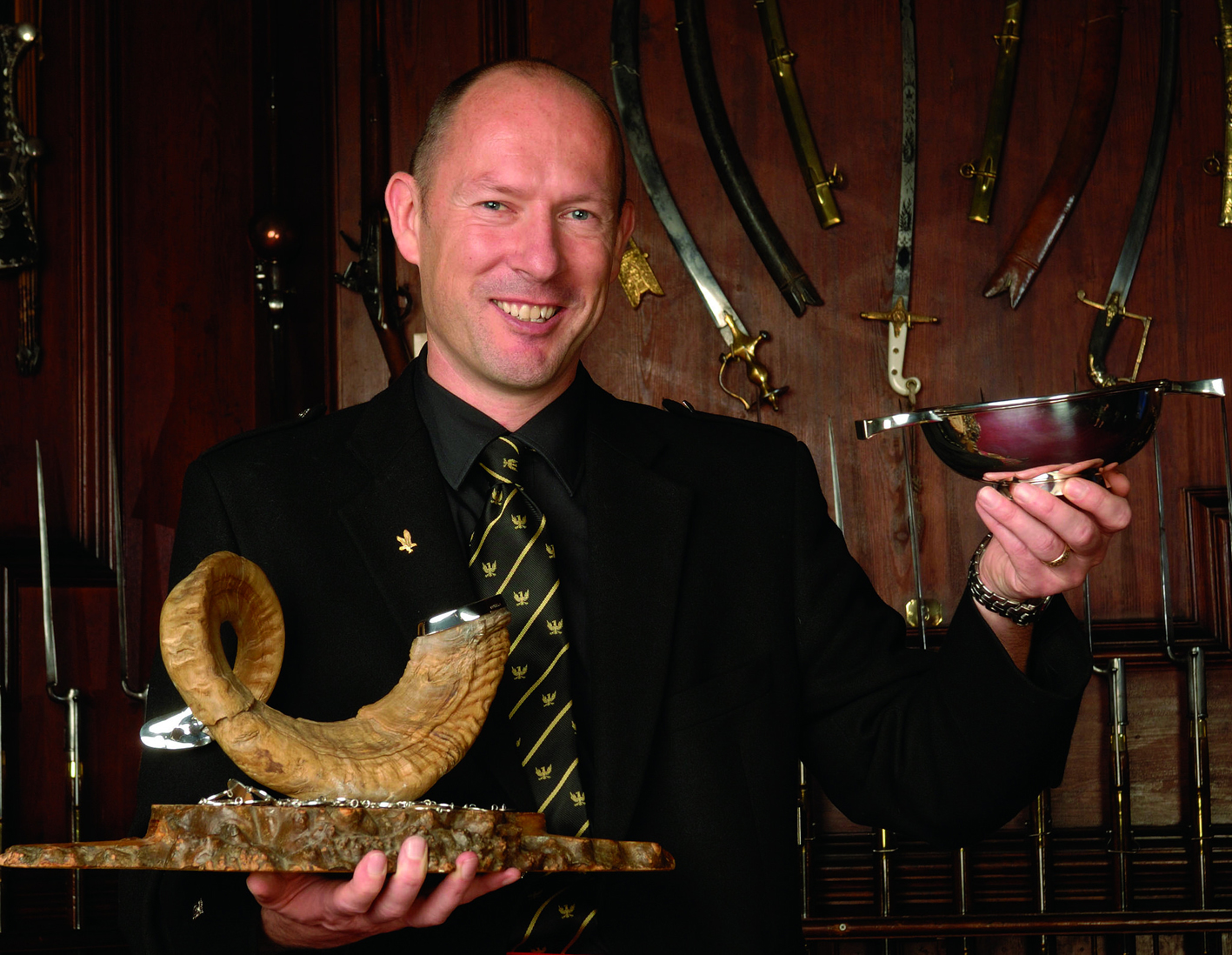 For those who can't manage to Blair Castle (10am start), the championship will be streamed live over the internet via the Piping Centre's portal which is here. In return, viewers are encouraged to make a donation to the Donald MacLeod Memorial competition, held each year in Stornoway, Isle of Lewis – a very worthwhile cause.
Stay tuned to pipingpress.com for more from Blair Castle over the weekend.
**
PP Newspaper Watch
Still with the Piping Centre, this is from the Daily Telegraph 'Travel' supplement: 'Stay at: The Pipers' Tryst is a friendly wee gem of a hotel with eight rooms in Scotland's National Piping Centre – thankfully the rehearsal rooms are soundproofed….£80 for double room with continental breakfast…'
*
I hear the College of Piping is promoting a recital by Scottish Power's P/M, Chris Armstrong. Get along and support the event if you can. Chris has not been playing solo for a while and he is one of the most musical pipers around. Tickets are £10 from the College Shop. Date: November 15. Perhaps it will be Livestreamed too.
*
Thanks to everyone who contributed to the debate on Highland dress. In particular I would like to thank Bill Blacklaw for doing so much to highlight the declining standards we are witnessing.  I think the discussion is now exhausted and have closed comments, but if you haven't already dipped in, the articles are well worth a read. They can be found here.
One erudite contribution was from Oban Silver Medallist Decker Forrest (below) and I have now included that in our Letters section. Decker makes some very sensible suggestions regarding the wearing of jackets etc.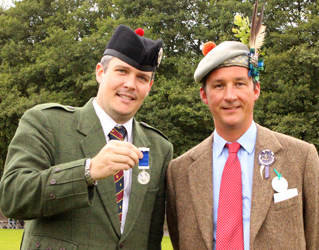 **
Good luck to Callum Beaumont on his new venture and with his teaching at Dollar Academy. He'll make an already super juvenile band even better I am sure. Good luck too to William Brown who has taken over from Stuart Shedden after his five years at the helm of Grade 2 Torphichen & Bathgate PB.
**
Grade 4 bands coming over for the Worlds next year should pay heed to the announcement on the RSPBA's website regarding tune requirements. It begins: 'Whilst the criteria for 4A retains the principle of 4 parts March in 2/4 Time Signature, the requirements have been altered. 4A can now play either 1 x 4 Parted March or 2 x 2 parted Marches. This change will also be applied to Minor Grade 4 MSR Contests. Grade 4 requirements of Quick March Tempo for Minor Contests remain unchanged….Read more here.
**
Still with the bands, I found last week's World Solo Drumming strangely enjoyable. The piping accompanists were good and the RSPBA run these things so well that you know exactly when you are free to go to enjoy the rest of your Saturday night. In addition I had the company of drumming adjudicator Joe Noble who was able to fill me in on some of the percussive niceties. Thanks for that Joe.
**
I learned this week of the passing of drummer Ronnie Annan, an old foe from the Knightswood Juvenile band of the 60s. Rivals yes, but Ronnie was one of those characters you couldn't fall out with for long. Great sense of humour, great personality, sadly missed. Obituary in the next Pipe Band magazine.