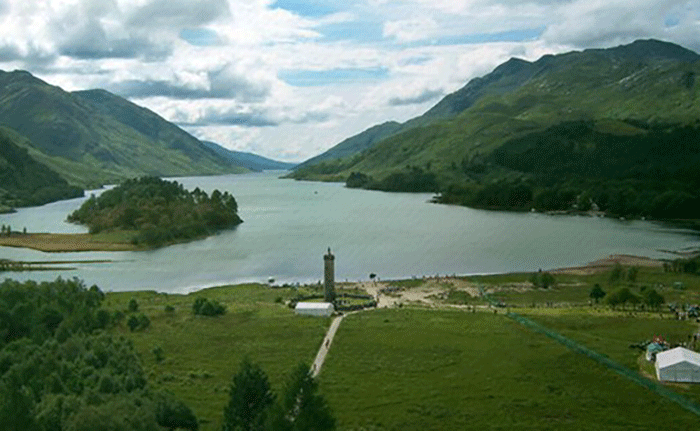 Any piper who has played at Glenfinnan Highland Gathering will recognise this setting as one of the most magnificent in all Scotland, writes the Editor.
It is close to the spot where Bonnie Prince Charlie raised his standard in 1745 and called on the clans to support his campaign to restore a Jacobite king to the British throne.
Central to the vista is the tall monument commissioned by local landowner Alexander Macdonald of Glenaladale whose father's cousin had supported the Prince in his ill-fated campaigns of 1745-46.
Glenaladale died in 1815 the year the monument was completed. He had a reputation as a gambler and drinker and his family had to sell off part of their estate to pay his debts. But he was also a generous man with widows and orphans benefiting from his kindness.
---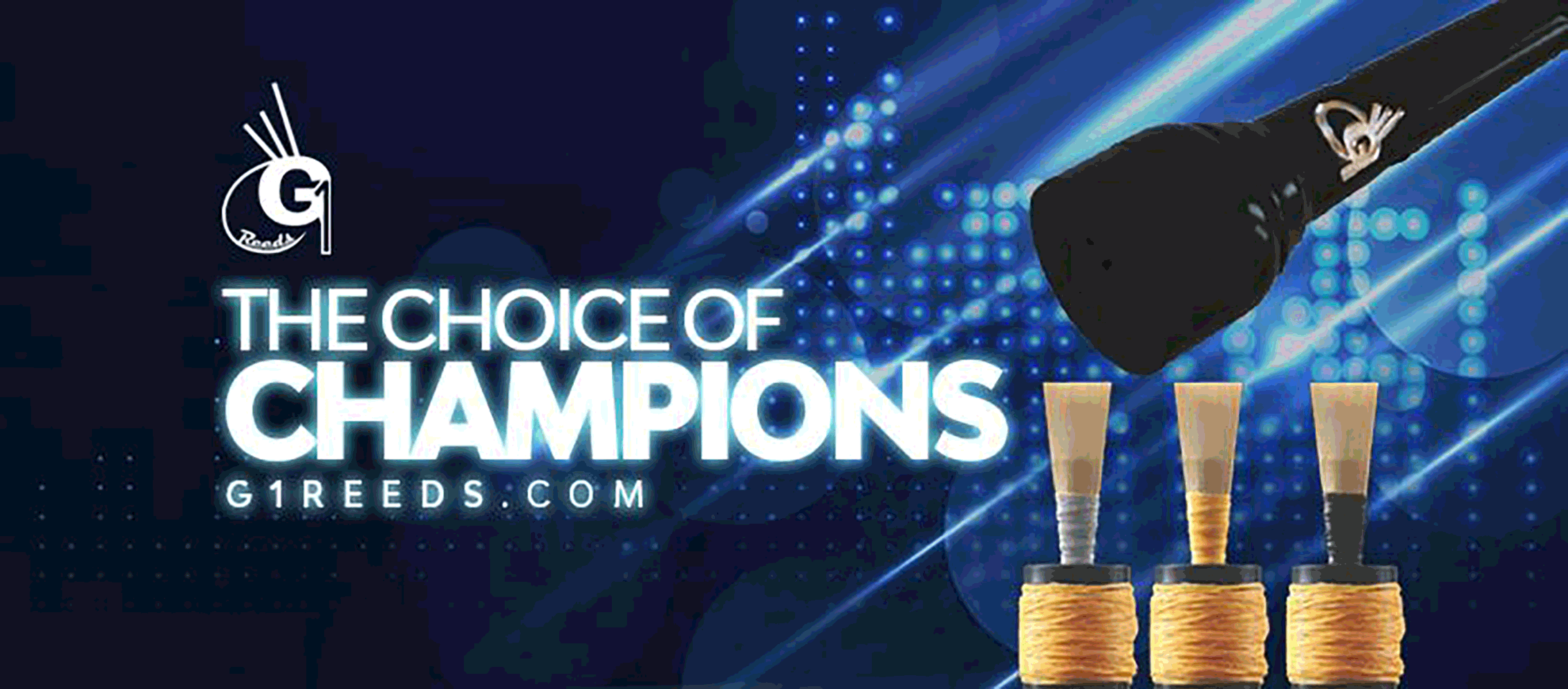 RGH-Heritage-pipingpress-800×300
MacRaeBanner '19

Ayrshire Bagpipes Nov 2020
Selcraft-UK—Piping-Press—Advert
2024_WW_Ad_PipingPress_Ani
---
He was determined to memorialise the tragic events surrounding the '45 and to show the kilted Highlander in a better light than that attributed to him by the British Government.
Until the start of the 19th century, they saw him as a seditious opposer of the Hanoverian monarchy – unfair given that a significant number of clans had supported King George or had refused to take part in the rising against him.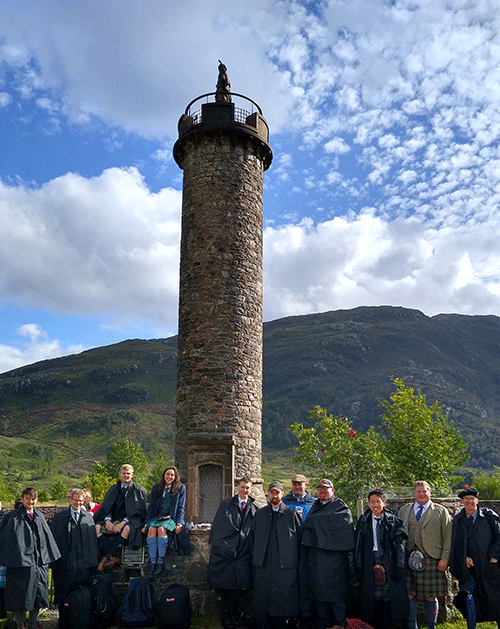 In addition to lobbying on the Highlander's behalf and building the Glenfinnan Monument, Macdonald employed his own piper.
We are indebted to the National Trust for Scotland, custodians of the monument and its museum, for this picture of him: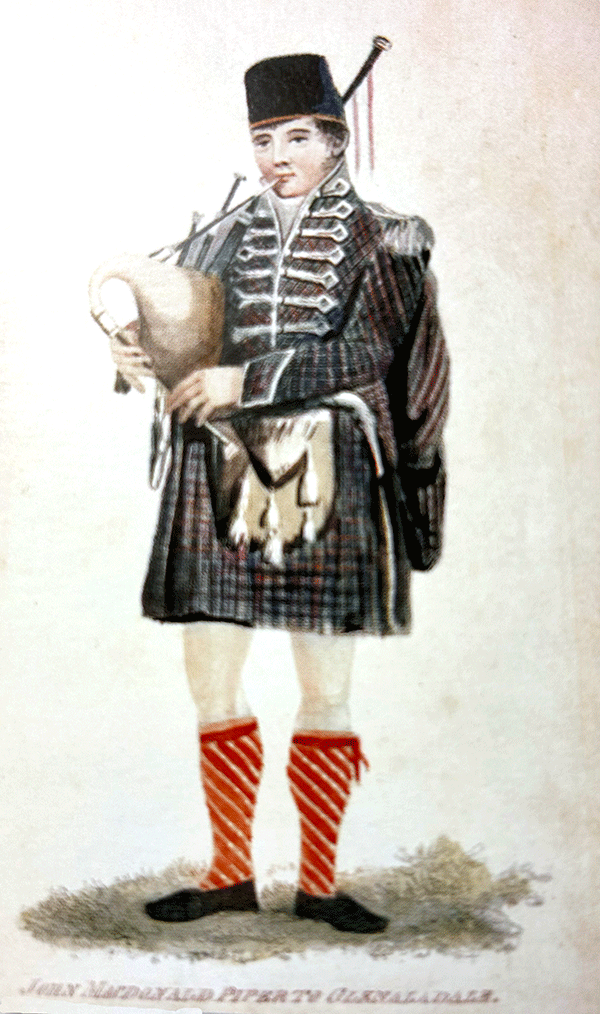 The caption reads: Macdonald's [Glenaladale's] grand sense of personal ceremony is underlined by his employment of a personal piper – John MacGillivray – who he had decked out in fine regalia with a kilt and tartan tunic with frogging. This portrait was drawn by Alexander Kay and published in 1812.
Sharp-eyed readers will see that the name on the drawing is at odds with the NTS caption. Macdonald or MacGillivray? Further information required.
Artistic licence accepted, we see a piper playing on the right shoulder, probably more common in the 18th and 19th centuries than today. Patrick Og MacCrimmon apparently played on the right and insisted that his pupils do so, the better to finger intricate top hand work in the right handed piper. (Only 10-15% of us are left handed.)
The fashion was discouraged by the military who did not like to see their pipe bands with drones unaligned and clashing on the counter march.
MacGillivray/ Macdonald plays a large bag, which appears to be of sheepskin, and a three drone pipe. The artist has placed the fingers accurately and straight, though the chanter is at a frightening angle.
Apart from that and the mid-thigh kilt, not a lot has changed in over 200 years.
---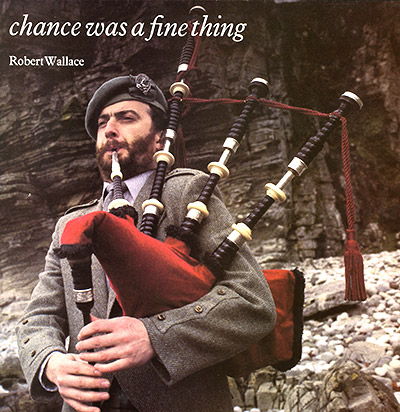 Chance Was a Fine Thing – track downloads