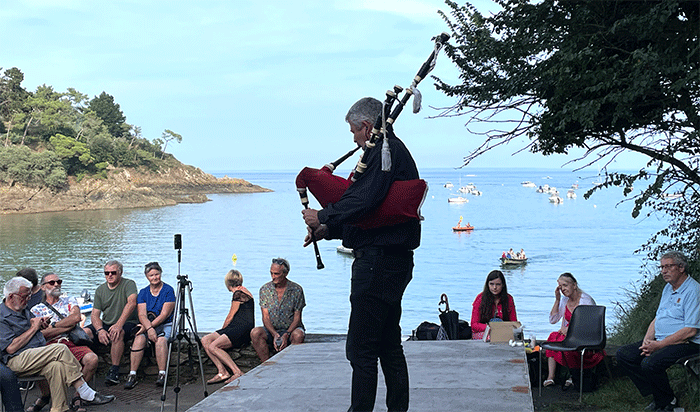 Well I'm pretty sure the weekend we've just experienced is unique in the piping world. It begins when you are welcomed off the ferry at St Malo by a piper. The place is Brittany in west France.
We are here for the annual 'Pibroch au Bord de la Mer', piobaireachd by the sea, event. The setting is Cancale, the village from where Louis XIV sourced his oysters, but which is now equally famous as a centre for classical pipe music.
By Robert Wallace
It is stretching things a bit to say it is the new Borreraig, but there is a classroom of eager students of all ages and the next day there is piping on a clifftop, albeit 20 degrees warmer than Duirinish.
There is infectious enthusiasm from the 23 who attend my class. Two travelled from the Low Countries. Brian from Florida joined at the last minute. Others arrive from central France. We go through the basics of technique, talk about expression and then those with pipes are asked to play for me as the rest listen in. After seven hours it is seafood and wine time.
The following day there is the main event. It goes on all morning and afternoon and into early evening at two striking venues overlooking the sea. The second is well supported by locals who sit about eating, drinking, chatting and listening as piobaireachd after piobaireachd is performed on a small stage.
We must have had 30 tunes during the course of last Sunday and in the 17 years of PBTS they have heard 170 tunes, all carefully tabulated and recorded by their stats man. Remarkable.
Many of the pipers play instruments made by local fabricant de cornemuse Fanche Gourves. After several decades of turning out excellent bagpipes Fanche now confines himself to doing repairs, though pipes to his exacting tolerances are made for him by McCallums in Scotland.
The villagers are welcomed by the organising committee led by President Remy. His dedicated team love their work. Many don't play but are inquisitive about art and recognise something worthwhile when they hear it, not untypical of the French I would venture to say.
One who is a piper is Olivier. He travels all over the country teaching pipe bands. One week he is in the Basque lands of the Pyrenees, another in Alsace and then up at the Belgian border. Piping in France is not just about Brittany – though this weekend it certainly is.
---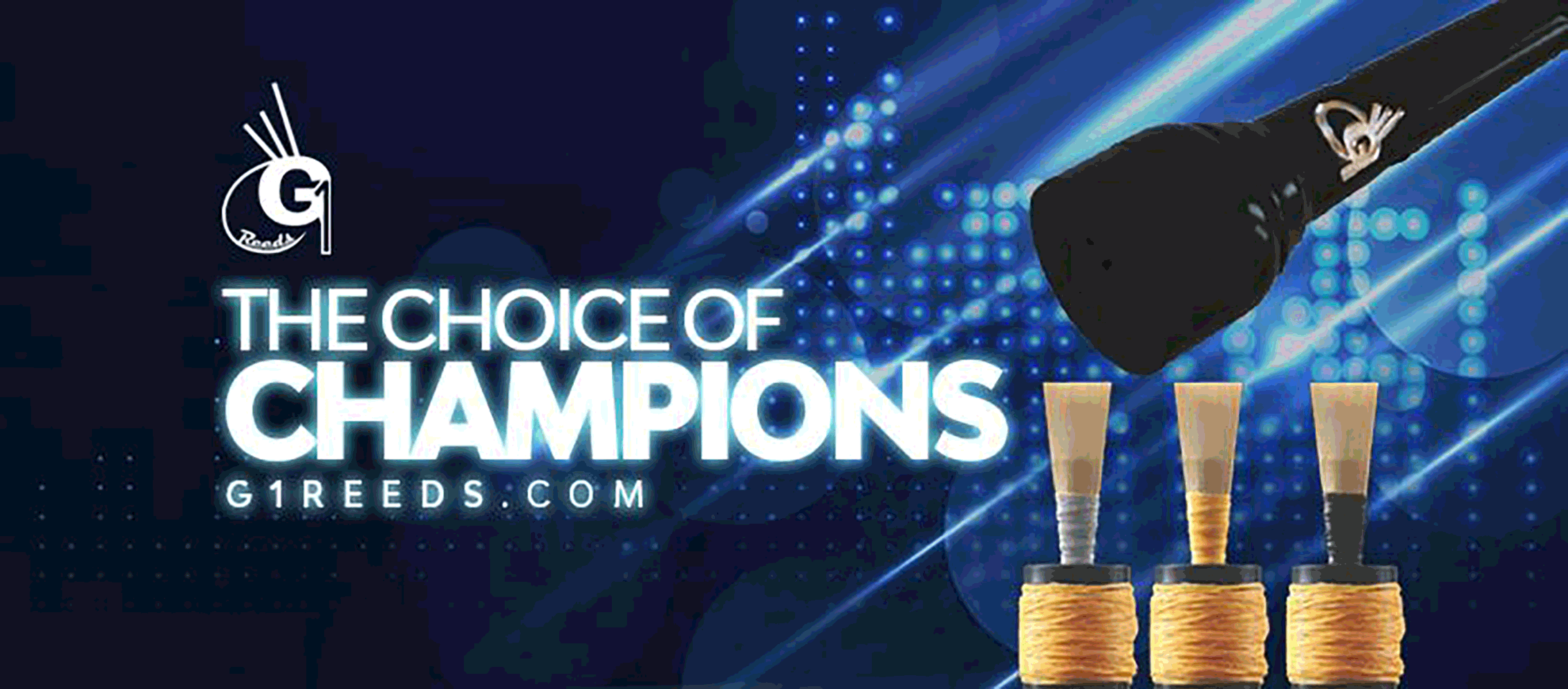 RGH-Heritage-pipingpress-800×300
MacRaeBanner '19

Ayrshire Bagpipes Nov 2020
Selcraft-UK—Piping-Press—Advert
2023_BalmoralClassic_Ad_PipingPres_Rv
---
'Pibroch by the Sea' is the brainchild of Jakez Pincet, piper, composer, teacher. From Rennes, he retired to Cancale 20 years ago.
We talk of his piping life. Jakez came to Scotland in the late 60s, stayed in Forfar, played with the Forfar band, worked in a kilt making factory and went for lessons to the Bobs of Balmoral. On returning home he, like compatriot Patrick Molard, began spreading the word. He got considerable flak from Breton traditionalists who wanted their piping confined to the local folk tunes and dances.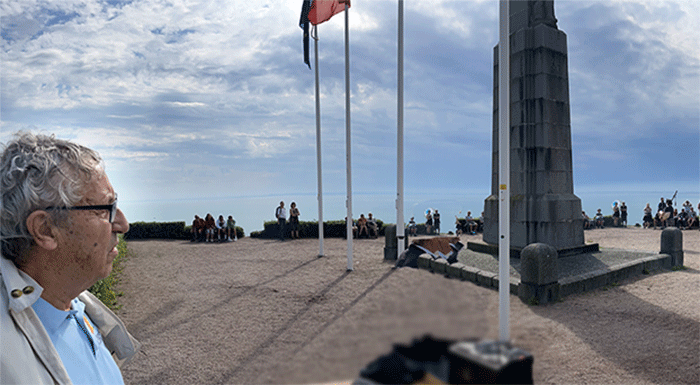 Undeterred Jakez ploughed on; he knew that if these pipers were to improve they had to play Scotland's more challenging light music and above all piobaireachd. He kept refreshing his own knowledge, and for 15 years came back to Scotland to play for the Gold Medal. He managed a third prize and numbered many other successes round the games.
His protégé is Hervé LeFloc'h, a Finisterre man and now professor of piping in a government sponsored school here. Do you remember when he took his band, Cap Caval, to the Grade 2 title at the Worlds, probably around 15 years ago? In the solos Hervé is a Silver Medallist and has placed third twice in the Gold Medal.
He now has a crop of excellent young piper pupils, all piobaireachd players, who will carry the torch for years to come. They see no conflict between their own music and the piobaireachd, the march, strathspey and reel. They are pipers who want to excel in all branches of Highland bagpipe music.
Lorient Festival, held each August to the south, is playing its part too in instilling this more catholic approach to piping in Brittany. Their MacCrimmon Trophy asks that competitors play music from Scotland and Ireland, as well as the home tunes. (A handy lift of €2,000 for the champion.) They also have a piobaireachd competition.
It really is only a matter of time before Brittany produces its next champion, and when it does Jakez Pincet and his 'Pibroch by the Sea' will have played its part in that achievement.