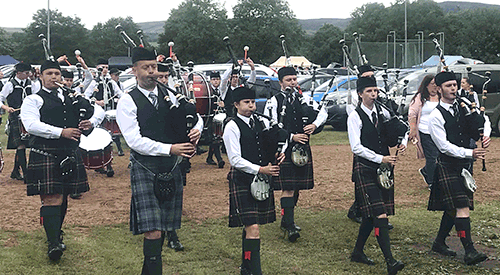 Speaking to Ross Cowan regarding the recent expansion of teaching in North Lanarkshire, he tells me he has 120 kids on practice chanter and 12 moving on to pipes this year. Who says there's no interest out there?
Other Scottish local authorities cutting back on their schools music tuition should look to this Motherwell-based council for the way forward.
Says Ross: 'The band will be depleted this year as a knock on from covid, however with over 120 on chanters and 12 just advancing to pipes we will rebuild!
'We also have Hazel Whyte [a former member of the NLS band] starting our Youth Music Initiative chanter project in the coming weeks in primary schools in the Shotts area.'
The great tradition of Lanarkshire pipe banding – Shotts & Dykehead, Coalburn IOR to name a couple – is being recognised and perpetuated. Ross's band is pictured (above) a few years ago.
---
Florida Flight
Well we're back from the Florida school and as I write this we're still waiting on our luggage, and worse, Barry his pipes. He was made to put them in the hold on the Jacksonville to Philadephia leg, even though it was a large plane and they were in a suitable small carry-on case.
The attendants were worried about weight distribution – no, me neither. Luckily I was able to slip behind him and scurry down the air bridge before lodging mine in the overhead.
What can we pipers do about this unexpected hi-jacking of our instruments? No amount of protestation about the pipes being delicate, expensive, susceptible to cracking in unheated holds and at the hands of 'chuck 'em on' baggage people, seems to cut it. All advice welcome.
---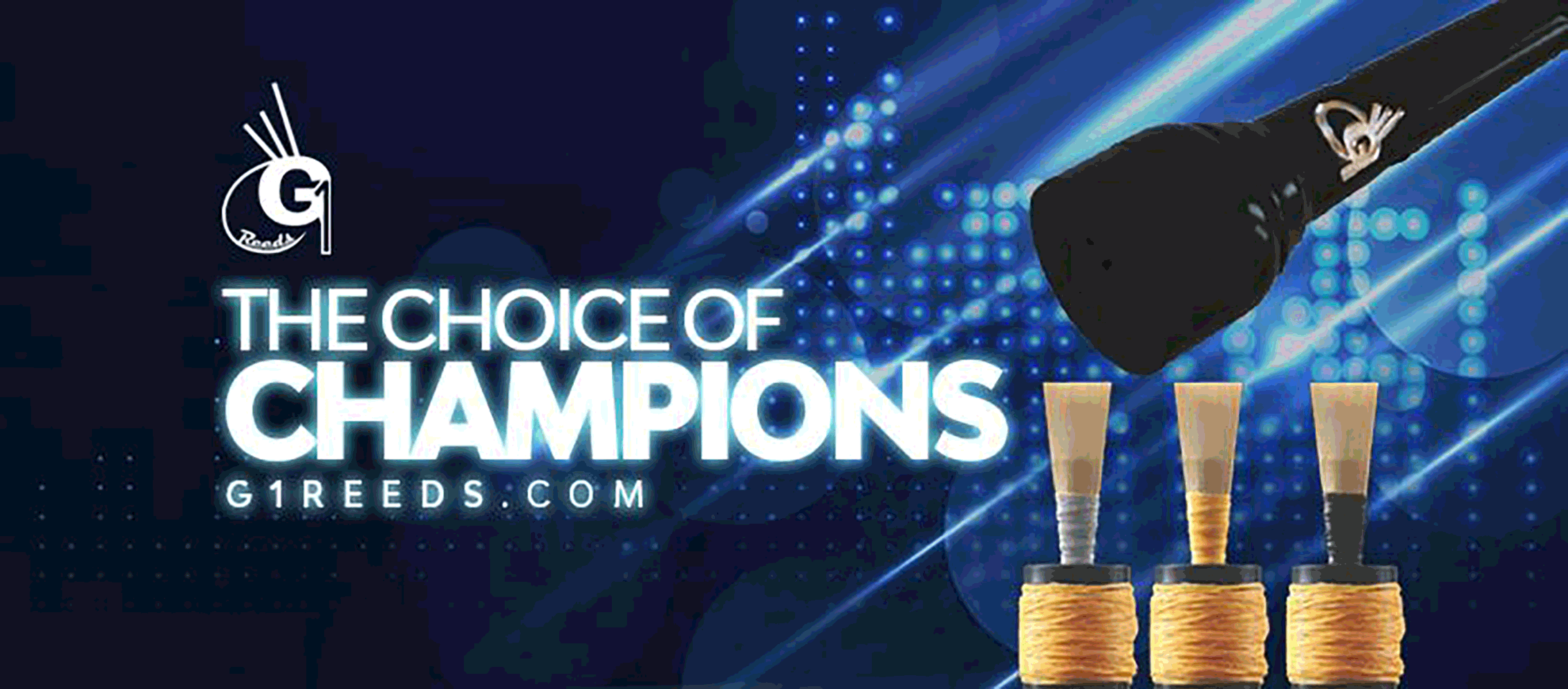 RGH-Heritage-pipingpress-800×300
MacRaeBanner '19

Ayrshire Bagpipes Nov 2020
Selcraft-UK—Piping-Press—Advert
2024_WW_Ad_PipingPress_Ani
---
Uist & Barra
The judges are all looking forward to tomorrow's Uist & Barra. It's going to be a cracking contest. The pipers have had their tunes for a week so breakdowns among these experts will be minimal.
I'm not sure I'm in favour of the early hand out of tunes, however; it makes the contest less difficult. Against that you can say that pipers have time to concentrate on the finer points of their chosen tunes and can therefore treat the audience to a more nuanced performance. If you can manage, see you at the Piping Centre, McPhater Street, Glasgow, from 9am.
---
Braemar Gathering
Braemar Gathering have sent this: 'The Gathering will be held on Saturday 2nd September 2023. Tickets are now on sale on our website https://www.braemargathering.org/ Any ticket enquiries please contact: bookings@braemargathering.org Trade stand/Food Vendor Enquires – we are fully booked for 2023.'
I understand entries for the Braemar Gold Medal piobaireachd are already full but the organisers are opening a reserve list. Light music places still available. Use the link above and click on entries.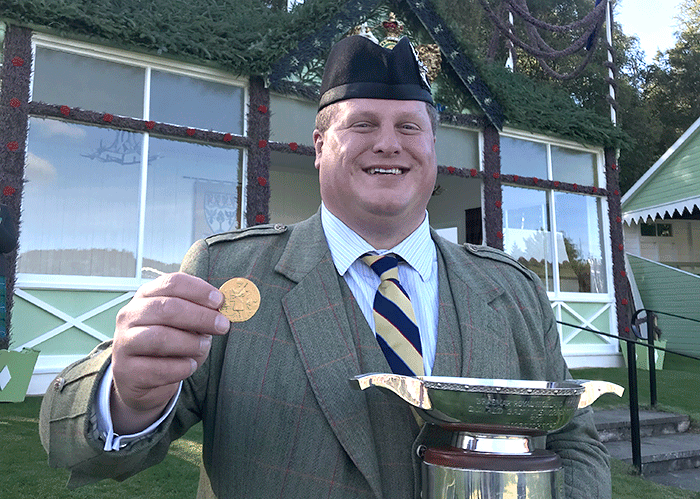 ---
Piobaireachd Society Conference
We are going to have a super turnout at the Piobaireachd Society Conference at the end of the month with over 40 overnight guests and several more expected as day visitors. The Conference is open to both members and non-members and there is no attendance fee.
If you intend joining us at the Royal George Hotel, Perth, on March 25, then the good news is lunch is free, subsidised by the Society.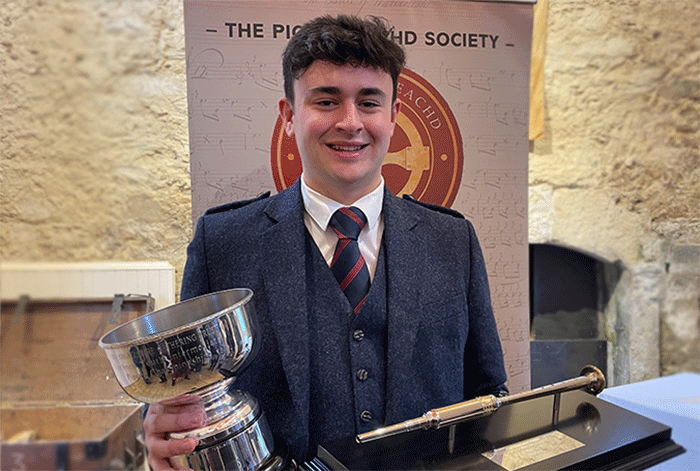 However, if you do intend to take advantage of this largesse, please notify our Hon. Secretary Derek Fraser by March 12 so that catering can be arranged.
We've invited three of our outstanding young pipers to entertain us after our black tie dinner: Ruairidh Brown, Angus MacPhee and Cameron May. Each will play a five minute ceòl beag selection and then a piobaireachd of his choice. For more details on the Conference click here.
---