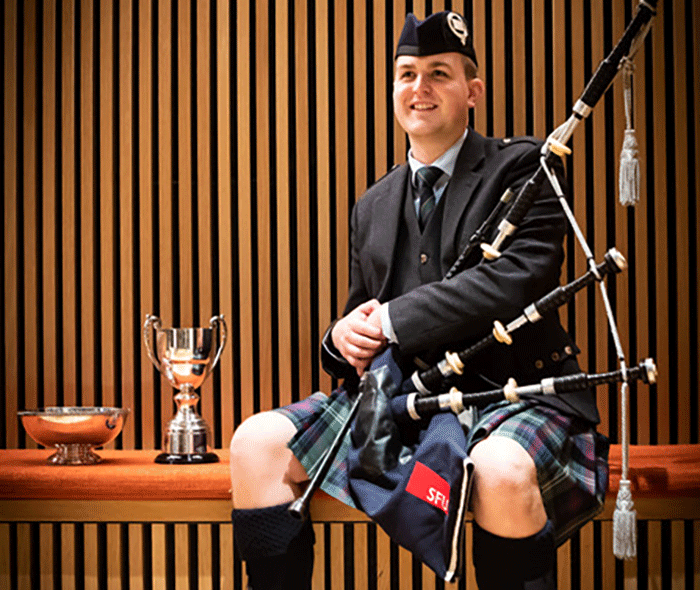 Fifteen piping competitions from chanter to senior piping took place in the Mod city of Perth today. We will add to the results below as we get them. Senior competitions were held in Perth Theatre.
Senior Champion Craig Sutherland is pictured above with his trophies.
P/A Piob (six entered)
1 Craig Sutherland, Park Piobaireachd 2
2 John Mulhearn
3 Peter McCalister

P/A MSR
1 Craig Sutherland
2 Ciaran Ross
3 Mike Fitzhenry




---
B Piobaireachd
1 Brodie Watson-Massey
2 Steven Gray
3 Bradley Parker
4 Ross Miller
5 Greig Canning
B MSR
1 Angus MacPhee
2 Bradley Parker
3 Brodie Watson-Massey
4 Kristopher Coyle
5 Callum Wynd
It was a double win for local piper Craig Sutherland at today's Royal National Mòd at the senior piping event at Perth Theatre, writes Corrie Campbell.
He won the Premier and A Grade competitions, in both Pìobaireachd and March, Strathspey and Reel.
Originally from Crieff and now based in Perth, Craig plays with Simon Fraser Pipe Band all the way over in Vancouver.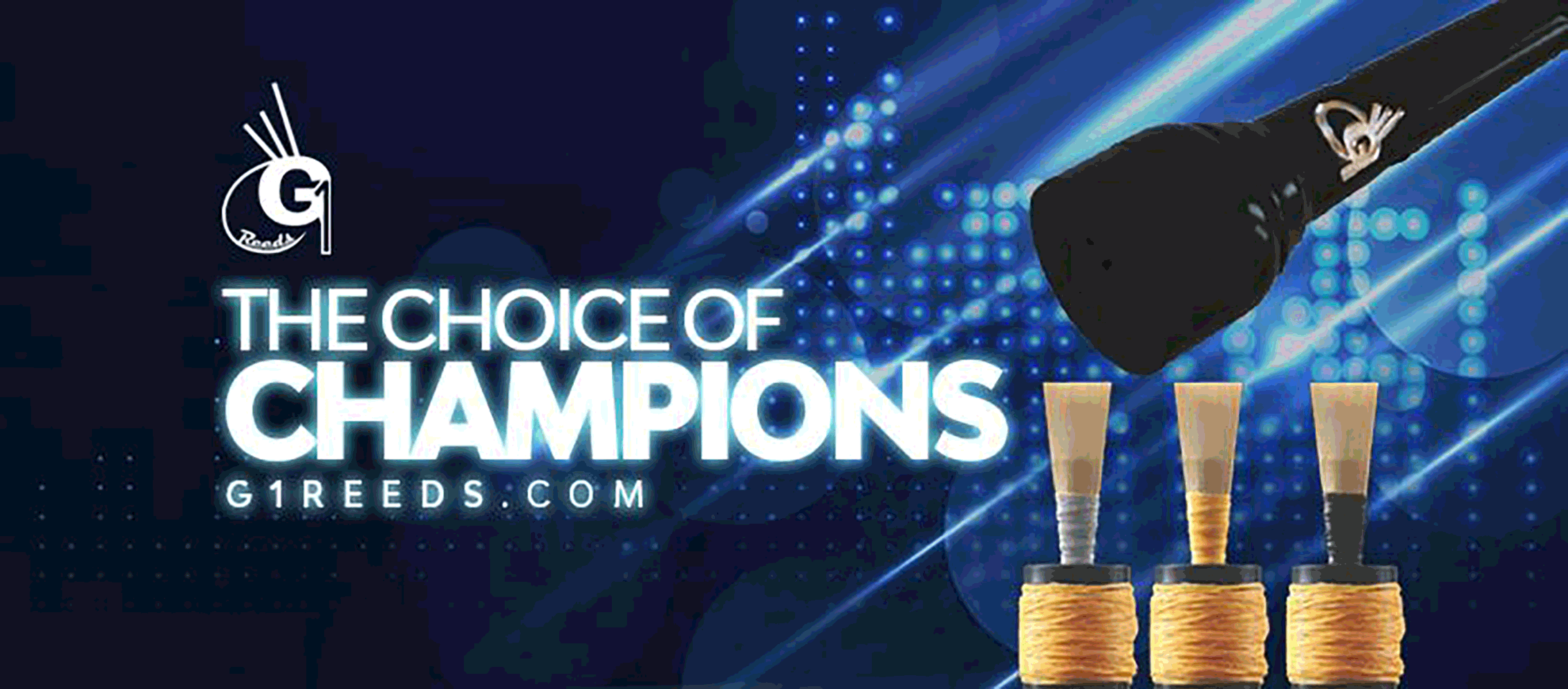 RGH-Heritage-pipingpress-800×300
MacRaeBanner '19

Ayrshire Bagpipes Nov 2020
Selcraft-UK—Piping-Press—Advert
2023_BalmoralClassic_Ad_PipingPres_Rv
---
Organisers An Comunn Gàidhealach partnered with the Competing Pipers Association, the Army School of Bagpipe Music and Highland Drumming and the Gordon Duncan Memorial Trust to support its piping competitions this year, with senior piping competitions graded for the first time.
Saturday saw 16-year-old Dumfries High School S5 pupil Gregor Grierson win twice in the 16-18 year old competitions, taking home both the W.G.G. Wilson Trophy in the Pìobaireachd competition, and the Royal Highland Fusiliers Cup for the March, Strathspey and Reel.
Chanter Slow Air Under 13: 1 Cody McGuigan 2 Alasdair MacLeòid 3 Maura Rose McElhinney
Pìobaireachd Ground U-16: 1 Seonaidh Forrest 2 Dòmhnall Eachann MacLean 3 Callan James Erskine
Pìobaireachd Under 16:1 Arran Green 2 Thomas Fallon 3 Archie Johnston
Jig Under 16: 1 Arran Green 2 Calan McGuigan 3 Craig Mitchell
Pìobaireachd 16-18: 1 Gregor Grierson 2 Laura Robertson 3 Logie Johnston
Hornpipe & Jig 16-18: 1 Gregor Grierson 2 Archie McNab 3 Logie Johnston
Check out our gallery of junior winners:
Portree High School's 12-year-old Seonaidh Forrest came out on top in Piobaireachd Ground, and 15-year-old Arran Green from Stirling High School won the 15 and Under Pìobaireachd (Desperate Battle of the Birds), 15 and Under 2/4 March, Strathspey and Reel and Jig taking home four Mod Gold Badges.
The opening weekend of this year's Royal National Mòd in Perth is showcasing the very best in Gaelic culture, with epic sporting clashes and outstanding traditional music both taking centre stage.
Organised by An Comunn Gàidhealach, Gaeldom's premiere musical and cultural event has returned to Perth for the first time in 18 years, bringing a packed programme of activities, competitions, concerts and celebrations to venues across the city across nine days.