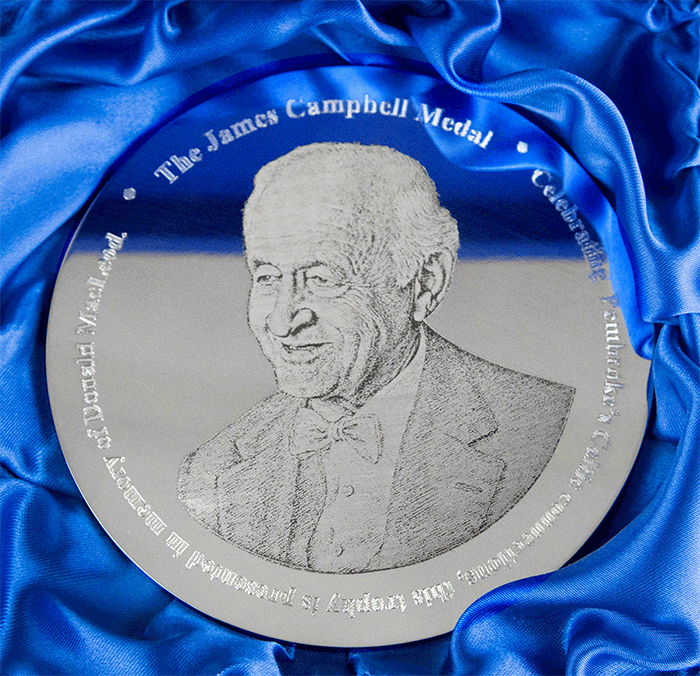 James Campbell had at least two discrete sets of ardent followers. To some, he was a doyen of the piobaireachd world, the son of Archibald Campbell of The Kilberry Book of Ceòl Mòr (who knew all of the tunes in that book off by heart) and a once regular judge of competition.
To others he was a superb academic lawyer and much-loved Fellow of Pembroke College, Cambridge, where hetaught Roman law to students sometimes using plastic farm animals to demonstrate the edicts of Gaius and Justinian.
By Robert Porter
How appropriate, then, that these worlds should come together in the form of The James Campbell Medal (pictured above), a new piping competition hosted by Pembroke?
The inaugural meet is taking place at 2pm on Saturday, 5th March 2022. You have to be a current student or member of staff at Cambridge University to compete, but anyone is welcome to spectate. Pipers are invited to play what they like, not necessarily piobaireachd.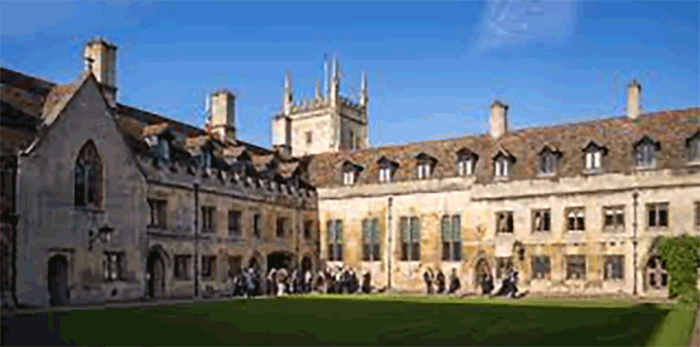 If you qualify as a competitor and have not been notified and would like to compete, then please contact Pembroke College.
The competition will be judged by Dr Peter McCalister (Inverness Gold Medal winner), the Master of Pembroke College, Chris Smith (Lord Smith of Finsbury), and Catherine Groom, the Director of Music at Fitzwilliam College. After the competition, Peter McCalister will give a twenty-minute recital.
Entrants must compete playing the great Highland bagpipe, but – subject to a time limit – they are welcome to play whatever music they wish, whether piobaireachd or any type of ceòl beag, including MSR.
The feeling of the College was that James would have been delighted with the promotion of any type of piping on the GHB, and not just piobaireachd, and that confining the competition to piobaireachd would have been overly restrictive.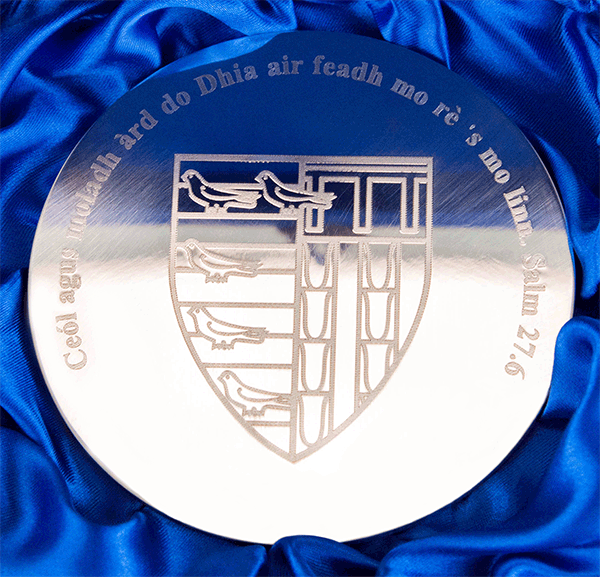 The Medal itself is a new mint. It has been donated to the College by the MacLeod family, Skye, and others in memory of Donald MacLeod, who hosted James when he visited the island to judge the Silver Chanter competition when it was held at Dunvegan.
The competition has been organized by Pembroke College with the help of Chris Smith, Robert Porter, Rory MacLeod, Andrew Hatrick, Dr Peter McCalister and Sally March. Thanks also go to John Campbell of Kilberry, James's nephew, for his ongoing support for the competition.
James Campbell (1916-2003) was a lifelong servant of piobaireachd, holding high office in the Piobaireachd Society and one of its most respected authorities. He published 'Side Lights' to his father's 'Kilberry Book', notes which offer detailed explanation on sources and styles of the tunes published in the book. He was a regular letter writer and corresponded with many leading exponents of the music. Many examples of his erudite writings can be found here on Piping Press and in the new memoir by the late James McIntosh. The Kilberry Book and Side Lights are available from the Piobaireachd Society shop here.