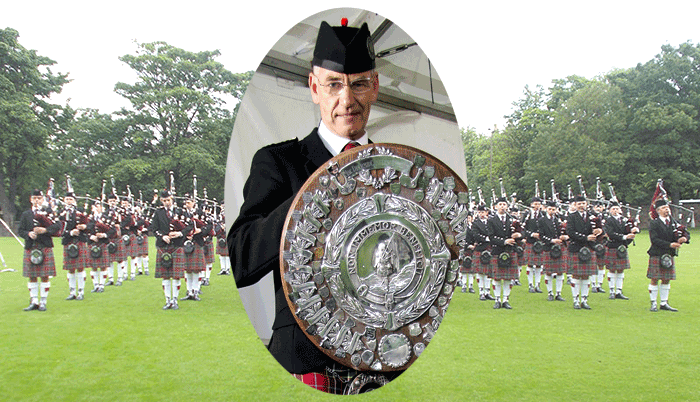 After 22 years of dedicated service teaching pipes at George Watson's College, Edinburgh, P/M Iain Simpson has announced that he will retire from his position in April 2022.
Iain will leave an indelible mark upon the school and its pipe bands. The teaching programme has become one of the largest, and most successful, in the world.
On the competition field, Iain's pursuit of excellence has brought many significant awards for the bands. In his time at the helm, his Juvenile band has won 39 Major Championships, including six World titles and 11 Champion of Champions titles.
In the Novice Juvenile grade, 19 Major Championships have been won, with four more World Championship awards for Watson's. After completing a double 'Grand Slam' in 2011 and 2012 the Juvenile Band was crowned the 'Pipe Band of the Year' at the Scottish Traditional Music Awards.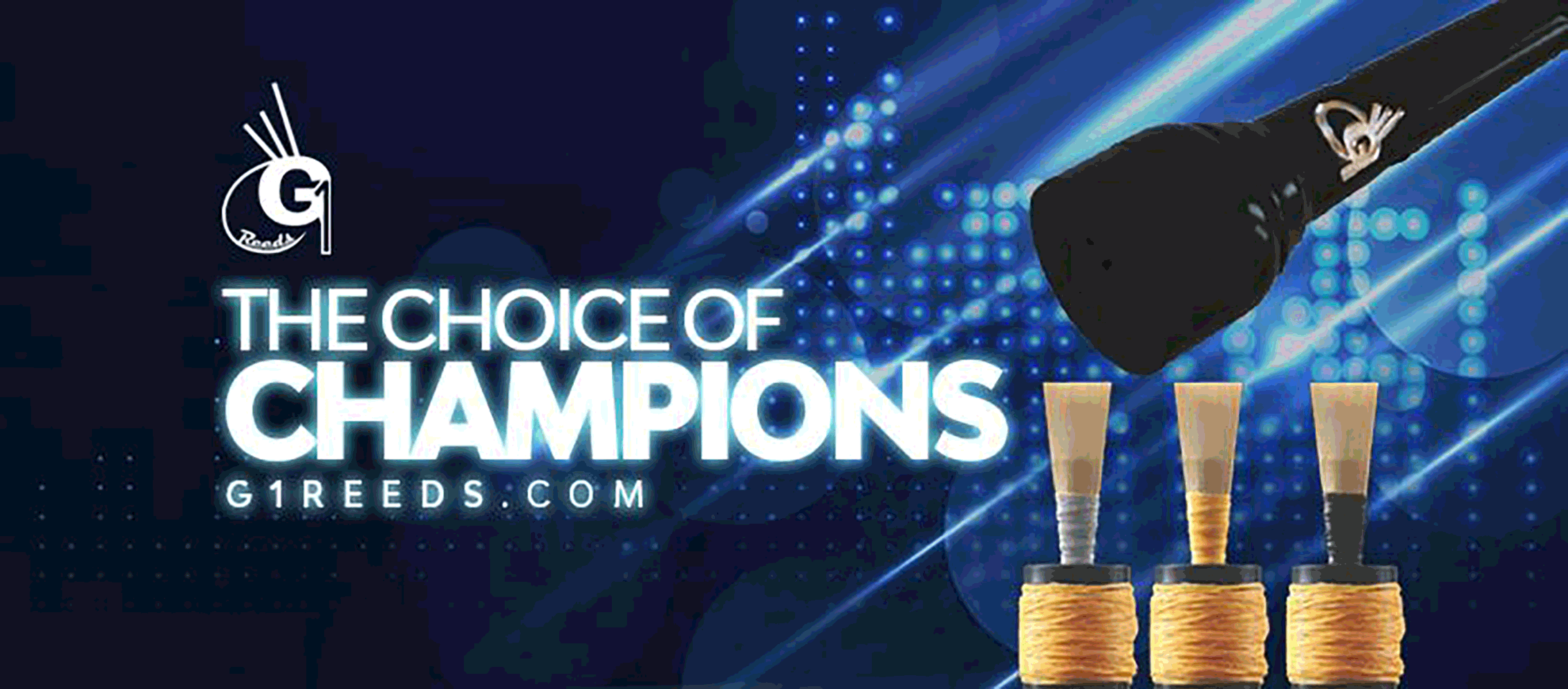 RGH-Heritage-pipingpress-800×300
MacRaeBanner '19

Ayrshire Bagpipes Nov 2020
Selcraft-UK—Piping-Press—Advert
2023_BalmoralClassic_Ad_PipingPres_Rv
---
Iain, a competing member of the Grade 1 Boghall & Bathgate pipe band, joined the staff at Watson's on a temporary basis in January 2000 after his predecessor, Willie McBride, became ill. It soon became clear that, very sadly, Willie wouldn't recover enough to enable him to continue teaching and Iain assumed Willie's role initially as a visiting instrumental teacher.
Iain had an immediate, and very positive, impact upon the band, with outstanding success throughout the first season. This culminated in the band and drum corps winning the Champion of Champions title in Novice Juvenile and gaining promotion to Juvenile.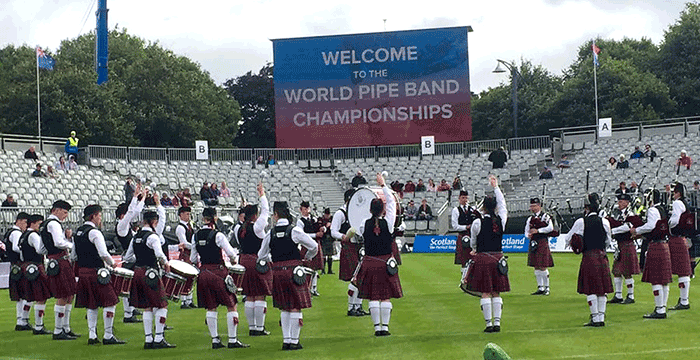 In November 2000, the Principal and Governors of the school, with great foresight, appointed Iain and Mick O'Neill as full time members of staff and joint 'Masters in Charge' of the Pipes & Drums, with a remit to create a 'Centre of Excellence' for piping & drumming.
At the time there were approximately 30 pupils learning pipes and 30 learning drums with just one competing band of no more than 20 players.
With drive, determination, and a strong commitment to make the band an enjoyable environment in which to learn, Iain and Mick very quickly expanded the pupil numbers.
Soon a second band was created to compete at Novice Juvenile level. As pupil numbers expanded, there was a need for more instructors, so a further two visiting teachers were appointed, one piping and one drumming, to assist with the development of the programme.
Today, there are over 250 pupils learning pipes and drums at Watson's, with three competing bands, one in Juvenile, Novice A and Novice B grades respectively plus a development band to help feed new members into the three main bands. There are now four full time members of staff and two visiting teachers.
The bands are in great demand to perform at concerts and events within the school, as well as many charity and corporate events outwith.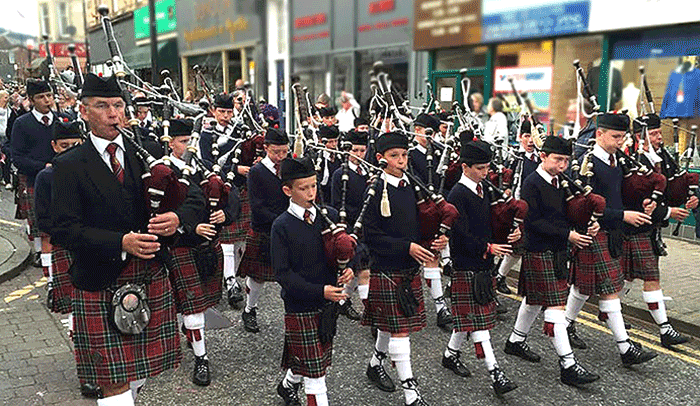 Iain has overseen the implementation of the PDQB teaching and examination programme at all levels within the Watson's teaching structure, with hundreds of pupils gaining piping and drumming qualifications. This continues to flourish within the Watson's teaching programme.
After the band's first trip to Japan in 2002, Iain recognised that overseas trips could play a major role in team building and improving the camaraderie that already existed between the pupils. They were so popular in Japan that the band was invited back time and again to perform mainly at an International Youth Rugby Tournament and various schools where they interacted with Japanese school pupils.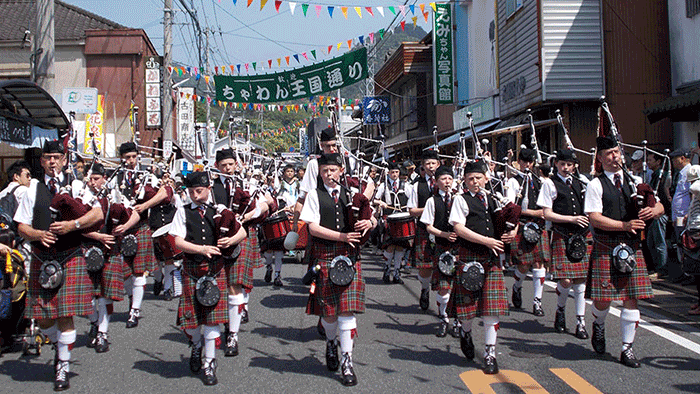 The band was scheduled to undertake their 18th trip to Japan in April 2020 but it had to be cancelled due to the pandemic. The pupils have also enjoyed unforgettable experiences in places such as Canada, the USA, Russia and the WW1 battlefields in France and Belgium.
Many current and former pupils comment on how they benefited from the experience gained on these trips. Much of the responsibility for the careful planning and organisation has been down to Iain and he has enriched so many of the young pupils' lives as a result.
For now, Iain is busy working with all three competing bands at the school for season 2022, so that when he does step down in April next year, the bands are well prepared to continue to achieve great things.
There is no doubt Iain Simpson leaves a lasting legacy of excellence in piping at Watson's and he will be missed by pupils, parents and staff in equal measure.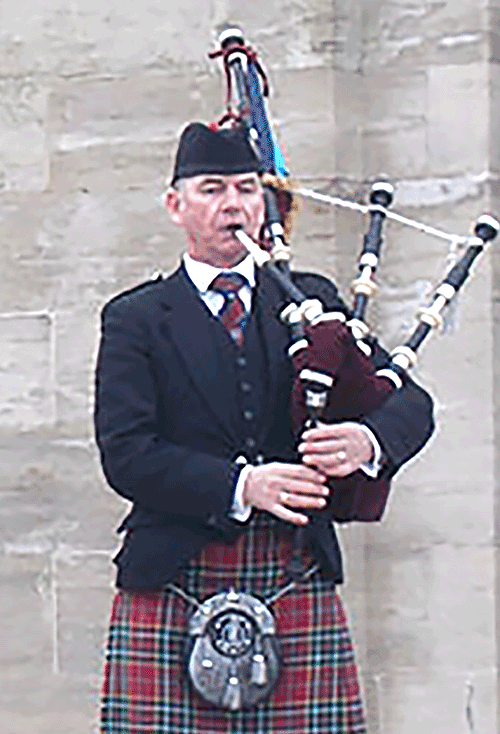 Iain said: 'I have thoroughly enjoyed my time at Watson's but after 22 years I felt it was time to hand over the reins to someone else. I would like to thank everyone involved with the band and the school for their support and encouragement over all these years.
'I plan to play one more season with Boghall before fully retiring from competitive piping. I'll then spend more time holidaying abroad with my wife Janice, cycling in Scotland and seeing more of my first grandson, Fraser.'
If anyone would like to offer congratulations and thanks to Iain or perhaps share a GW memory please do so in our Comment section.
---
[wds id="9″]