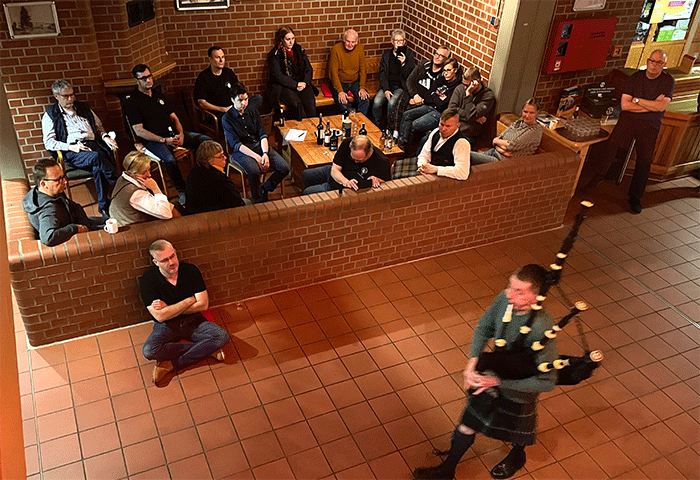 We are well into the 2021 Northern Winter School here on the plains of Lower Saxony and as I write the music mingles with forests and fields that have borne witness to the best and worst of human conduct.
In this little corner of Lohheide over 50 piping and drumming students banish the pandemic memories, learn their rudiments and re-kindle old friendships.
The format is, as ever, hard work in the day and party time at night. Our evening ceilidhs? Why it's all that you'd expect: Highland Cathedral, piobaireachd grounds drumming rattles and quite a few songs.
Two more days of this and it's off home. Has anything been happening out there?
---
[wds id="2″]
---
Judge Jack Taylor took a few moments at the London competition to snap this picture for us: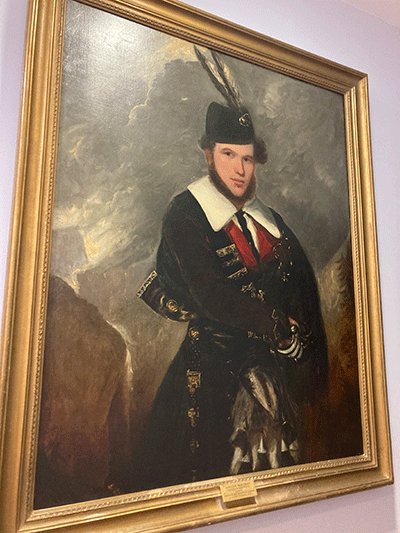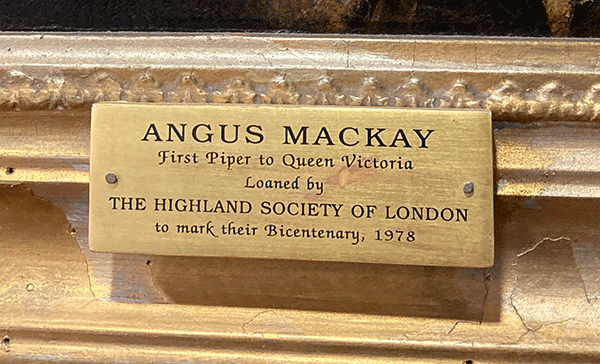 Jack writes: 'I wonder how many pipers at the London competition noticed this portrait of Angus Mackay in the corridor outside the bar of the Caledonian Club?
'And I wonder what Angus would have made of their playing? What an ideal venue for an excellent event.'
---
Brighde Chaimbeul was asked to open COP26 on the smallpipes currently being held in Glasgow. Good to see traditional music on pipes opening the whole thing.
Brighde played two tunes from her latest album, Am Lèimreas and Harris Dance, the latter an old tune from the Patrick MacDonald collection.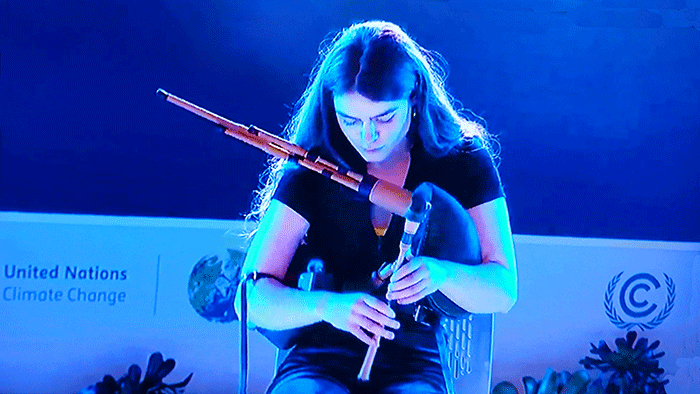 ---
Reader Michael Hubbard: 'Back some time ago, Piping Press ran a story of a Chicago-based band with a 100 year anniversary and claiming to be the oldest continuing existing band in the USA.
'We know, of course, that there are other bands, continually existing, that are older. My book Clan Band, outlines the research and conclusion of the start and history of just such a band, Clan Macleay Pipe Band of Portland, Oregon, USA, established circa 1912 (that was the earliest date that could be proven).

'I thought your readers might enjoy reading how the initial date was established, why it was doubted, and how the research began and ended, demonstrating a band that's now been in continuous existence for approaching 110 years. We don't claim to be the oldest, just 'one of'.'
Get the book here.
---
From the October 1967 edition of the US-based 'Piping World' magazine: 'Dr RD Cannon, Lecturer in Chemistry at the University of East Anglia and a 'good amateur' piper, is engaged in the compilation of a bibliography of bagpipe music.
'Scheduled for completion late in 1968, it will include, in addition to the completest [sic] possible listing of current out of print and 'antique' pipe music, a list of books of music in some way connected with pipe music although not written for the pipes, and a list of books concerning pipes and piping.
'This is not only a most commendable labour of love but promises to result in a reference book of great value to the piping world.
'If you know of the existence of any rare material this sort and would like to lend a hand to this deserving piping scholar, The Piping World will forward your leads and clues to him.'
---