This is the recently published book penned by an esteemed piper, superb composer, internationally famous teacher, overall music master and consummate Bard.
My tongue is firmly in my cheek I hear you say. Certainly not. Who am I talking about? None other than Ontario's Michael Grey. Mike, I have you up there with the best.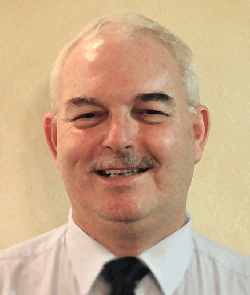 By Barry Donaldson
This book is an autobiographical account of his life and times as a musician.
His tales are legendary, and I now find myself having to bestow an additional superlative on him, wordsmith extraordinaire.
The book is a collection of short stories laid out within eight sections, each one titled separately. They are: Advice, Places, Tradition, Music, Whinges, People, Reflections and Life.
There are over 260 pages of sagas and tales of his experiences. They paint a fascinating picture of Michael's musical life and his thoughts on piping. 
---
[wds id="2″]
---
A brief flavour of what's on offer:
Advice – Commenting on the longer practice chanter of which he is not an advocate, favouring the standard size instead, he points out, 'it worked for the MacCrimmons, GS McLennan and Willie Ross'. Excellent guidance. I agree entirely.
Places – Picture the scene. The famous 78th Fraser Highlanders under the direction of P/M Bill Livingston practicing outdoors in Glasgow prior to the Worlds.
Strathclyde's finest turn up. There's been a complaint about a noisy 'Scottish pipe band'. Bill handles the situation expertly. 'We're not Scottish, we're a Canadian pipe band.'
Polis: 'Ah! that's different; carry on and enjoy your practice.' Strathclyde Police were great in so many different ways and, for the record, it wasn't me attending that call out, though on reflection I would have probably locked them up if I had known they would go on to beat us at the Worlds!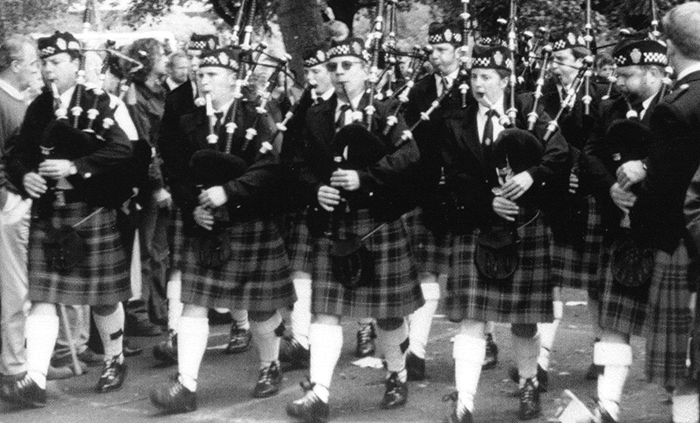 Tradition – Michael is the proud owner of the Gold Medal won by the legendary John MacDonald, Inverness, at the Argyllshire Gathering in 1904 for the Open Piobaireachd. He chanced on it in an Edinburgh antique shop. This is a great story.
Music – In the section subtitled 'Building Medleys', Michael outlines seven principles. He states, 'We need hooks, simple phrases, melodies that engage the listener'. This is an educational section and will be beneficial for bands.
People – Can you imagine it, Michel Grey and Bill Livingstone invited to Beaufort Castle to have tea with Lord Lovat? Yes, that actually happened and by all accounts they were on their best behaviour. 
Reflections – 'To win with humility and lose with grace is much easier said than done.' Well said. 'Drummers view pipe music differently from pipers.' I don't believe it. These are just two of what Michael describes as 'piping truth'  of which there are another 25.
Life – Seminal moments in pipe band history, and one such is the 78th Fraser Highlander's Ballymena concert in 1987. Michael is correct to point out that this signalled a change in the way bands approached their music, especially the medley.
In conclusion I have tried to present a flavour of what this book is all about. I found it fascinating and have to congratulate Michael. His stories are full of humour, nostalgia and are, at times, quite poignant.
In a way he has laid bare his soul and it would have taken courage to do this. Christmas is approaching; here is the present; you will not be disappointed.
'Grey's Notes on a Life Around Bagpipes' is available from the Piping Centre Shop for £21.
---