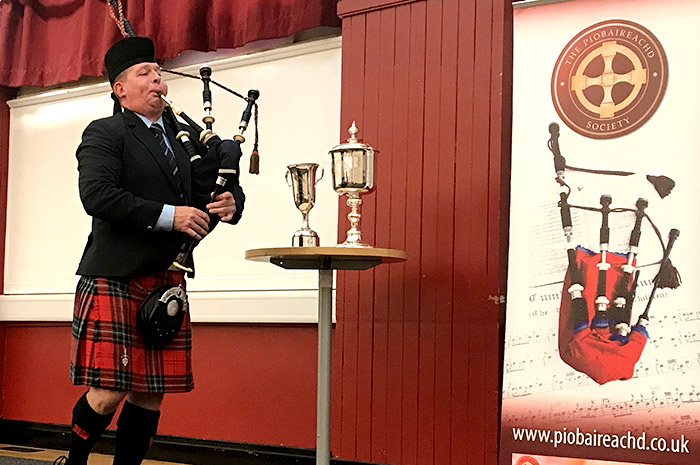 Each competition was judged by two judges, and the competitors had to upload each performance to YouTube and send the links to the SPA.
I would say that running this competition was a steep learning curve for the Association and there are definitely things that I would have done differently with hindsight, not just on the media side, but in how other things were done.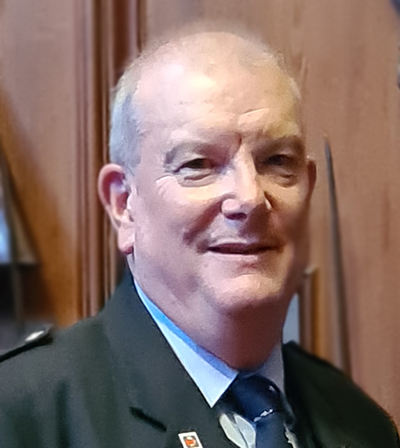 By Logan Tannock, President,
Scottish Pipers' Association
However I would say that 15 months ago the Scottish Pipers' Association would never have been able to manage to organise an online competition.
During lockdown we have updated the website and tried to increase our presence online and this was the first real test of that, and as such it was not without teething issues.
The amount of work that went on behind the scenes to make this event happen was considerable.
Thanks must be given to McCallum Bagpipes for their sponsorship which enabled us to run this competition.
There were 10 events and I have managed to collate all the prizewinners and the tunes they played.
C Piob
1 Brodie Watson Massey, Lachlan MacNeill of Kintarbert's Fancy
2 David Stulpner, Flame of Wrath for Squinting Patrick
3 Ryan Murray, Park Piobaireachd No. 2
Judges: R Livingstone, L Tannock; 21 entered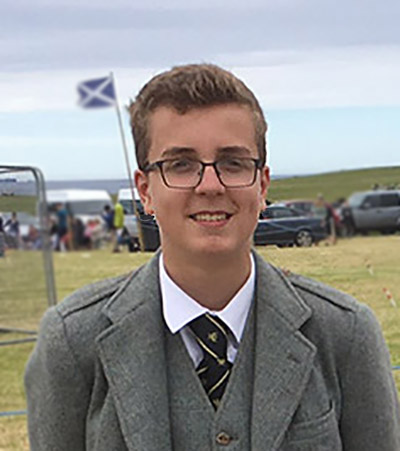 C March
1 Cameron May, Inveran
2 Jack Williamson, Taking of Beaumont Hamel
3 Scott Armstrong, Benderloch Bay
Judges: R Livingstone, J Taylor; 25 entered

C S&R
1 Jack Williamson, P/M Hector MacLean/John Morrison, Assynt House
2 Cameron May, Piper's Bonnet/Alick Cameron(Champion Piper)
3 David Stulpner, Inveraray Castle/Bessie MacIntyre
Judges: R Livingstone, J Taylor; 24 entered

B Piob
1 Alex Gehrig, Rout of the Lowland Captain
2 Ross Miller, Cabar Feidh Gu Brath
3 John Dew, Beloved Scotland
Judges: I Duncan, J Taylor; 16 entered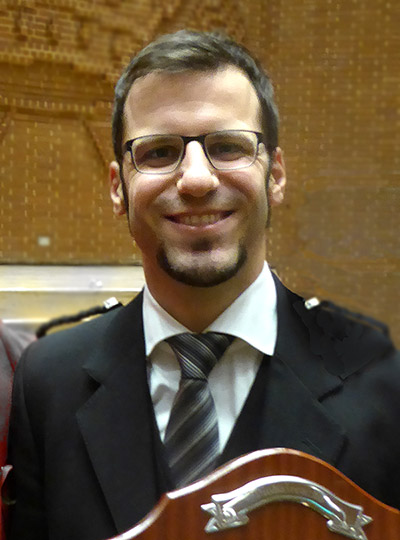 B March
1 John Dew, Compliments to the Teaching of Willie McCallum
2 Ross Millar, Invergordon's Welcome to HM Queen Elizabeth II
3 Brodie Watson Massey, Parker's Welcome to Perthshire
Judges: I Duncan, L Tannock; 9 entered

B S&R
1 John Dew, Mrs Donald MacPherson/John Garroway
2 Ross Millar, Inveraray Castle/Broadford Bay
3 Edward Gaul, Shepherd's Crook /Major David Manson
Judges: I Duncan, L Tannock; 9 entered
Open Piob
1 Ian K MacDonald, MacLeod of Colbeck's Lament
2 Dr Peter McCalister, Nameless, cherede darievea
3 Jamie Forrester, Lament for the Children
Judges: L Tannock, J Taylor; 4 entered
Open March
1 Gordon McCready, Sinclair Scott of North Ronaldsay
2 Jamie Forrester, Mrs Duncan MacFadyen
3 Ian K MacDonald, Abercairney Highlanders
Judges: I Duncan, R Livingstone; 4 entered
Open S&R
1 Ian K MacDonald, Susan MacLeod/John MacKechnie
2 Jamie Forrester, Islay Ball/Lochiel's Awa' tae France
3 Gordon McCready, Tulloch Castle/Willie Murray's Reel
Judges: I Duncan, R Livingstone; 4 entered
Open H&J
1 Jamie Forrester, Barlinnie Highlander/Duncan the Gauger
2 Ross Millar, Raigmore/The Rakes of Kildare
3 Ian K MacDonald, Captain's Pledge/John Patterson's Mare
Judges: I Duncan, R Livingstone; 17 entered
---
[wds id="2″]