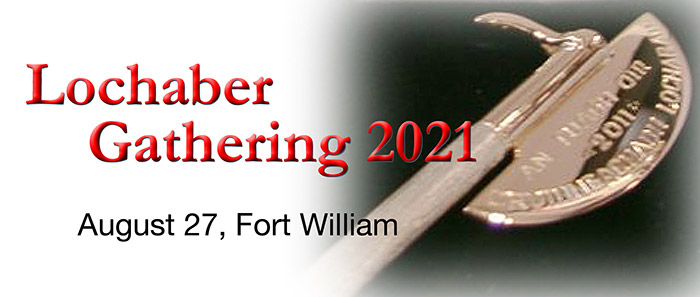 Ken Cameron, Chairman of Lochaber Piping Society, has posted this: 'Well, OK, the Argyllshire Gathering, Glen Urquhart Games and the Northern Meeting have been falling by the wayside around us, but we see every reason to hold the Lochaber Gathering as planned.
What's not to like? A LIVE event; spectacular prizes, terrific venue at the Highland Cinema in the centre of Fort William – AND generous prize money to be won! Entries will be by on-line form only and numbers will have to be capped on a first-come basis.
A link to the Entry Form will be posted here, on Piping Press and on other sites on Thursday (1st July) so look out for it and get your entry in nice and early!
---
[wds id="2″]
---
Andrew Carlisle, Professor of Piping at Carnegie Mellon University in Pittsburgh: CMU is conducting a search for a new Drumming Instructor. I am sure (and hopeful) that among your many readers, there could be some drummers that would be interested in such a teaching position. Like most places, we had a hiring freeze due to COVID-19, so thankfully finally to get the ball rolling on this.'
We are seeking a part-time drumming instructor to lead the drum corps of its Pipes and Drums. The position being offered is a 20 hours per week part-time position for 10 months of the year (the academic year).
The Drumming Instructor will work closely with myself, to elevate the stature of the team in support of the university's award-winning band. While this is not a full-time position, it would provide a solid 20 hours per week base salary for a drummer seeking to supplement this position by teaching additional private lessons (outside of Carnegie Mellon), teaching online via video conferencing, performing professionally, or perhaps a drummer who has a business that could relocate to Pittsburgh. Another advantage of this position is that the successful candidate would have the summer months off from teaching to travel and perform with a top-level band during the summer months.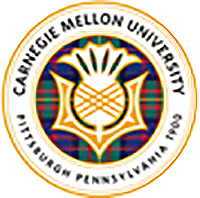 The University recognizes that we need to invest in a proven drumming instructor with the background and experience leading a top-quality corps that will help our band continue to grow. When I arrived at Carnegie Mellon in September 2010, there were only a handful of student pipers. There were no student drummers and the band had unfortunately not competed for several years.
With the help of a supportive dean and an enthusiastic group of students, I have helped to rebuild the piping degree programs (Bachelors and Masters), and the pipe band has grown from strength to strength. The band has quickly risen through the competition grades and is now competitive in Grade Three in the EUSPBA. In 2019, the Grade Three band won the American Pipe Band Championships at Norfolk, VA and the Toronto Indoor Games. Through the teaching of raw beginners, we also have a Grade Five 'development' band that currently acts as a stepping stone for the novice students before progressing to the Grade Three band.
This position leads instrumental snare drum instruction by developing a syllabus that caters to drummers of all levels. The Drumming Instructor will compose drum scores and ensure drumming equipment is maintained to support the corps' success. In addition to leading all instructional efforts, this role performs with and supports the band at university, local and national performances.
Core responsibilities will include:
Snare drum instrumental instruction to current and new members of the pipe band;
Development of a drumming program syllabus that meets the range of needs from beginner to advanced snare drummers;
Performing with and supporting band performances and competitions, including all travel out-of-town and making sure they are fully prepared
Composition of snare drum scores for all competition music and concert repertoire of the band;
Working closely with the Mid-section Instructor to ensure the snare, bass and tenor drum scores fully complement music that the pipers perform and maintenance of this equipment;
Ensuring that the students within are equipped with the best possible instruments, harnesses, drumsticks and practice pads commensurate with annual budget allocations
The maintenance and tuning of all drums;
Administrative support to the band's Director.
Qualifications:
Experience instructing snare drumming, meeting a range of ability levels from beginners to advanced level students; leading a pipe band drum corps; performing with accomplished pipe bands; exposure to well-regarded pipe band competitions; drum score composition, writing scores for snare, bass and tenor drums; attained professional performance level of pipe band snare drumming instructing preferred
Bachelor's degree or equivalency of work experience with demonstrated proficiency in the field
Equivalent combination of experience and/or education will be considered
You should demonstrate:
The ability to motivate and connect with others
Ability to attract and recruit students, and compose thoughtful drum scores to complement music selected and arranged by the band Director.
Flexibility, excellence, and passion are vital qualities within the University. Inclusion, collaboration and cultural sensitivity are valued competencies at CMU. Therefore, we are in search of a team member who is able to effectively interact with a varied population of internal and external partners at a high level of integrity. We are looking for someone who shares our values and who will support the mission of the university through their work.
About the University
Carnegie Mellon was founded in 1900 by Andrew Carnegie under the premise that a school established to foster and develop the technical skills of its students would soon produce students and graduates whose work would astound Pittsburgh and the world. Over 120 years later, our institution continues to produce talented alumni and draws faculty and staff eager to be a part of the university's creative, passionate and close-knit community. We place emphasis on practical problem solving, interdisciplinary learning, an entrepreneurial spirit, and collaboration. The Pipes and Drums is a means of celebrating our Celtic heritage by founders Andrew Carnegie and Andrew Mellon.
In his letter to the mayor of Pittsburgh establishing Carnegie Technical Schools, Andrew Carnegie wrote, "My heart is in the work." Today, the students, faculty and staff of Carnegie Mellon University continue to live and work by these words.
Past and present faculty and alumni include 20 Nobel Prize laureates, 124 Emmy Award winners, and 10 Academy Award winners. Carnegie Mellon enrolls 14,799 students from 117 countries and employs 1,400 faculty members.
About Pittsburgh
An estimated population of about 300,300 residents live within the city limits. The Pittsburgh metropolitan area is the anchor of Western Pennsylvania; its population of 2.32 million is the largest in both the Ohio Valley and Appalachia, the second-largest in Pennsylvania.
Pittsburgh is home to over 86,000 students from 10 colleges and universities. The Steel City has become known for its green living. Pittsburgh has more trees per square mile than any other U.S. city, 1,700 acres of city parks and is bike-friendly. Pittsburgh and CMU's campus is often a hotbed for film production, with more than 50 major movies shot in the last decade.
Summary
I believe that this position is an excellent opportunity for a talented drummer. Pittsburgh is a terrific city and Carnegie Mellon is a tremendous place to work. If the band is to progress any further, we need to invest in a gifted and dedicated drumming instructor that can provide regular individual instruction, direct the drum corps during practices, and take a leadership role in building a cohesive and talented drum corps.
If you think you are a dedicated, dependable, individual with the ability to lead, instruct and develop a drum corps into quality musicians, please apply here.
---