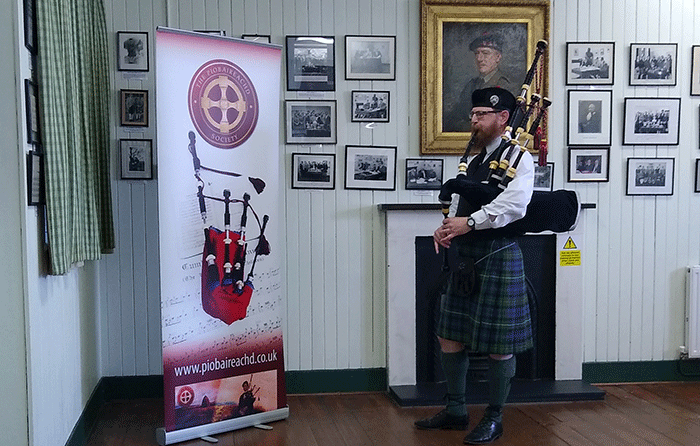 The Piobaireachd Society has announced that this year's amateur piobaireachd competition for the prestigious Archie Kenneth Quaich will be 'live' but online. Society members will be able to tune in to the 28 performances from 9am (BST or GMT+1) on May 22. The results will be announced at another online event on June 2nd.
MC for the day is AKQ organiser Peter McCalister. Judges are Society members Iain Speirs and Euan Anderson. The link for the event was distributed in the Society's Newsletter yesterday. If you are a member and did not receive it please contact President Robert Wallace on president@piobaireachd.co.uk.
The Newsletter also intimated two new products available from the Society web shop: customised pipe bag covers with matching cords, and a downloadable version of Angus MacKay's Book (1838). Access the shop here. Join the Society here.
The remaining session in the Society's current 'Talk Piobaireachd' series is on May 12 and will be presented by Duncan Watson.
---
Ken Eller responds to last week's blog on the 'Winter Storm at Home' video: 'About Bert Smith, Callum Beaumont has allowed us to offer a free download of the music. A 'pick me up tune' in my opinion. It can be downloaded from the Winter Storm website. Just click here to get sheet music for both Callum's tune and Alen Tully's, The Gymnast.'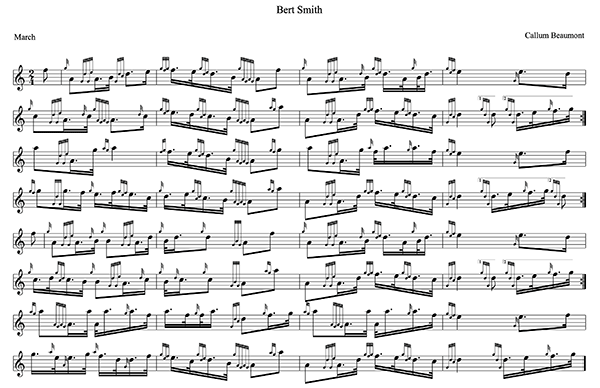 Listen to Callum playing it on the @Home video here.
---
Memorial events for Jimmy McIntosh will be held in Pittsburgh, PA, on Saturday, November 27, 2021. Jimmy's widow Joyce writes: 'There will be a church service at Hillcrest Presbyterian Church, probably at 10am.

'This is the church where I grew up, where Jimmy and I were married in 1984, and where Cameron was christened in 1998.

'Following the service, there will be a ceilidh between 12:00 and 5pm at the Pittsburgh Shrine Center in Cheswick, PA. For those travelling from out of town, there are two hotels only one mile from the facility, where I will have a block of rooms at discounted rates.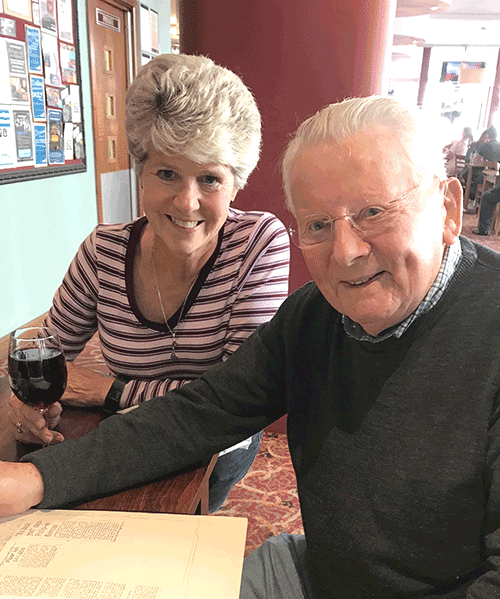 'If you know you will need accommodation, please email me separately, and I will send you the contact information for the hotel.

'On another note, I've been working with the Pittsburgh Piping Society to have Jimmy's Piobaireachd Scholarship Fund offered as a tax-free entity. Donations can now be made to: The Pittsburgh Piping Society. Please write: Jimmy McIntosh MBE Piobaireachd Scholarship Fund. (or simply 'scholarship fund') on the memo line. Mail cheques to: Palmer Shonk 739 Taylor Ave. Pittsburgh, PA 15202. If you prefer PayPal, you can click on the following link.

'For now, if you know you will attend, please indicate so, using the following link. I need to have a rough count of attendees for the caterers. I look forward to seeing you in November. Kilts and tartan are encouraged.'