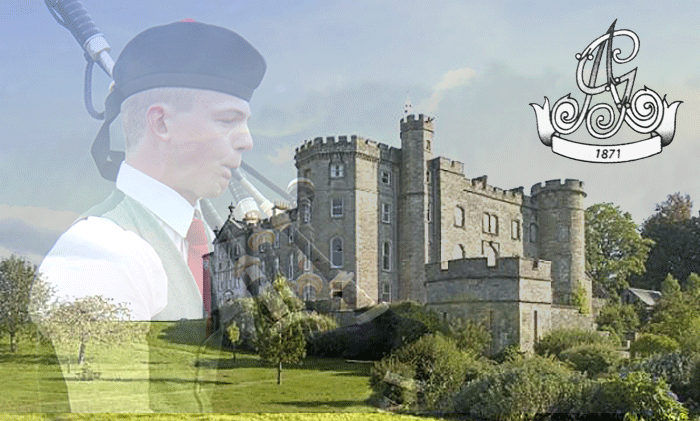 The Argyllshire Gathering would like to announce that to celebrate the 150th Anniversary of its inauguration a new piping competition will be created known as 'The Argyllshire Gathering Intermediate Piping Championship'.
By Jamie Mellor
This will be a Championship event for pipers 22 years and under, and for the first year with the uncertainty of competitions going ahead, it has been decided to have an invitational competition with a maximum of eight competitors.
The event will be held on Saturday 2nd October in the Chapel at Lochnell Castle (pictured above) with the kind permission of the Earl of Dundonald and will be hosted by his son, Lord Archie Cochrane.
The competition will be held in two stages: a piobaireachd competition (four tunes, own choice) followed by a March, Strathspey and Reel (four tunes of each, own choice).
---
The Champion will have scored the highest aggregate points over the two competitions. In the event of a tie, the winner would be the piper who scores the highest points in the Piobaireachd.
There will be a trophy for each competition and one for the Champion.
Prize money will be 1st £100, 2nd £75, 3rd £50, for each competition, and £200 for the Champion. The criteria for invitation is still being discussed but will likely include prizewinners from the MacGregor Memorial competition and Intermediate RG Hardie MSR competition.
The Argyllshire Gathering see this new competition as a celebration of the talented young pipers out there and hope it will be another springboard for them into the senior ranks.
It is part of an ongoing endeavour by the Argyllshire Gathering to encourage young pipers. It was noted that in the 1980s there were very few solo pipers competing in the Duke's Medal, an MSR competition for 16 year old and under pipers, at the Argyllshire Gathering Games.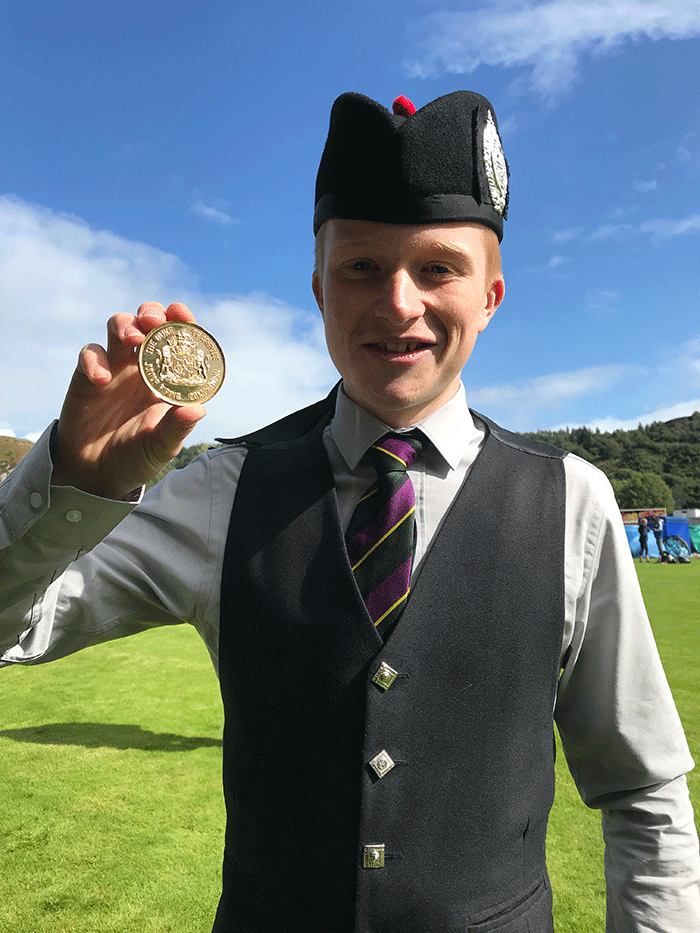 It was decided by the Argyll Piping Trust (the charitable arm of the Argyllshire Gathering) to fund, with Argyll & Bute Council, what became known as the Primary Schools Tuition Scheme. From small beginnings it has now expanded to such an extent that we now help fund piping tuition in all parts of Argyll.
The Argyllshire Gathering also host the Highland Society of London's MacGregor Memorial Piobaireachd competition for pipers 22 years old and under. This is held on the Wednesday before the Games alongside the other major piobaireachd contests at Oban for Gold and Silver Medals and Senior Piobaireachd.
In 2016, on the suggestion of Mr Robert Wallace, an Intermediate MSR in memory of Pipe Major Robert G Hardie was created for those playing in the MacGregor Memorial and this is competed for on the Thursday at Oban Games.