I am happy to announce the launch of my new website S. D. Samson Music which has been recently upgraded to showcase my music more effectively, writes Captain (ret'd) Stuart Samson MBE. This gives the buyer the ability to purchase my music books directly and receive them instantly. Very importantly, there are recordings available within the website for all the tunes as written.
It has been a number of years since I published the printed version of my first collection of compositions 'Land of Bens and Glens and Heroes' and there are now very few copies left.
Instead of doing a reprint, I have decided to produce a second edition in digital form for download, which is now available on my website www.sdsamsonmusic.com. This has also provided me with the opportunity to refresh the layout of the music within this book and also to enhance some of the musical content.
In addition, I have produced a collection of Christmas Carol arrangements entitled 'Piping Noel' which I hope will be of interest to those of you who want to get into the Christmas spirit!
I am particularly delighted to announce that my new collection, with 50 plus new original compositions 'The Parkgrove Collection' is nearing completion and will be available on the website early in 2021. I am very excited about this and I look forward to sharing more music with you. This is a diverse collection and will include two new piobaireachds composed recently.
My thanks to Davie Hunter of dh Design & Typesetting for his support and help in the design of the new website. Also my thanks go to all the pipers and pipe bands who have included my music in their repertoires.
Captain Samson is pictured as Lone Piper at the Edinburgh Military Tattoo.
Stuart McCallum of McCallum Bagpipes has sent this: We are introducing a revolutionary new blowpipe which removes moisture before it goes into the bag.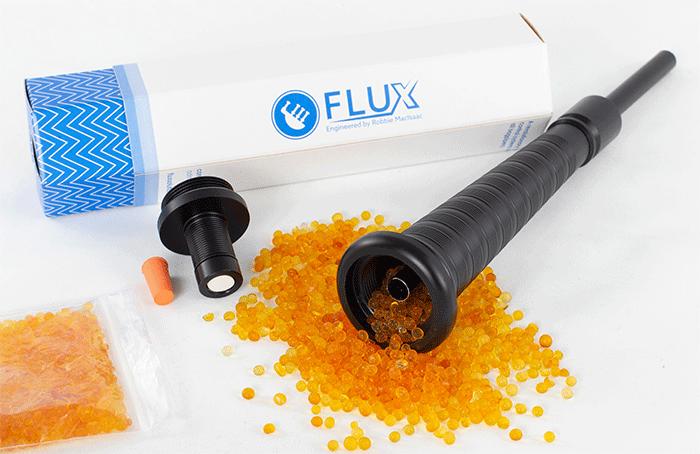 The FLUX Blowpipe works by stimulating the condensation of moisture within the Blowpipe, and harnessing the condensed moisture through a difference in pressure in an absorption chamber.

Condensation is absorbed by a non-toxic and reusable silica desiccant before reaching circulation in the bag.
The FLUX Blowpipe drastically prolongs the lifespan of the instrument before moisture takes effect and in turn reduces the risk of pipers lung disease.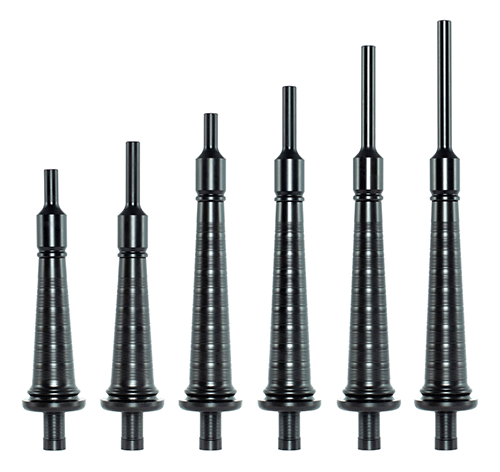 It is available in six sizes, with round or oval mouthpieces. Complete with internalised valve, mouthpiece, ultra absorbent silica desiccant, metal condenser bore, black acetal plastic body, simple assembly, compatible with skin and synthetic bags, doesn't restrict air, easily cleaned.
---