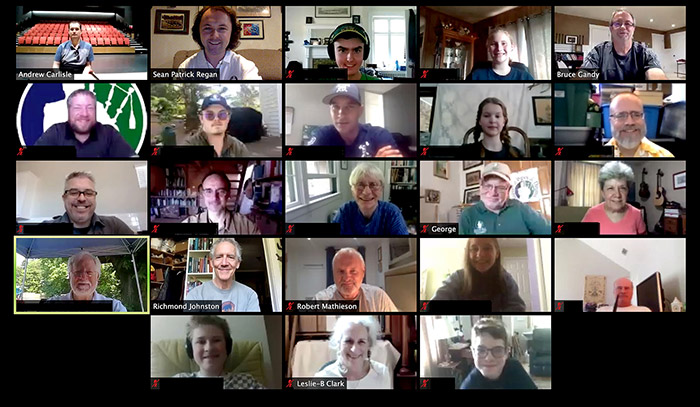 The Piobaireachd Society has confirmed that it will be resuming its successful 'Talk Piobaireachd' internet discussions this winter, beginning next month and running until next spring.
The sessions are open to all members free of charge. Those who have agreed to lead them are: Jack Lee, Jimmy McIntosh, Dr Jack Taylor, Robert Wallace and Duncan Watson.
Usually two tunes are covered per session with digressions into aspects of the piobaireachd tradition and history, often with reference to master players of the past and illustrated with performance excerpts.
Anyone wishing to take part can join the Society here. 'Talk Piobaireachd' dates are as follows:
Oct 14: Robert Wallace
Nov 18: Jack Taylor
Dec 16: Jack Lee
Jan 13: Jimmy McIntosh
Feb 17: Duncan Watson
March 17: Robert Wallace
April 14: Jack T/ Jack L (tune each)
May 12: Jimmy/ Duncan (tune each)
The sessions will be on Zoom from 8pm till 9pm GMT (+1 for the October date.) A minimum of 16 tunes will be covered.
Society President Robert Wallace said: 'The promotion of the music is enshrined in the rules of the Society and these sessions are a modern way of reaching out to our many members around the world.
'The sessions have proved very popular and I am grateful to the experts who have agreed to lead the talks and who give freely of their knowledge and time in conducting them.'
The General Committee has agreed that the Society's piobaireachd bursary for young pipers should go ahead over the winter. For the first time lessons will be held via the internet. Leading the classes will be piobaireachd expert and former President, Dr Jack Taylor.
Consequent on the new format, the Committee has agreed to drop the geographical qualification and numbers restriction for the Bursary.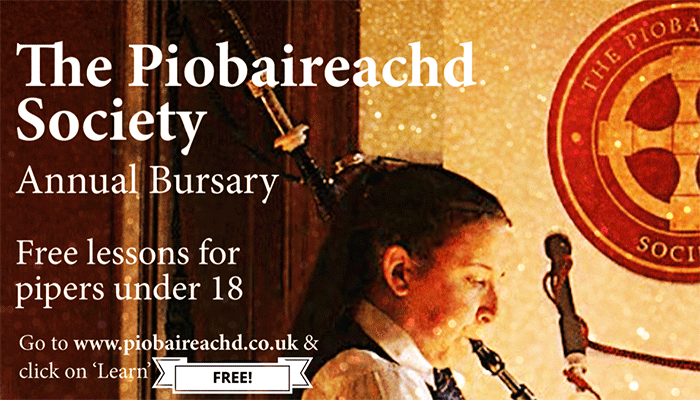 Previously preference was given to youngsters from the rural areas of Scotland and limited to half a dozen or so students. Now it will be open to all under-18 Society members (joining fee £5) wherever they are in the world.
The bursary will comprise six classes led by Dr Taylor and will recur fortnightly. Curriculum and start date will be announced once the ability and numbers of the intake have been assessed.
Those wishing to register for this exceptional series of free classes should download and fill in the application form. Please return it completed by October 11 to PS Secretary Dr Bill Wotherspoon. Further queries to Dr Wotherspoon.
---