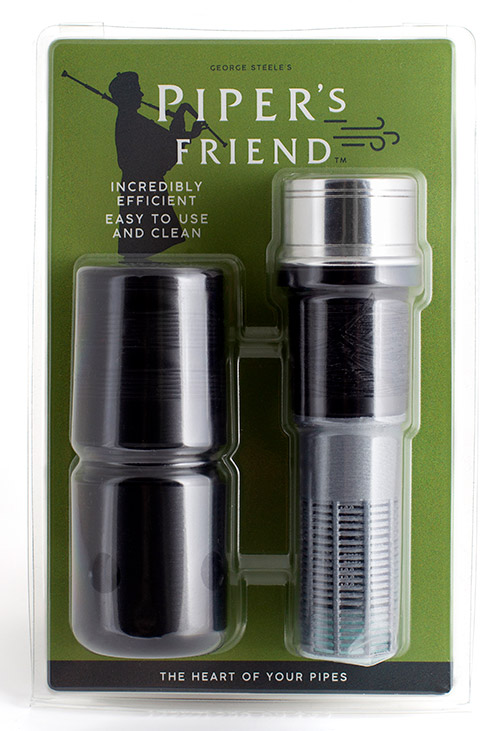 Emma McCallum writes: We want to introduce you to a new concept in a two piece stock and water trap/moisture control system, the Piper's Friend™. It has been designed by George Steele, a piper who was born in South Uist and now spends most of his life in the USA.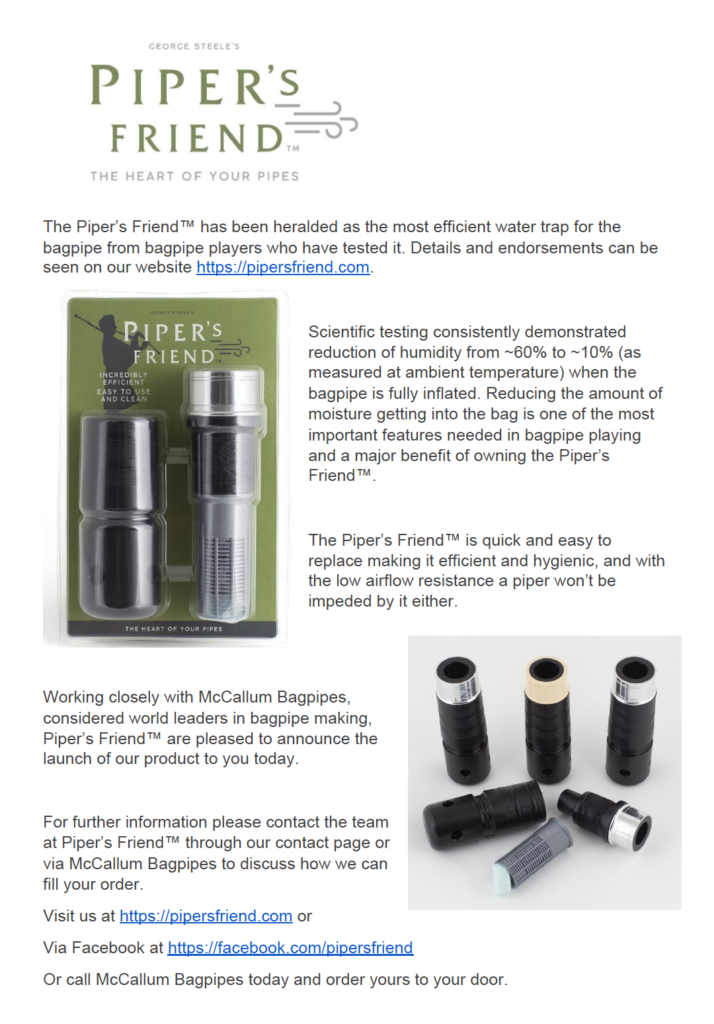 Here is what Bob Worrall says about the Piper's Friend™: 'I've been playing with the new water trap for the last week.  It works like a charm!  Easy to install, easy to clean, extremely efficient in terms of air flow and, the most important part…..highly effective at preventing the build up of excess moisture within the bag.
'The 'beads' in my drying system which I use for the drones last longer without having to dry the beads.  And, the chanter reed gets just the right amount of moisture to keep it rich and balanced.  I've tried every system going, and this is definitely the most effective and advanced I've been able to use.'
Contact McCallum Bagpipes here.
Are you a PP advertiser? Do you have news about your company or a product to sell? Get in touch and we'll spread the good news throughout the piping world.