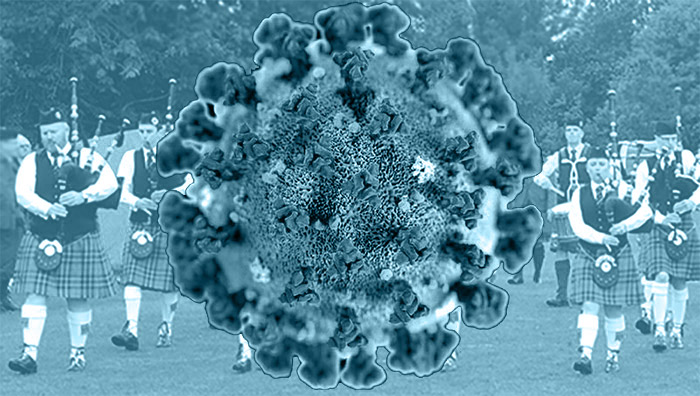 The World Pipe Band Championships 2020, due to take place at Glasgow Green on Friday 14 and Saturday 15 August have been cancelled. The event, which attracts around 200 bands from around the world to compete, will return to Glasgow in 2021.
The World Pipe Band Championships have been held in Glasgow every year since 1986. Inveraray and District Pipe Band are the current world champions.
Ian Embelton, Chief Executive of the Royal Scottish Pipe Band Association said: 'The World Pipe Band Championships is the competition where bands, pipers and drummers want to test themselves against the very best.
'Behind every band that competes there are months of practising together, weeks of planning to get the bands to the arenas and vast amounts of fundraising and none of this can be done now.
'The safety of everyone taking part and the integrity of the competition at all grades were the key factors in taking this decision now. Although very disappointed we will look forward to being back at Glasgow Green in 2021.'
Councillor David McDonald, Chair of Glasgow Life, and Depute Leader of Glasgow City Council said: 'The World Pipe Band Championships has been associated with Glasgow longer than any other major summer event.
'This decision was taken in consultation with the RSPBA and EventScotland but was still difficult, even though we know it is the right one. Glasgow comes alive with the sound of Pipe Bands in August and we are very much looking forward to welcoming the championships back next year.'
Glasgow first hosted the World Pipe Championships in 1948. Last year 195 bands from 13 nations competed in front of around 35,000 people bringing people from around the world to play and spectate boosting the economy in Glasgow and Scotland. 
Nethybridge Games on Speyside have been cancelled for 2020 it was announced today.