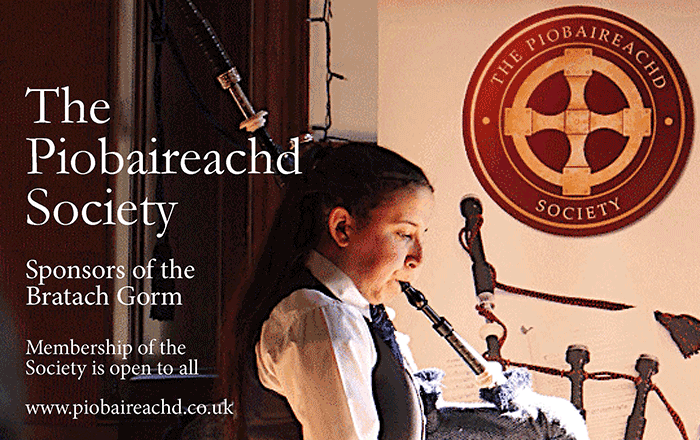 The Piobaireachd Society has announced that individual hard copies of its celebrated collection of Books 1-16 are now available to its 700 members at a reduced rate. The books currently retail at £15 ($20US approx.). Members can buy them on the PS site for £12.50 ($16 approx.).
The books are now in a new, more convenient A4 size (close to US letter) and include the currently out of print editions of Book 1, 5, 8, and 16. Mailing per book is flat rate: UK £3, Europe £5, US £6, RoW £8.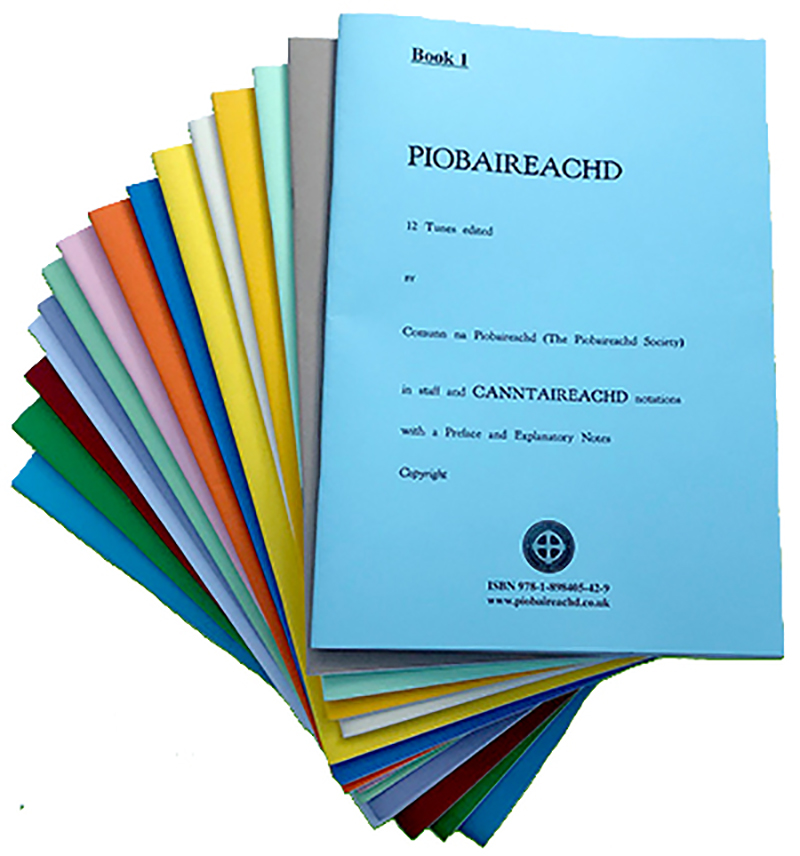 PS President Robert Wallace said: 'Our General Committee was of the view that we should do everything we can to encourage pipers to join the Society and this price cut was seen as a distinct advantage of membership and one that had not been done before.
'It means that anyone contemplating buying all 16 books will, by joining the Society, recoup the £15 annual fee after the first six.
'There are other advantages to joining the Society. There is the knowledge that you are assisting the preservation, promulgation and publishing of the great music. There is access to a comprehensive archive of ceol mor recordings. There is the satisfaction that you are helping youngsters learn for free via our PS Bursary programme. And not forgetting the right to wear our quality kilt pin and tie.
'Affiliated memberships are vailable for associations, bands and piping societies too. These cost £15 a year. For that the organisation's designated office bearer has full access to all PS benefits.'
The Society has recently updated the Index to its collection and all those with copies of the collection are advised to download it from the Society website. Being A4 makes it compatible with home printers.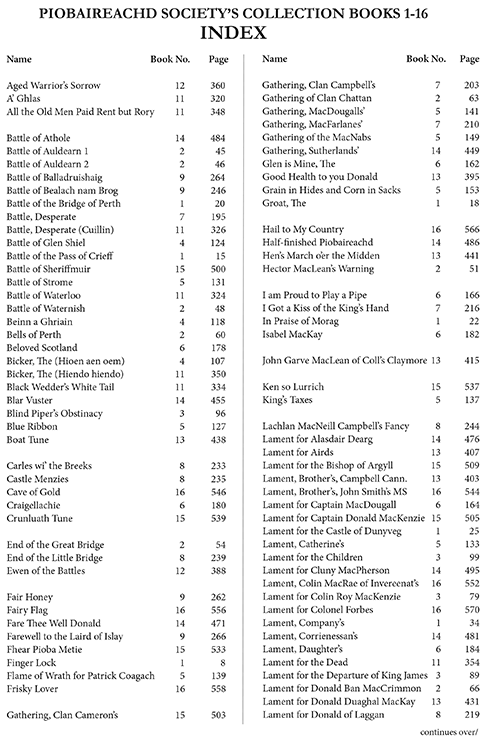 Digital copies of all Society books, including the best-selling Kilberry Book of Ceol Mor, are available to the general public here.
The Piobaireachd Society are the sponsors of the Argyllshire Gathering and the Northern Meeting and of Friday night's Bratach Gorm competition in London.
Here is the draw: 1 R MacLeod 2 W McCallum C Beaumont 4 J Lee 5 A Henderson 6 G Brown 7 N Stewart 8 JA Smith 9 I Speirs 10 P McCalister. Pipers must submit seven tunes of their own choice.
The venue is the Caledonian Club in Halkin Street, Belgravia; admission £5 but free to other competitors. Doors open 5pm and the contest starts at 6pm.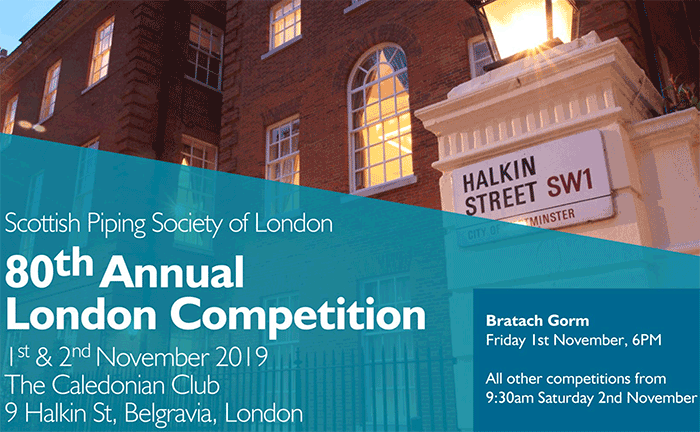 The competition, promoted by the Scottish Piping Society of London, continues at the same venue the following day.
The Piobaireachd Society was founded at the Argyllshire Gathering in 1904. The Society's Patron is Her Majesty The Queen.