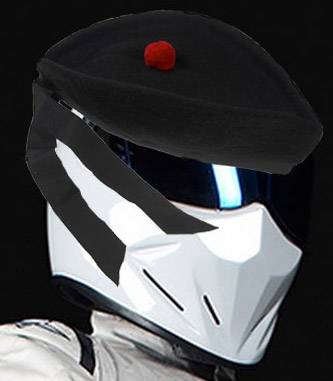 The people have spoken. MacStig stays in Grade 2. Our poll of a week or so ago asked the question: 'What Should MacStig Cover in the 2020 Pipe Band Season?' Answers on offer were: 'Stick with Grade 2; we love him'; 'Yes, send him to Grade 3A'; Put him on Grade 1, anything's better than the current drivel'; 'Sack him he's rubbish'; 'Who is he anyway?'
The outcome:

In response the helmeted one writes: 'As they (whoever 'they' are) say, 'be careful what you wish for'. After corresponding with the Editor from behind the wind cheater during my sojourn on a beach in Harris, he suggested a poll might be the way to solicit which pipe band grade I'd cover in 2020.
'Off he went and solicited. Frankly, with the gale blowing and the phone signal lucky to be 2G never mind 3 or 4, I thought he asked if I was a pole vaulter, but then my name isn't Walter, as Chick Murray once said.
'The judge's decision is made and I'm made up, (but not in a Canadian Prime Minister 'made up' way you understand), to be back with the grade that keeps on giving and I have covered for these hundred years. It's actually four years but on a bad day at Paisley and that stinker at Inverness it can be like dog years.
'2020 brings me a sharp vision of the likely bands to look out for and expect to see reaching the top of the pile. Gone to higher calling are St Thomas, Closkelt and Dunedin, Florida. In come St Mary's Derrytrasna and St Joseph's, both strong upgrades from Grade 3A and no doubt strengthening their pool of talent. The open season is upon us and a few pipers and drummers will be moving around as usual.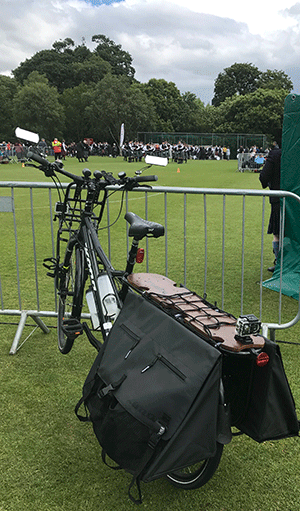 'I'd expect both these bands to have a go and aim to make as big an impact as both of the 2019 promotees, Uddingston and Annan did. U & A will be looking to build on this year's prizes too.
'We lose Scottish Fire & Rescue and I also understand they are calling it a day, regretfully. Down to Grade 3A is Wallacestone & District after trying hard in Grade 2. To watch: new leadership at Mac Cals, with the northeast still looking strong with Buchan, Porty and Granite.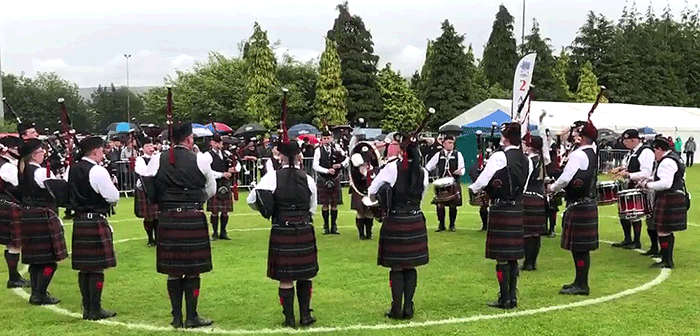 'Add in Manor C, and Ravara and that will be the group chasing the domestic honours. If the island of Ireland bands body swerve Inverness and the northeast Scots bands avoid Lurgan, only Paisley and Dumbarton will give a clear picture. Then there will be the biggie in August for all comers to play in a qualifier and final.

'From the overseas group the Pipe Band Club from Oz must fancy a go at the MSR qualifier and Medley Final at the Green in 2020, as will Kiwis Celtic Nelson, and Canada's Peel Police. Worcester Kiltie from the US also worth a mention as an outside contender too.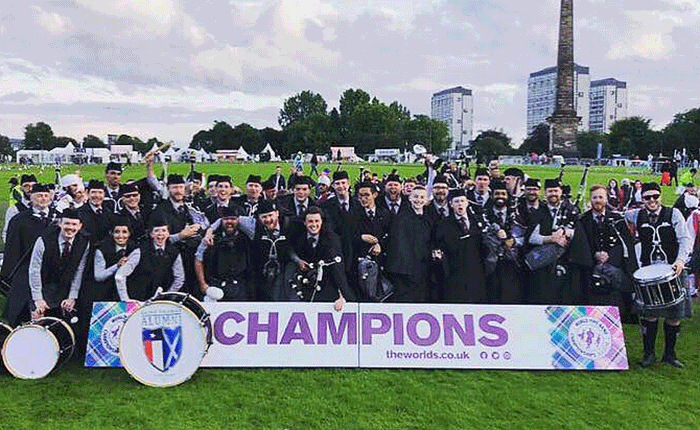 'We're only on the cusp of November and the pins are on my plotting board to monitor all the bands and hear them in their preparations after New Year and into Spring. Keep me posted on any issues and I'm happy to deal with all of that off the record. Email me here.

'Thank you one and all for continuing to read my output, which I understand from PP central that you do in big numbers; and I'll do my best to report fairly and constructively from the grass – but with a bit of panache.'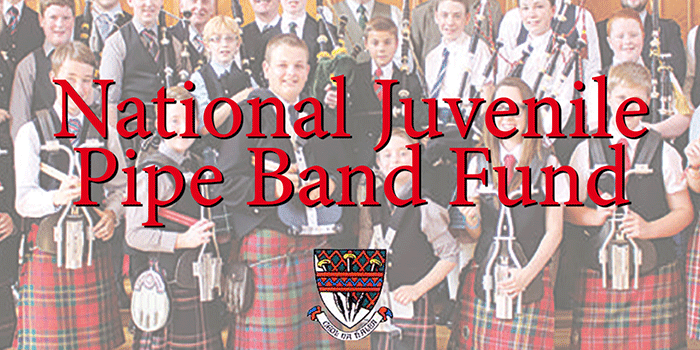 PostScript from the World Solo Drumming from a Special Correspondent who sat through most of the contest: 'In my youth the lead tips of all Grade 1 bands played in the World Solos. Nowadays it's not the case. For all that the Boghall had 25 drummers in various contests, though Gordon Brown hasn't played in years.
'No leading drummers from FM, Skye, SFU, Fife or 78th Frasers. There is however a 'new guard' emerging from the likes of FM's Gareth McLees (who was closest to the champion), Grant Cassidy, and Michael McKenna, but none of the next group of young turks made it to the Adult Final.
'The Wenlock brothers were Cassidy like in hoovering up the various Juvenile prizes, but seem to have stalled as soloists. The next one coming up is Kerr McQuillan, Stevie's son, of Boghall. He is 16.
'It was young piper Calum Brown of Inveraray who set off on the wrong tune whilst playing for Eric MacNeil, and how they managed to resolve it by bar 10/12 was truly miraculous. Eric qualified!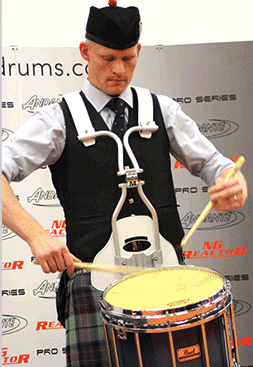 'The chatter was about big Jake stopping in the H/J, yet getting an 8th from one judge (meaning four others were behind him and they didn't stop). It wasn't just a near miss; it was a stop. The other three judges were more pointed: 12 12 12. The big fella' knew his tea was out and had changed out of kilt for the prize giving. He came 6th overall sneaking onto the list because of the 8. A 12 would have put the guy in 7th ahead of him.
'As for Steven McWhirter – mesmerising in the H/J, and the MSR was as close to perfection as you'll hear.'
Read more on the WSD here.