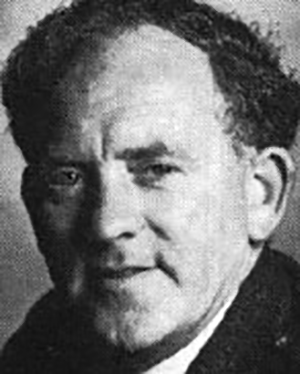 Today, with the Bratach Gorm taking place this evening in London, we thought it apposite to look back several decades, to 1972 to be precise, to see how the contest went on that occasion. This report is from the Oban Times of November that year and was by John MacFadyen (left). Yet again we see the historical value of written reports on piping. There is poignant mention of Jimmy Hardie who died this year, and of the late Harry McAleer, Strathclyde Police, named in the original story as Hugh McAleer.
For the first time in more than a decade I attended the London competition purely as a spectator. In past years I have been engaged in the business of competing, where the cycle was very much from the basement tuning room to the platform and back again to the base­ment.
When one emerged, around 6.30pm into Buckingham Gate blink­ing in the pale sunlight, one wondered if it was all really worthwhile and indeed relevant to piping.
This year it was different and for once I shared the pleasure of those who have the good fortune to sit and listen to good piping without having to play or to make up a prize list at the end of the day.
What a pity it is that so many people go to the London competition to talk to their friends in loud voices while the competitors are playing and not actually to listen to the piping. Little wonder that President Allan Beaton had to stand up on at least two occasions and ask them to keep quiet or to leave!
The competition was very well organised and the change of venue from Bucktngham Gate to Marl­borough School was a success, with plenty of tuning facilities for the players and comfortable seating arrangements for the audience. It is unfortunate therefore that only a handful of competitors from Scotland were able to make the journey and compete for what were, and still are, two of the main piobaireachd prizes.
It may be that after Oban and Inverness and the Mod, competitors have had enough of playing and travelling to last them for a month or two, or may­be the expense of such a journey makes the competitions less attrac­tive. Whatever the reason, or com­bination of reasons, it was indeed a pity that only four turned out for the Bratach Gorm competition and less than a dozen for the Gillies Cup.
But whatever the competitions lacked in numbers they certainly made up for in quality and Iain MacFadyen's Red Speckled Bull would have won against much stif­fer opposition than was available. His pipe was excellent from start to finish and he played the tune with a flair and sense of purpose rarely found in performances of this piece.
Andrew Wright was placed second with MacDougall's Gathering. Like the winner he had an excellent instrument but while his Urlar was well phrased and well played his Crunluath tended to flag and the melody became obscured at the end. John D. Burgess was third with The Lament for the Children but his performance was not aided by his pipe which was altogether too light in tone – especially for such a majestic piece of music.
Fourth was Pipe Major Angus MacDonald, Scots Guards, who started off in grand style with The Unjust Incarceration but broke down before completing the tune. The judges were Pipe Major Andrew Pitkeathly, Col. David Murray and Mr Tom Johnston.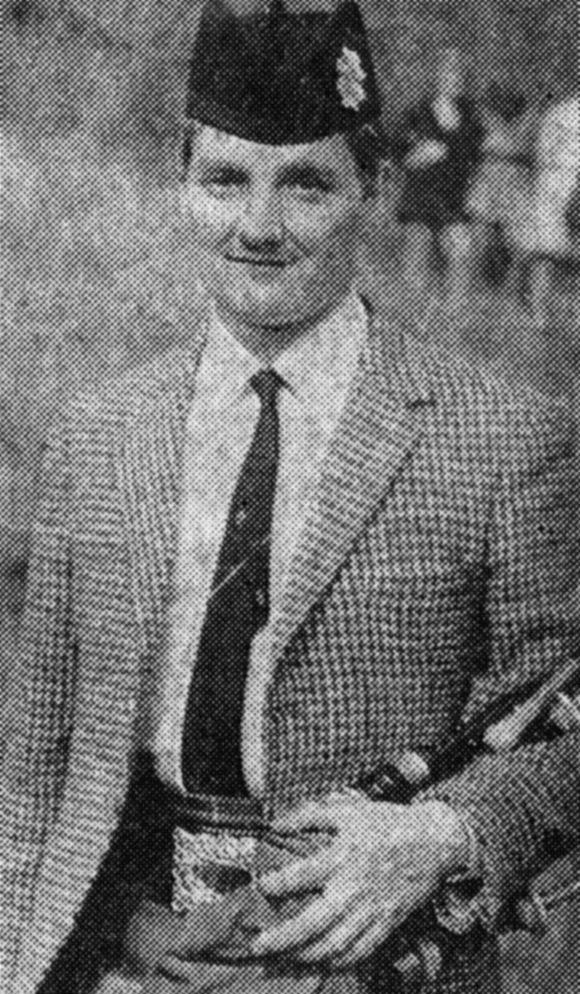 In the Gillies Cup Andrew Wright was placed first with an excellent rendering of The Park Piobaireachd followed by Iain MacFadyen (Clan Ranald's Salute), Angus J MacLellan (Lament for Capt. MacDougall) and Pipe Major Angus MacDonald (MacDougall's Gathering). The adjudicators were Mr James Campbell, Pipe Major Alex MacDonald and Mr David Ross.
In the Amateur Piobaireachd James Hardie continued on his winning way and won the London Highland Club Cup playing MacFarlanes' Gathering. Second prize went to Miss Lou Ann Alward from Spokane, Washington, USA, playing Ronald MacDonald of Morar's Lament and Ronald Elmslie, Glasgow, was third with The Wee Spree. Eleven players took part and the judges were Mr Gordon Speirs and Mr William Cochrane.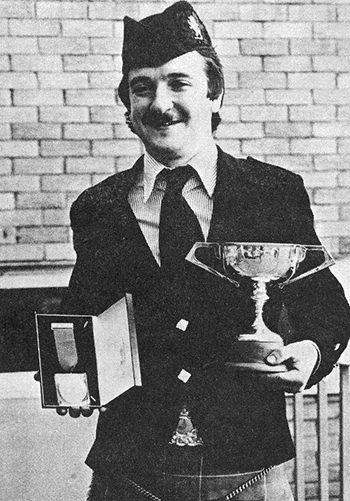 Ceol Beag: In the march, strathspey and reel competition for the Royal Scottish Pipers' Society Bronze Star, Iain MacFadyen was again first playing Bonnie Ann, Arniston Castle and Major Manson, with John Burgess second playing Lord Alexander Kennedy, Tulloch Castle and Caberfeidh, with Pipe Major Angus MacDonald third playing Lochaber Gathering, Maggie Cameron and Mrs MacPherson. Angus J MacLellan was fourth with 74th's Farewell to Edinburgh, Highland Harry and Thomson's Dirk.

In the Strachan Memorial Cup march, strathspey and reel competition, Andrew Wright was first, Tom Johnstone, Glasgow, was second and Colin Drummond, Bathgate, third. The amateur march, strathspey and reel was won by young Hugh [sic] McAleer from Belfast with Jim Hardie second and Robert Barnes third.
Despite the lack of entries for the major competitions the playing was of a high standard and there was a capacity audience throughout the day. The society is to be congratulated and encouraged in their efforts on behalf of piping and it is obvious from their syllabus of forthcoming functions that they do not rest at organising competitions but in fact have arranged a series of piobaireachd recitals between now and March.

Proceedings were concluded in a fitting manner when the society presented octogenarian David Ross with a crystal decanter (and something to fill it) in recognition of services as Pipe Major to the society, a post which is now filled by Pipe Major Gordon Spiers.
Tonight's Bratach Gorm contest is sponsored by the Piobaireachd Society and has attracted ten competitors who will each submit seven tunes. The venue is the Caledonian Club in Halkin Street, Belgravia; admission £5 but free to other competitors. Doors open 5pm and the contest starts at 6pm.