Senior adjudicator Dr Jack Taylor has been in the southern hemisphere playing and judging in Australia and New Zealand. Here is his report…..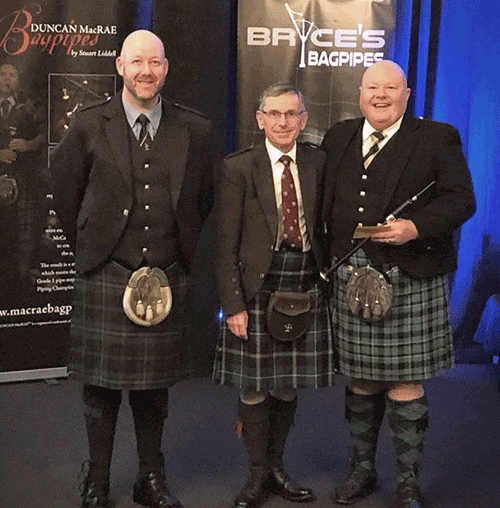 The 43rd New Zealand Silver Chanter and Clasp Competitions were held Christchurch last weekend. They are run by the Highland Piping Society of Canterbury and are one of New Zealand's three major annual events. In contrast to Scotland's Clasp and Silver Chanter they are light music competitions.
The senior events were held on Sunday. The atmosphere was subdued – maybe something to do with rugby – and whether the excellent piping on offer in St Andrew's College restored Kiwi morale is doubtful, but surely it helped.  
The Silver Chanter was won by Andrew Roach from Melbourne with a controlled and musical selection. The Clasp, for former Silver Chanter winners, went to Stuart Easton whose double MSR was played with panache and drive.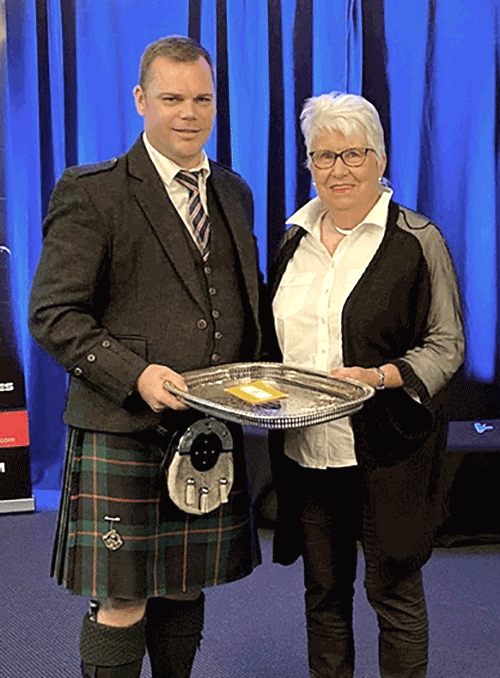 Greig Wilson was the 'A' grade champion, with son Campbell runner up. Greig won the Open Piobaireachd with an inspirational Lament for the Laird of Anapool.  Richard Hawke was a close second with a smooth and measured Earl of Antrim, with son Jamie third with an assured Lament for Hugh.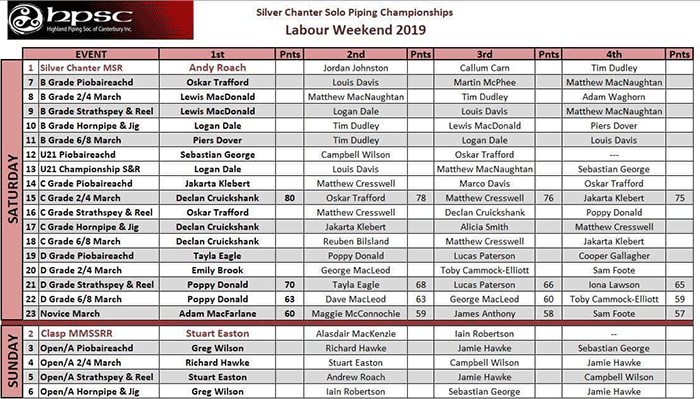 On Saturday the Under 21 Piobaireachd winner was Sebastian George with a spacious interpretation of Isabel MacKay. Campbell Wilson was second with a more compact Old Men of the Shells, both quality performances.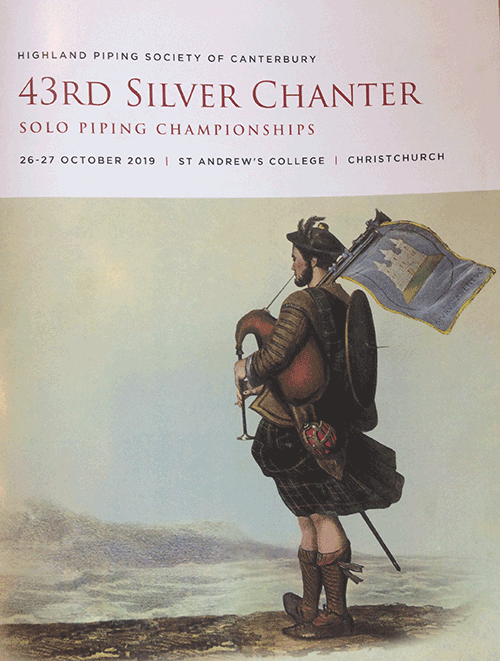 Over 100 competed over a range of events, showing how strong NZ piping is. In piobaireachd there was a high level of musicianship from all players, a measure of the expertise and enthusiasm of Greig Wilson and Richard Hawke over many years, with Stuart Easton a more recent contributor.
Prior to the NZ, I was in Australia where the Royal Edinburgh Military Tattoo gave four performances in the Olympic Stadium in Sydney the previous weekend.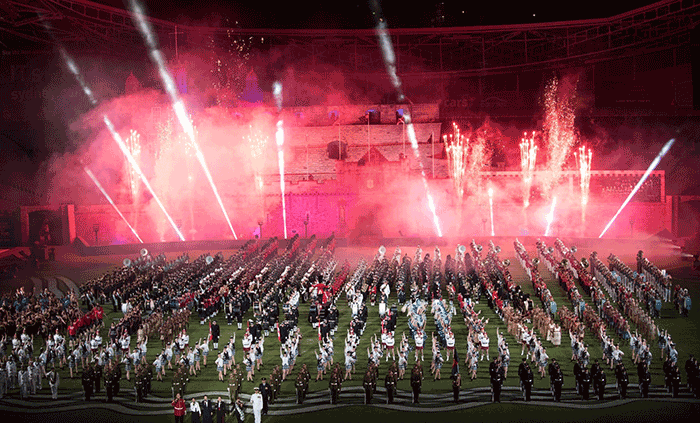 It was a privilege to be one of the 1500 wordwide cast as part of Pipers Trail, Edinburgh's 'house' band led by Pipe Major Alasdair Maclaren (pictured below).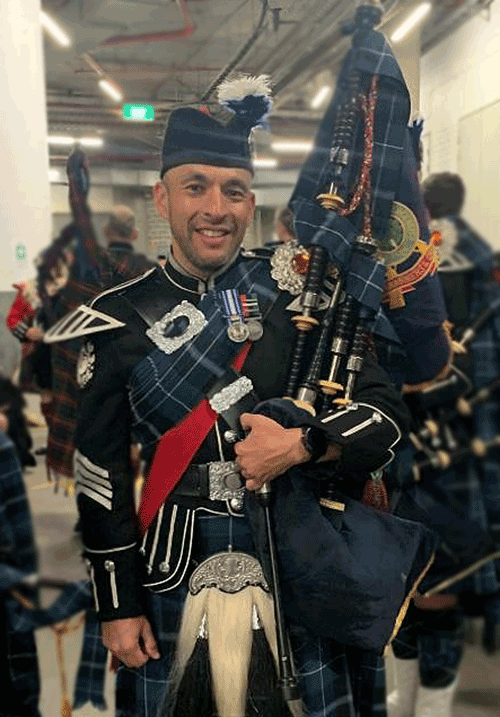 Anyone who has played in tattoos knows that it's not all glitter and sparkle, and this was no different. The rehearsals were hot and arduous and Major Gordon Rowan and Pipe Major Ross MacCrindle from the Army School of Piping needed all their skill and patience to mould a diverse crew into thistle shapes and straight lines.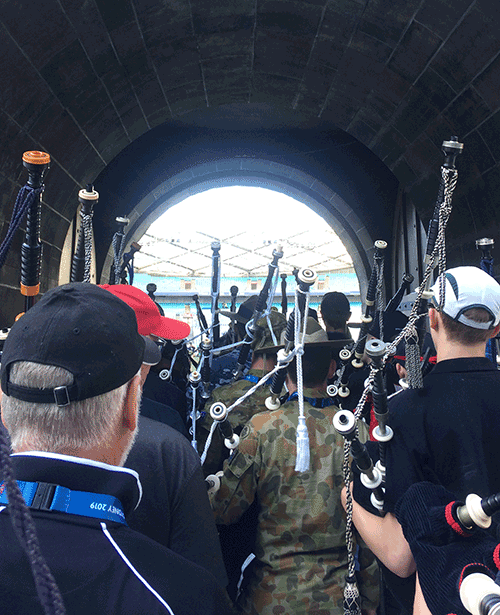 But there is no doubt that it was worth it and even the most cynical would surely have goosebumps as we crammed over the faux drawbridge hammering out Campbell's Farewell to Redcastle, or heard Gordon Duncan's Sleeping Tune started off in the centre of the massive stadium by the composer's brother and nephew.
It's all about fun and friendship though, and that was in abundance. And Sydney Harbour Bridge and the Opera House weren't too bad either.