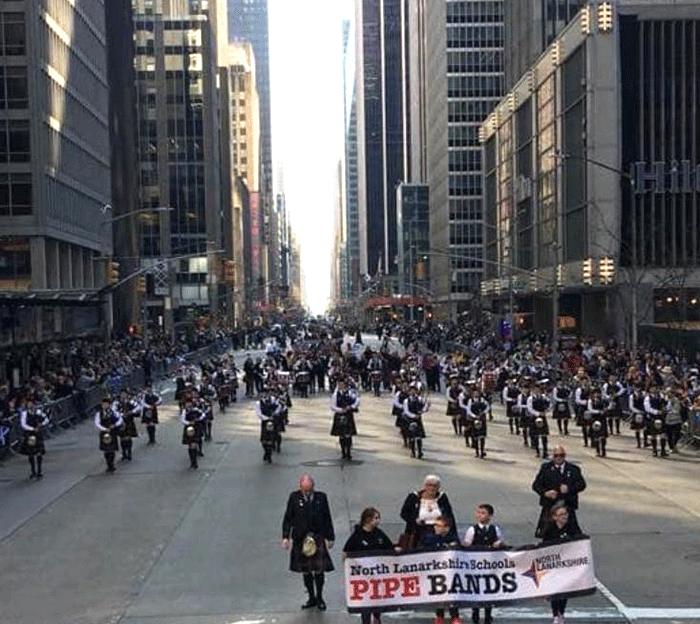 All congratulations to P/M Ross Cowan and his North Lanarkshire Schools pipe bands on their successful visit to New York for Tartan Week. By all accounts they were very well received and it was reported in the Scottish press that they 'brought Grand Central Station to a halt' with an impromptu performance on the concourse.
You can see the band in action on Facebook (875,000+ views!). Such was their impact that they featured on President Donald Trump's favourite news channel, Fox.
They even elicited a response from Scotland's First Minister Nicola Sturgeon who offered her congratulations on Twitter.
I do hope she now has a serious re-think about her government's attitude to piping and drumming, and all music teaching, in our state schools.
North Lanarkshire Schools PBs have proven to be a superb ambassadorial force for Scotland and the UK. It has all come about because their local education authority is one of the few who see the benefit of providing such tuition for their youngsters. More…..
[wds id="2″]
It is not just about a never to be forgotten trip abroad for these kids; it is about imbuing them with life skills, joint music making, team playing, team working, discipline – and all the surveys and reports show that children who study music do better at other subjects too.
There is a lesson for all education authorities both north and south of the border in what has been achieved at NL. I read from the Guardian this week and quote: 'A poll of more than 1,000 heads [in England and Wales], teachers, music service managers and instrumental teachers suggests that while music education has improved in some areas, there is patchy provision nationwide. Some 97% of classroom music teachers lacked confidence in the government's handling of it.
'The report paints a picture of creeping cuts to music education, a demoralised workforce with poor employment conditions and huge inequality in instrumental provision, with children from families earning under £28,000 a year half as likely to learn a musical instrument as those with a family income above £48,000. And 89% of parents are making a financial contribution towards instrumental lessons.'
A similar situation exists in many areas of Scotland, but not, thankfully, in North Lanarkshire.
Looking through the Guide to the Games for this year I noticed again the clash between the second day of the Northern Meeting and Cowal solos.
Will the latter ever regain its former glory? Not with diary clashes such as this, with most of the top players all in the far north that day (Aug 30). I know having Inverness right after Oban suits the overseas players and fortunately these accidents of the calendar are a rare occurrence.
Whatever, here is a reminder of the halcyon days on the Firth of Clyde at Dunoon in 1948:
Juvenile Piping Open MSR:
1 Daniel MacDonald, Dumgoyne 2 John D Burgess, Edinburgh 3 John Graham, Avonbridge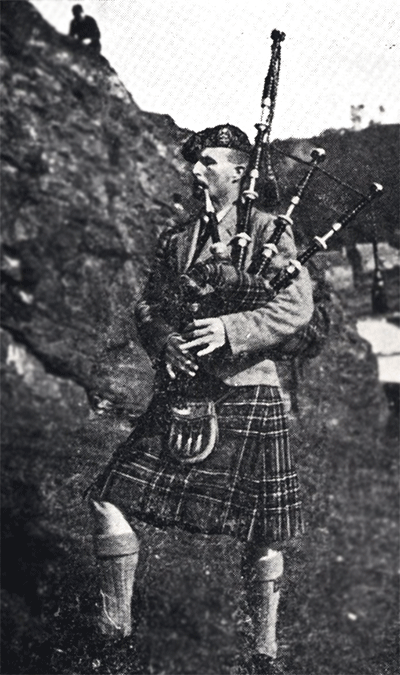 Open Piobaireachd:
1 P/M John MacDonald, Glasgow Police, I Gave a Kiss to the King's Hand
2 Roderick Morrison, Cambuslang, In Praise of Morag
3 John Garroway, Glasgow Police, MacKay's Banner
4 RG Hardie, Bishopbriggs, Bells of Perth
5 James (Seumas) MacNeill, Partick, Bells of Perth
6 John MacFadyen, Ibrox, MacFarlane's Gathering

March
1 Donald MacPherson, Partick
2 Ronald MacCallum, Strachur
3 Roderick Morrison, Cambuslang
4 TM MacKenzie, Campbeltown
5 Seumas MacNeill, Partick
Strathspey & Reel
1 RG Hardie, Bishopbriggs
2 Seumas MacNeill, Partick
3 Donald MacPherson, Partick
4 John Garroway, Glasgow Police
5 TM MacKenzie, Campbeltown

The promoters of the Virginia Pipe Band Championship have announced that five American pipe bands will 'face-off' against the Pipes and Drums of the 4th Battalion, Royal Regiment of Scotland, in the fourth annual event to take place on Saturday, April 27 at Scope Arena in Norfolk.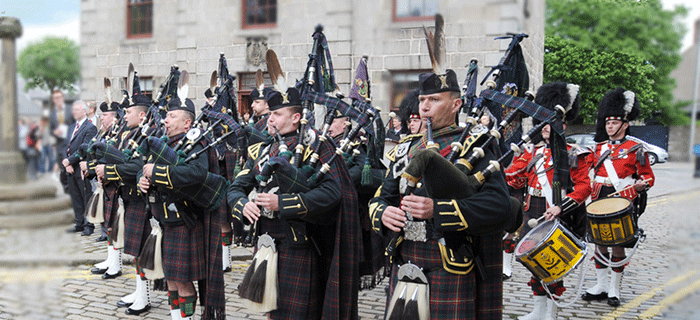 The Highlanders (4 Scots) competed in Grade 3A in 2018, placing second at the British Championships, third at the UK and Europeans, and sixth at the Worlds. American bands registered for the Grade 3 contest include:
Carnegie Mellon University (Pennsylvania)
MacMillan-Birtles (Maryland)
St. Thomas Episcopal School (Texas)
Ulster Scottish (Pennsylvania)
Wake & District Public Safety (North Carolina)
The Championship will also include a Grade 2 contest featuring Maryland's MacMillan Pipe Band. Each band plays an MSR and a Medley for a panel of eight international judges. Cash prizes for the aggregate winners: G2: 1 $2,000, 2 $1,000, 3 $500; G3: 1 $1,500, 2 $1,000, 3 $500; Drum Fanfare competition, single prize of $1,000.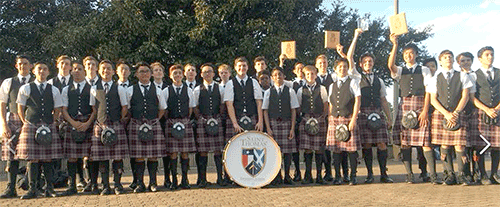 Andrew Carlisle, the contest's artistic director, said, 'I have been overwhelmed by the success of our event over the past three years. I am very proud of what my team has accomplished during this short period of time. The VITAPBC has definitely established itself as one of the pipe band highlights of the year in the eastern United States.'
[wds id="8″]