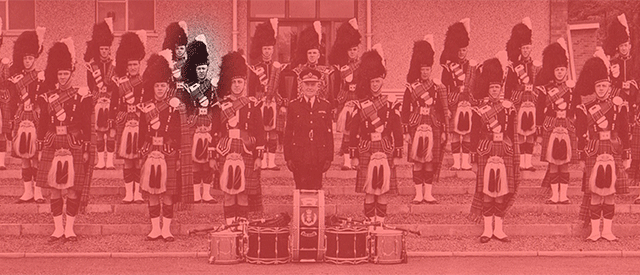 It is with regret we report the passing of Angus Lawrie formerly of Strathclyde Police Pipe Band, noted composer and pipe bag maker.
Angus (88) died at home in Doonfoot, Ayrshire, yesterday morning. He had been in poor health for some time.
Angus was originally taught by his father, also Angus, who had had extensive tuition from P/M Willie Ross.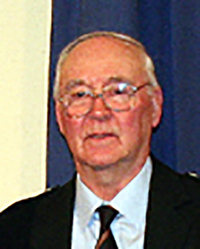 On leaving school Angus jnr. joined Glasgow Police in 1955 and played under P/M John MacDonald, South Uist, before finding success with P/M Angus MacDonald, North Uist, being runners-up in the Worlds at Inverness in 1966 and at Oban in 1967.
[wds id="2″]
Angus continued in the band under P/M Ronnie Lawrie, his cousin, but left the band after a couple of years. However Angus rejoined the band when P/M Ian McLellan took over and won the Worlds title on five occasions with P/M McLellan's band in 1976, '79, '81, '82 and '83.
Today P/M McLellan said: 'I am deeply saddened to hear of Angus's passing. He was real stalwart in the band – a thorough gentleman at all times.

'A very good piper, he was extrememly reliable. He always looked the part, had his tunes off and his pipes going. I never had any problem with Angus.
'In addition to that he was a very fine composer and could always be relied upon to come up with a good tune for our medley..
Angus retired from the police in 1984 and continued his composing and eventually was able to produce his own book of tunes 'The Oban Connection'.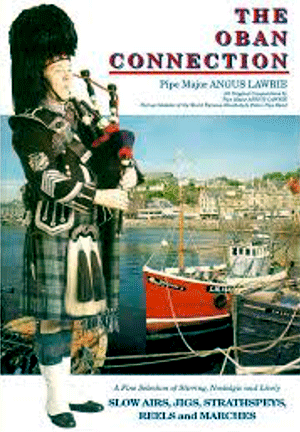 The book contains many stand out tunes such as band favourites 'Old Toastie' and 'Willie's Brogues'. Angus also composed a piobaireachd written for his cousin Ronnie.
His other main activity during his retirement was bagmaking and such was the popularity of his products that he had to work flat out to meet demand. His bags were played by bands and soloists throughout the world.
Funeral arrangements will be published on Piping Press when available. Learn more about Angus's life and career in the interviews with him on the Piper's Persuasion website.
[wds id="8″]