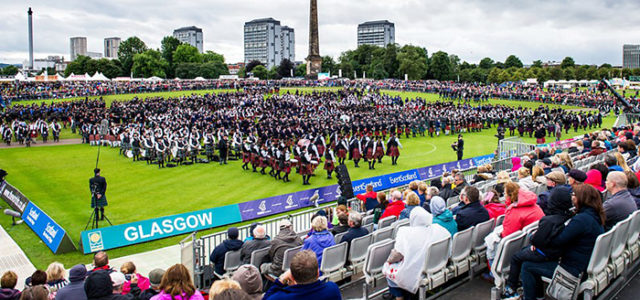 The 2018 Worlds Grade 1 competitions will be streamed live over the internet tomorrow (Aug 17) and Saturday.
The Grade 1 qualification tomorrow (Friday) will be streamed live (from 10.30am) from the main arena by promoter Glasgow Life. Viewers will see one performance from each the 22 G1 bands, 11 bands from Qualifier 1 playing their MSR in the morning then the remaining 11 bands from Qualifier 2 playing their Medley in the afternoon. Here is the link to the Friday broadcast:
Glasgow Life – 2018 World Championships Friday Live Stream.
On Saturday BBC Television Scotland will broadcast the main arena for the entire day. Coverage will start at 10:00 BST for the Grade 1 MSR event and at 13:15 for the Medley event. This stream will also feature the Grade 2 final starting at 15:35, and the March Past starting at 18:30. Here's the link for the BBC stream: BBC Scotland – 2018 World Championships Saturday Live Stream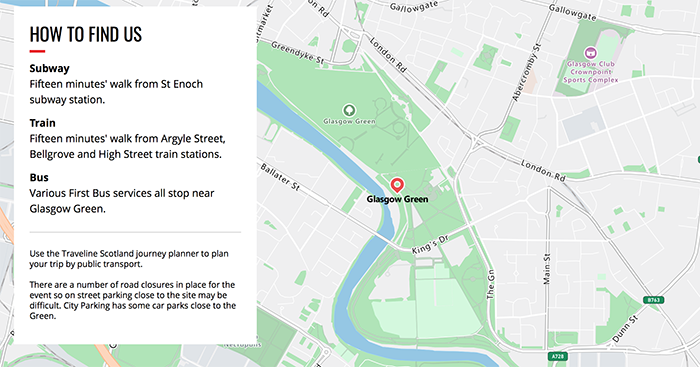 Going to the Worlds? Check out our earlier report on tickets and access here.
Meanwhile the RSPBA has announced the dates and locations of the 2019 major pipe band championships. They are as follows:
British Championships – May 18th at Paisley
United Kingdom Championships – June 15th at Lurgan, Northern Ireland
European Championships – June 29th at Inverness
Scottish Championships – July 27th at Dumbarton
World Championships – August 16th/17th at Glasgow
---
[wds id="2″]