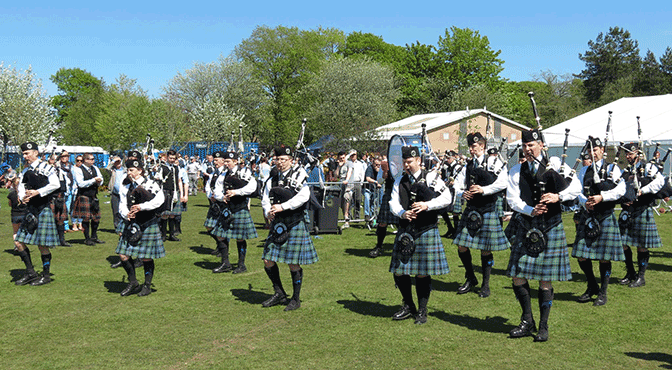 Some say he can drive, others that he only drives pipe majors mad…others that his spare kilt is more black mark than Black Watch…..all we know is that we hang on his every word, so let's hear a big warm welcome back for everyone's favourite pipe band correspondent, the one and only MacStig!….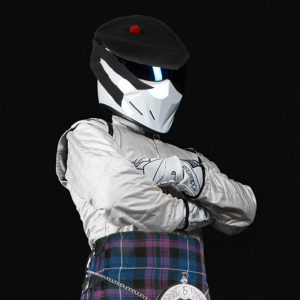 Spring has finally sprung, a bit like the oil leak in the petrol guzzler en route from watching a competition this past weekend. The piston ring might well have embedded itself in the bonnet (hood for our American readers) with an indent like that of a KP2 stick on a worn snare head – but it will be alright for the cruise to Paisley in a couple of weeks time.
From the home regions, the month of March went out like a lion, in the words of the song (it remains to be seen if June bust's out all over), and then there was more snow in Scotland in April. The preparations for the outdoor season continued with mini band and full contests in several places all laying clues to what we might expect in the months ahead. Coupled to that, a large contest in Dunedin, Florida, the 'Down Under' Championships and the Virginia Tattoo.
Grade 2 bands all over and no-one needs to tell this commentator that this grade is the one to watch. That bandwagon is now getting rather populated, but you and I, dear reader, have known that for a few seasons. Besides, you might really want to look at 3A this coming year – it will be a particularly competitive grade too (you heard it here first).
The big battalions of Grade 1A and Grade 1B (I'm being facetious) get plenty of coverage and miles of written word. Grade 2 less so and I'll be there to cover the domestic events through to August. The Paisley Preview of the upcoming British Championships will be following along just as soon as the Editor decides.
---
[wds id="2″]
---
And so the scene setter as we step into May. The biggest news so far for Grade 2 watchers is from the overseas contests. In Dunedin in early April, the third and fourth placed bands from the 2017 Worlds went head to head and were split by a hairbreadth on the day – with a cast of strong international judges listening. St Thomas Alumni and City of Dunedin went blow for blow and I read the PP report with interest.
Fast forward to this past weekend and Dunedin swept the outdoor contest at the Virginia Tattoo, with a cast of eight judges in each of the Medley and March Strathspey & Reel sets (four Piping, two Drumming and two Ensemble). There was no St Thomas Alumni present and the order was thereafter a repeat of the Dunedin result: MacMillan, followed by Atalanta, with visitors New Ross & District fourth. More of New Ross (a promoted G3 to G2 band) in the Paisley Preview in due course. (As an aside, St Thomas Episcopal School band swept Grade 3 and will be a strong play should they be arriving in August for the Worlds Juvenile.)
In the North of Scotland full band contest it was very interesting to note 3A band Portlethen pipping Grade 2 Grampian Police there with better drumming and ensemble scores. In the Grade 3 itself, 2622 Squadron RAF pushed Portlethen hard and were beaten on Ensemble Preference. I did think the GramPol piping sounded strong and held well. They scored 1, 1, in the G2.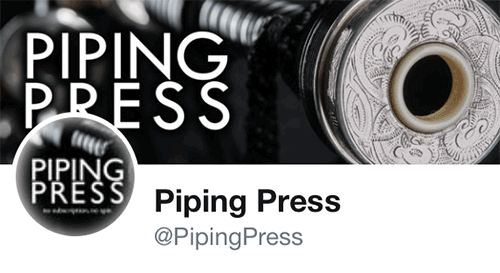 In the Dundee, Perth and Angus Mini Bands, no surprise that Mackenzie Caledonian (pictured top) placed first and second in Grade 2. I had a hunch that all the prep for their Centenary Concert would have them ready early and raring to go. They are on my list too. When you boil all of that evidence down, add a bit of forecasting magic, past history, algorithmic judging propensities, and then throw it up into the air – this is how it might well land, assuming no disasters and unforeseen changes:
Dunedin and St Thomas Alumni will be in the top of the mix for sure. Ravara will set their stall out at Paisley and we will hear if they are indeed ahead of the G2 pack. Peel Police (Canada) remain an unknown for now, so hold that thought. Pipe Band Club from Australia impressed last year and we will see. At the top of the local, Northern Irish and Irish list will come the Mac Cals, Closkelt and Manorcunningham.

Whether the upgraded Royal Burgh of Stirling or Wallacestone & District can get into the top six remains to be seen, because Balagan, and a couple of others might have something to say about that. My conclusion is that the top two or three in the 'domestic' championships will be running neck and neck with the bands from Texas and Florida, in August.
In the meantime, it is all to play for, and I would be delighted to be proved wrong by a band simply grabbing the grade and playing brilliant music. Paisley Preview will follow in due course. Over and Out.
---
[wds id="2″]