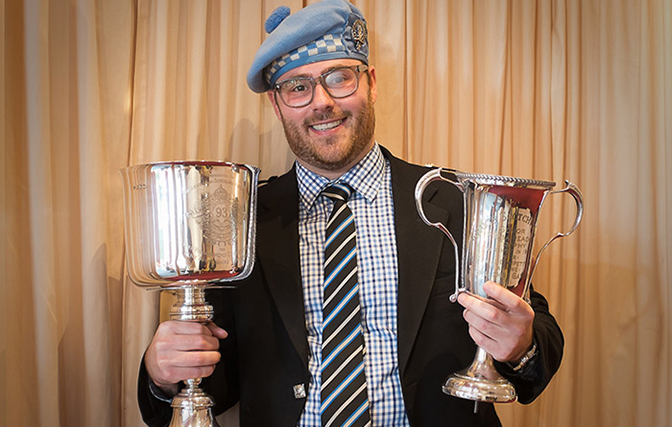 Glenn Brown, recent winner of the Senior Piobaireachd title at the Argyllshire Gathering (above), has been elected President of the Competing Pipers' Association, the representative body for solo pipers junior and senior.
Glenn replaces Cameron Drummond who has completed a controversial three years at the helm of the association.
Callum Beaumont, another leading piper and two-time Clasp winner, is vice president.
The CPA was founded fin 1976 on the initiative of Jimmy McIntosh following a meeting of solo pipers held at that year's Northern Meeting. The concern at that time was over the numbers playing in the major competitions. The Association called for the introduction of a Silver Medal contest to effectively grade the numbers of pipers trying for the Gold Medal.
This system continues today and one of the main functions of the Association is to grade its members. In the recent past it has become factionalised, some pipers deciding not to join or to rescind membership. It is now largely confined to B and C grade players.
Editor Robert Wallace, a former President of the CPA, writes: 'In electing Glenn, the CPA now has every chance of once more becoming a united pressure group working for the good of its members and of piping in general.'
---
[wds id="6″]