Worlds Grade 1 Qualifying gets underway shortly. It is raining and overcast in Glasgow. Cape-wearing weather but not cold. Those not managing to Glasgow Green can watch the action here, details courtesy the RSPBA:
The Grade 1 qualification on Friday will again be streamed live by Inner Ear on behalf of Glasgow Life. The stream will consist of only the main arena and not the secondary arena. Online viewers will see all 20 bands compete in the main arena, 10 bands from Qualifier 1 playing their MSR in the morning then 10 bands from Qualifier 2 playing their Medley in the afternoon.
The Friday stream starts at 10:30 BST and can be found on the Glasgow World website online at Glasgow Life – 2017 World Championships Friday Live Stream.
On Saturday BBC Scotland will once again stream the main arena for the entire day. Coverage will start at 10:00 BST for the Grade 1 MSR event and again at 13:15 for the Medley event, the main stream will also feature the Grade 2 final starting at 15:35, a rerun of the earlier Adult Drum Majors at 17:30 and the March Past starting at 18:30. The BBC stream and all details for Saturday can be found online at BBC Scotland – 2017 World Championships Saturday Live Stream
---
[wds id="6″]
---
I attended two book launches yesterday, the first for the new Argylls book of music and the second for Bill Livingstone's 'Preposterous – Tales to Follow' memoir. Both were very well run, the first by Major Gordon Rowan of the Army School of Piping with MC John Wilson giving expert historical background to the illustrated pieces.

These were played by four leading pipers Lorne Cousin, Alasdair Henderson,  Stuart Liddell, William McCallum and Angus MacColl. All have strong Argyll connections with fathers and grandfathers and uncles all having served in this renowned regiment. In the audience at the National Piping Centre were members of many families who also had had soldier sons who served. It made for a warm, perhaps poignant atmosphere at times.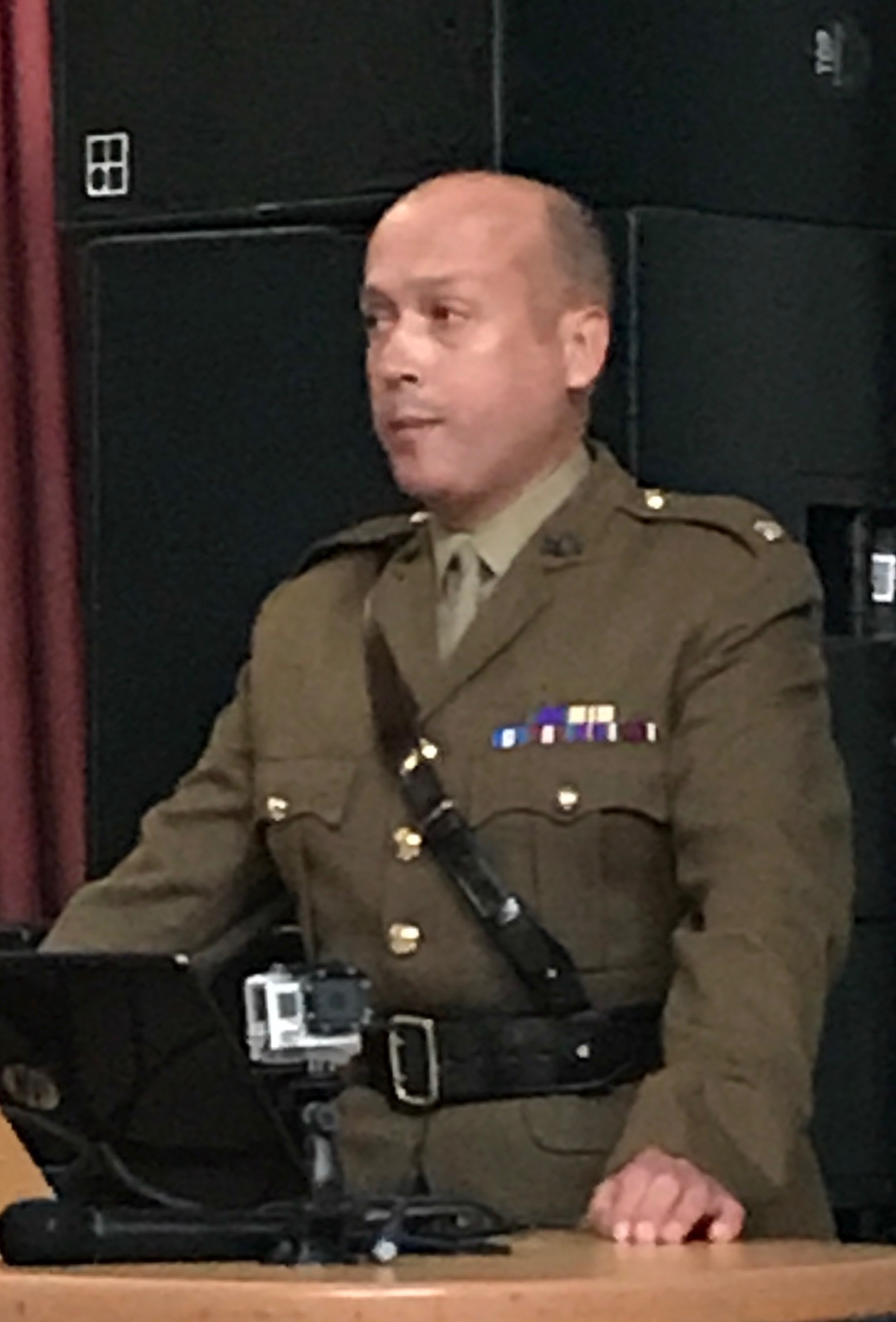 John Wilson told us that he had lost an uncle in North Africa during WW2 and then we heard the 6/8, the Battle of Longstop Hill, the very spot where he fell. It was that kind of day. John and Major Rowan paid tribute to the composers who supplied the music and also to the men who had spent three plus years poring over the hundreds of tunes submitted and then deciding which to leave out.
This time-consuming work was done with great expertise by P/M James Banks MBE, Walter Cowan, Jim Henderson and P/M Ian McLellan BEM. A sterling effort all round gents and the long queues of people waiting to buy copies at the end augured well for future sales.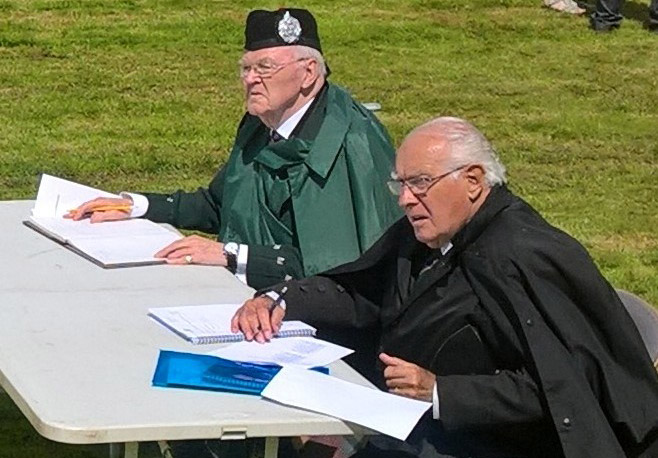 ---
During the interval between this and the next launch I was able to catch up with a number of people including Jim Butler the former instructor in schools in North Ayrshire. Jim was an art teacher in his earlier working life and here he was telling me about how he met Rommel's photographer during his student days. From one WW2 North Africa link to another in the space of an hour.
Bagmaker Jimmy Begg told me he was delighted with all the visitors to his new workshop out at Kirkintilloch north of Glasgow. He's had pipers in from all over the world in the past few days. Just shows, if you have something worth buying people will seek you out.
I bumped into my old Muirheads mucker and now professional reedmaker John Elliot. John is over helping the Hamilton band from Ontario with their set up for the Worlds. Swapped a few band tales which can't be repeated here. Good luck tomorrow John.
I heard too that Robert Turner, our former Leading Drummer, is not keeping too well. Robert has been over in New Zealand (near Auckland) for a number of years. Hope you are feeling better soon Rab. Livestream from the Green tomorrow will take you back I'm sure.
There was Neil Mulvie of the Highland Society of London handing over this year's Gold Medal to Argyllshire Gathering Piping Steward Torquil Telfer. Not worth much, but a piping life can be made or broken by that piece of silver gilt metal.
Last year's runner-up Sean McKeown, now P/M of the Toronto Police, is all set for this year's major solo competitions. Sean flies home after the Worlds for six days before heading back for the AG and the NM. He told me that a number of the Canadian pipers rent out accommodation in both Oban and Inverness for the duration. Head cook and bottle washer is Jamie 'Oliver' Troy who seems to be a dab hand at slicing onions. Go easy on the garlic Jamie.
---
[wds id="19″]
---
Time for the Livingstone launch and another packed crowd in the NPC auditorium. Bill (pictured with book, top) was eloquently introduced by MC Stuart Liddell and the author read a few entertaining passages before taking questions.
I congratulated him on recording for posterity notes from his piping and pipe band life. I suggested that others do the same and Bill concurred. I made the point that I had asked John Burgess to do just that, spieling into a dictaphone if necessary. Unfortunately John never got round to it and now he's gone and all his fund of lore is lost. Bill looked around the audience and spotted John Wilson, another man with a fund of not so preposterous tales, and urged him to get writing. Couldn't agree more. Come on John, out with the pen!
At the end there was another lengthy line of people buying the book and waiting for Bill's signature. I am sure 'Preposterous' will do very well. Reviews of both books will follow in due course.
---
Gail Laird of Ross & Cromarty Pipes and Drums School (RACPADS) has sent this: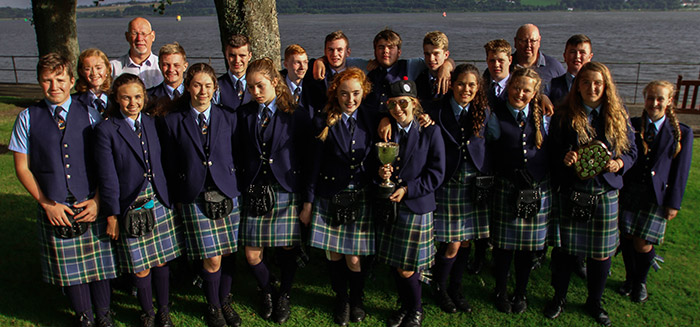 'Ross & Cromarty Pipes and Drums School competed at the Scottish Championships at Dumbarton on Saturday.  The band were very much looking forward to competing there following their success at the European Championships last month. Due to the transport costs alone to attend Championships in the Central Belt the band unfortunately aren't normally in a position to stay overnight which  makes it an extremely long day for the children and in the majority of cases this can be in excess of 20 hours.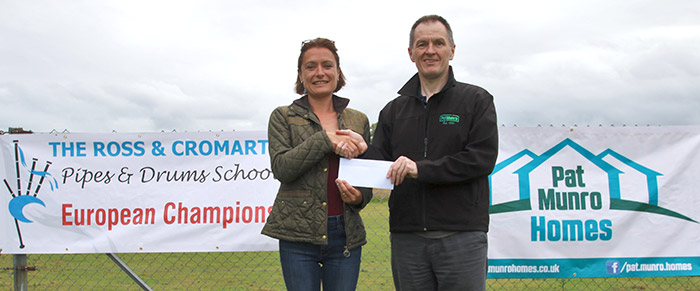 'The band were therefore delighted when local firm Pat Munro, Alness, offered to sponsor the band to cover the cost of the accommodation for attending this championship. Chairwoman Carrie Mackay said 'We can not thank Pat Munro's enough, this funding made  the day and experience much more enjoyable for the children' The band are delighted with their performance which turned out be another very successful day  with the Drum Corps being crowned Scottish Champions and the band receiving 4th place overall in the Novice Juvenile A Grade.
'Drum Sergeant John Weatherston couldn't be prouder of the drummers saying all their hard work has certainly paid off. The band are now very much looking forward to competing at the World Championships.'