The annual games were held in the picturesque Fife village of Ceres today with Ben Duncan emerging as Champion Piper though he tied on points with Ceol Mor winner Darach Urquhart. Conditions were blustery but with sunny periods throughout the afternoon. The above picture shows the village and field where these traditional games are held.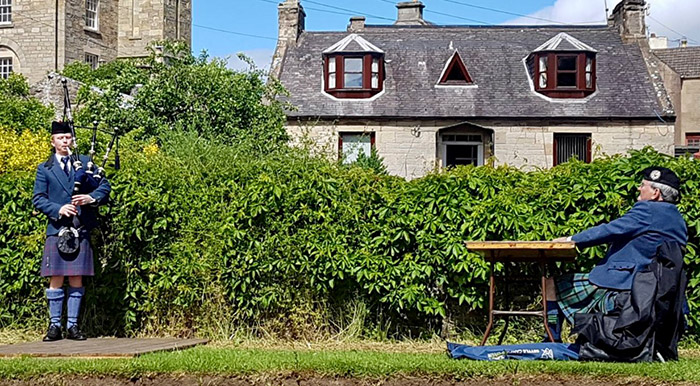 Piob
1 Darach Urquhart (pictured), Lament for Donald Duaghal MacKay
2 Brian Mulhearn, Lament for Mary Macleod
3 Ben Duncan
4 Craig Martin
March
1 Ben Duncan
2 Darach Urquhart
3 Caitlin MacDonald
4 Craig Martin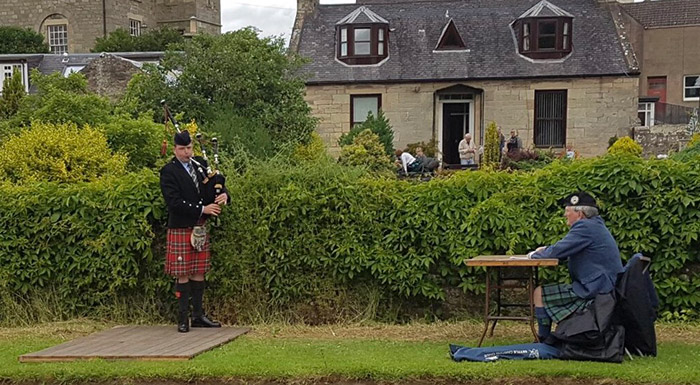 S&R
1 Ben Duncan
2 Darach Urquhart
3 Craig Martin
4 Glyn Morris
All competitions were judged by Jimmy Banks.
---
[wds id="6″]