Thanks to Andy McCartney for his kind comments the other day and also for the latest information on the activities of the South West Scotland Piping and Drumming Academy:
Weekend workshop – Abernethy Trust, Ringford, near Kirkcudbright from Friday evening 17th February until around tea time on Sunday 19th. Pupils stay over for the two nights, but day pupils will also be very welcome, and this workshop is for both pipers and drummers.
Summer School – as in past years will be held at SRUC Barony Campus from Sunday 9th July until Friday 14th. Once again the majority of pupils will be residential, but pupils attending daily will also be very welcome. The picture above shows tutor Walter Cowan and students at the 2016 summer school.
For further details of both of these please contact Andy McCartney on 07754 326746 or by e-mail to: andrewmccartney2@gmail.com
---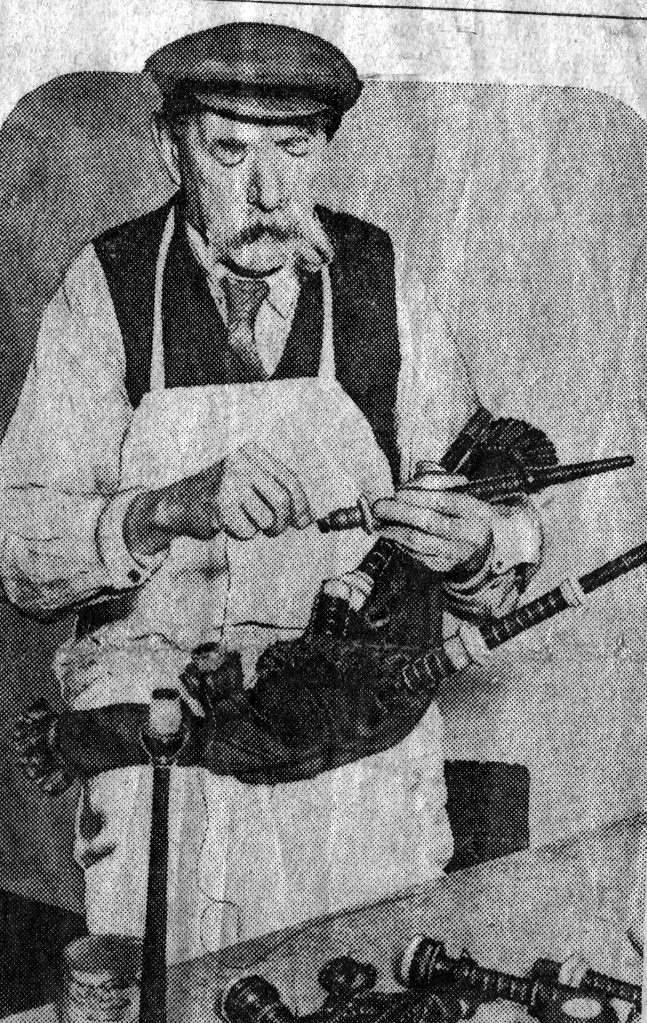 Two new letters today, the first from Jimmy McIntosh on the Thow Bagpipemakers articles and the second from drummer Andy Donaldson on Robert Turner. Read them here.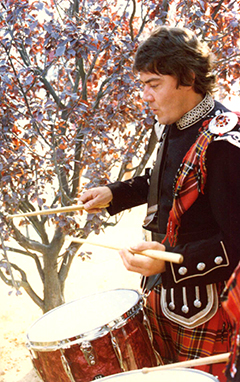 ---
Tom Johnstone of the Scottish Pipers' Association has announced the dates for the Association's first major competitions of 2017. Entry forms here. Tom writes: 'Our first meeting of 2017 will be on Friday 13th January. Thereafter our meetings are first Friday of each month at 7.30pm at the College of Piping. All welcome to play, listen or just chat.
Competition Dates 2017:
Adult Amateur and Veterans Contest – Saturday, 1st April 
Professional Contest – Saturday, 8th April
Juvenile Contest – Saturday, 9th September [Provisional]
Venue as above.  Look forward to seeing you all at the club nights and the contests.
---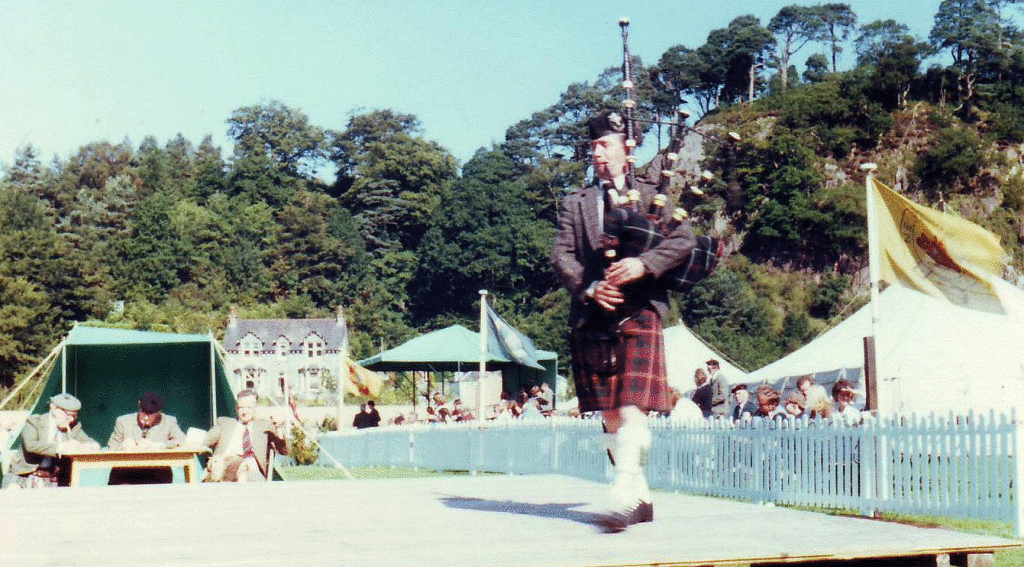 Mention of the SPA gives me an excuse to re-run their results from the 1980 professional contest as reported in the May 1980 'International Piper':
Piob: 1 P/M Iain Morrison, Black Donald's March 2 John Wilson, Old Men of the Shells 3 Andrew Wright, MacDougall's Gathering 4 Tom Speirs, Battle of Auldearn No2
Judges: P/M Donald MacLeod, P/M RG Hardie, Duncan Johnstone
Former Winners' MSR: 1 P/M Iain Morrison 2 Robert Wallace 3 Tom Speirs 4 Murray Henderson
Piob Class 2: 1 James Wilson, Flame of Wrath 2 Robert Wallace, Beloved Scotland 3 Ann Sinclair [now Ann Johnston] Lament for MacDonald of Kinlochmoidart No 1 4 Patricia Henderson, Glengarry's March
Judges: Shf. Sandy MacPherson, Joe Henderson, Angus J MacLellan[wds id="2″]
March: 1 P/M Iain Morrison 2 John Wilson 3 Leslie Watson 4 Ann Stewart [Ann Spalding]
S&R: 1 Robert Wallace 2 Dr Angus MacDonald 3 Ann Sinclair 4 John Wilson.
All ceol beag events judged by Donald MacLeod, RG Hardie and Duncan Johnstone.
Few points worth mentioning:
Three top lady pipers featured in the lists in what was in those days a high level competition. Women back then played just as well as they do today.
Part of the reason for the SPA contest's status at that time was the insistence of the committee on three-man benches, and benches of senior men.
Given the current nonsense over judges and pupils, could the hierarchy at the Solo Piping Judges Association consider the result in the senior piobaireachd anything other than a complete sham? After all Donald MacLeod was teaching, or had taught, those in the first three places had he not? Yes, I know they are all great players but that is not the point. Donald MacLeod, one of the greatest piping figures of the 20th century, should never have been on the bench, must run the current thinking. Much better some B-lister, no matter that he knew less than the competitors. And the ceol beag results are definitely a bit fishy. Though not a ceol beag pupil of his, that guy Wallace played in RG Hardie's band, didn't he? This is the sort of dark, suspicious, Orwellian universe we inhabit when we start all this pupil/teacher rubbish, for rubbish it most certainly is. Knowing the calibre and integrity of the judges involved all those years ago, no one in their right mind could consider that each and every one of the prizes awarded above was anything other than thoroughly deserved.