The above picture is of three doughty Scots Guards pipers (l to r) P/Sgt Jimmy Banks, Iain Wood and P/M Angus MacDonald. It looks as though the picture was taken in the early 1970; venue unknown. Jimmy and Angus are well known to everyone in the piping world but I would be grateful for more on Iain Wood who I'm afraid I don't know.
---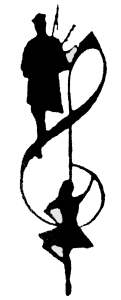 Reminder: entries for the Highlands & Islands Festival the first weekend in May close in two days (March 14)! If you intend playing get your entry (and tunes)  in right away as it is unlikely the festival will be accepting latecomers. Follow the link for an entry form which should be scanned and emailed back once filled in.
---
Barbara and Hubert from Austria have asked for a pipe tune from the film 'Dances with Wolves'. If any reader can help please pass on and I'll do the same.
---
Those entering for the Silver Medal competitions at Oban and Inverness might like to know that lesson recordings of all eight tunes are available for easy download from the Piping Press Shop.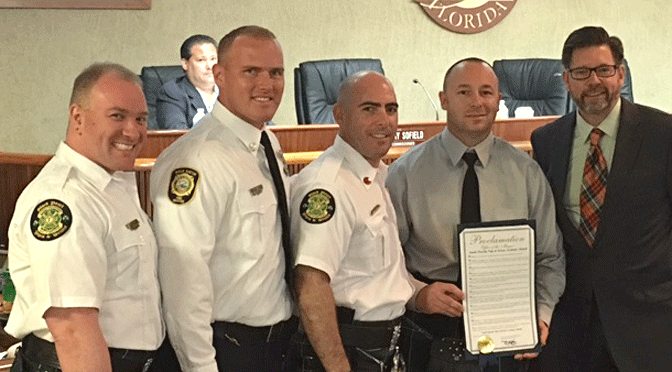 Hearty congratulations to the organising team at the South Florida Pipe & Drum Academy for their recent recognition from the mayor of Sunrise City, Michael Ryan. All the hard work is paying off, not only with this sort of honour but also in the gradual improvement in standards.
---
Sorry to hear of the passing of Janet, wife of former RSPBA Adjudicator Malcolm MacKenzie, Bearsden, Glasgow. Condolences to Malcolm and his family at this time.
---

The Scottish Schools Pipe Band Championship is this Sunday (March 13) at Broughton High School, Edinburgh so get along and support the kids and their bands if you can. This contest is growing every year with hundreds of enthusiastic children taking part. Click here for playing times and tunes and other info.
---
[polldaddy poll=9339337]
---
Results from last weekend's Sandy Mallon contest in South Africa have now been posted.
---
The next round in the SPA KO is at the College of Piping tomorrow evening when Angus MacColl takes on the holder John Patrick. 7pm; pay at door; full bar.