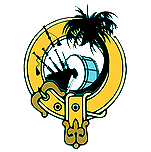 South Florida Pipe and Drum Academy has received an official recognition from the City of Sunrise, a city close to the school's venue in Boca Raton.
City of Sunrise Mayor, Mike Ryan, who was a student at the school and who won the Most Promising Chanter Student award, has issued the following statement: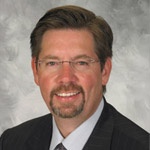 'As Mayor of the City of Sunrise, I want to thank you for developing an Academy dedicated to piping and drumming in South Florida.   We have a community which appreciates the diversity of cultures and the arts.  The vision to create an Academy clearly recognized the strong interest in piping and drums in South Florida.
'While I did not participate last year, from the anecdotal discussions I heard, the growth of the Academy, not just in numbers of participants but in the quality of play and education, is a credit to the visionaries and those who have worked  so hard to make the Academy a reality, as well as a teaching philosophy based upon nurturing development at all levels through tried and true methods.
'I also want to thank you for allowing me to participate.  It was truly a wonderful experience – not just on the chanter.   I was able to improve my knowledge and understanding of what pipers are actually doing when they are piping, develop an appreciation for what it takes to play the pipes and drums, build new friendships, be introduced to the historical underpinnings of piping and drumming and hopeful set a course that will carry forward for many years to come.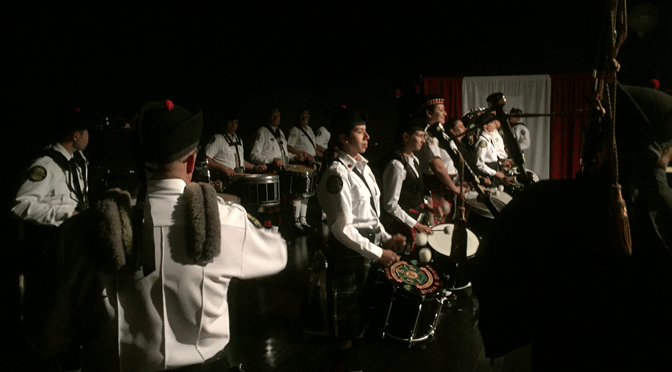 'Because I believe this Academy deserves recognition for supporting the development of quality piping and drumming in South Florida, as well as diversifying our cultural arts community, I would like to invite the South Florida Pipe and Drum Academy to the City of Sunrise City Commission to receive a proclamation declaring 'South Florida Pipe and Drum Academy Day'.   I recognize that the instructors will be unable able to attend due to the travel, distance and timing.  However, the Academy is well represented in South Florida to accept the proclamation.
'Our next City Commission meeting is March 8, 2016.   Our meetings start at 5 PM EST.  The recognition part of the meeting is before all other City Commission agenda items.   Also, the meetings are streamed live (and archived) so that proclamation could later be posted and delivered to your constituents.
'Going forward, if the City of Sunrise can assist in supporting the development of this Academy, please do not hesitate to contact me directly.  We have terrific facilities and are well located in South Florida. I look forward to working with you and your team.'
Principal of the Academy is PP Editor Robert Wallace. He said: 'We are delighted that Mayor Ryan has chosen to recognise the Academy in this way. The instructors work extremely hard to deliver the very best in pipe and drum education and it is very gratifying to have this hard work acknowledged. On their behalf I would like to offer grateful thanks to the mayor.'
The 2016 SFPDA ended on Sunday. The picture up top is of students and instructors outside the facility in Boca Raton.
In addition to Mayor Ryan's award the Most Promising Piper honour went to John Flynn. John received an engraved blackwood practice chanter courtesy McCallum Bagpipes. Receiving a set of drumsticks for being Most Promising Drummer was Susan Romano. Most Promising Tenor/Bass went to Natalie Feldstein.
Other sponsors of the Academy were Wm Sinclair, Pipe Dreams, D Naill & Co, RT Shepherd and G1 Reeds.