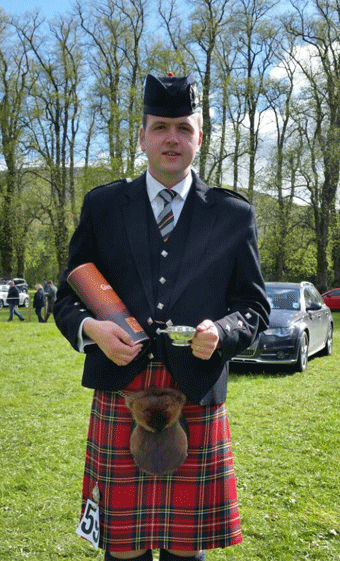 The Army's Ben Duncan picked up three first prizes at a cold and breezy Blair Atholl Games. Ben place first in the B Piobaireachd with the Lament for MacSwan of Roaig and first in the open MSR and H&J, thus continuing on the early season promise he showed at the Highlands & Islands Festival in Oban earlier in the month.
A decent sized crowd were entertained by the band of the Atholl Highlanders led by P/M Ian Duncan (top) and looking and sounding immaculate as always.
The Scottish games season is now well underway and we congratulate all the pipers who turned out to support this important gathering, but in particular Champion Piper Ben Duncan.
---
[wds id="10″]