SFU lead drummer Reid Maxwell is to be honoured for his work as a performer and teacher in his home province. Band and BC Pipers President Rob MacNeil has sent this: 'It has been announced by British Columbia Premier Christy Clark and Keith Mitchell, chair of the British Columbia Achievement Foundation, that Reid Maxwell, Lead Drummer of the Simon Fraser University Pipe Band and Director and Life Member of the BC Pipers' Association, has been named as a recipient of the British Columbia Community Achievement Awards for 2015.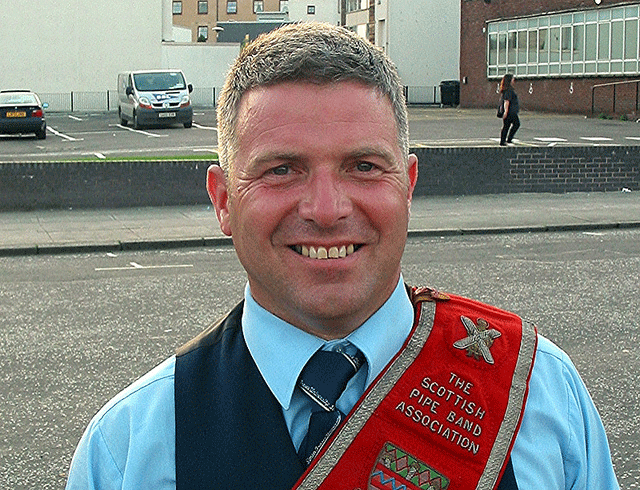 'The award recognizes and celebrates the spirit, imagination, dedication, and outstanding contributions of British Columbians to their communities. Reid is being honoured for his contributions as a teacher, adjudicator and mentor and for making BC and SFU a centre of excellence in pipe band drumming. Reid will receive his award with the other recipients at a formal presentation ceremony at Government House in Victoria on April 24.'
Listen to Reid and the band in fine form at Victoria Games last year here. Maybe John MacKenzie's Fancy in this guise will grow on me.
The band is doing great work with its fundraising following the illness of piper Andrew Bonar. Andrew is currently on a break with his family and he starts his next treatment phase next week. Rob reports that the response to their charity concert, ceilidh  and fundraising campaign has been overwhelming with Reid, Terry and Jack Lee having their hair shaved in the 'Balding For Boney' campaign. 'The March 28 Mini-Concert and Ceilidh will certainly be an inspirational and emotional evening for all involved,' he added.
A few weeks ago in these pages we urged everyone to show solidarity with Andrew by getting their tickets early for the SFU's concert in Glasgow during Worlds Week and this has led to a significant spike in sales according to the organisers Glasgow Skye Association Pipe Band. Let's keep it going for Andrew. Click the ad below:[wds id="4″]
---
Euan MacCrimmon has sent this reminder re Inverness Piping Society recitals at Tulloch Castle, Dingwall: 'Just another note to let you know of our next two Inverness Piping Society recitals in the Great Hall of historic Tulloch Castle, Dingwall. Douglas Murray – Friday 27th March and Glenn Brown – Friday 17th April. '
These are two of Scotland's top pipers (in Glenn's case Canada's as well) so don't miss the opportunity to hear them if you can.
---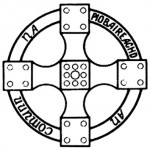 Piobaireachd Society Conference kicks off this morning at the Birnam Hotel, Perthshire, so stay tuned for reports and pictures. Schedule is:
1 Highland Piping from 1775 to 1850; a period of change, by Keith Sanger.
2 Discussion on modern Piobaireachd, an audio-visual presentation, by Allan Hamilton.
3 A look at some new books, by Robert Wallace.
4 Donald MacPherson – Master Musician, by John Shone; musical examples by Iain Speirs.
Dinner followed by Ceilidh
Sunday
1 Tunes from Book 16, Piobaireachd Society's 2nd Series, by Alan Forbes; musical illustrations by Andrew Wright, John Frater and Bill Wotherspoon
2 AGM
---
Nicholas Taitz, secretary of the Scottish Piping Society of the Witwatersrand in South Africa has sent this:  'We had a great school with Chris Terry last weekend – we are having them four times a year to try to keep the big music going and get new tunes on the boards. What a fine exponent of piob!'
Nicholas included a recording of Chris [pictured at top, last year] playing the Bells of Perth at Oban back in the 70s and he (Chris) has kindly agreed to it being broadcast.
Nicholas adds: 'You can hear the fine tone, and how it holds – the man had the ability to produce some pipe!  Cane drone reeds of course, sheep bag.'  
Chris plays the tune as I had it from RG Hardie with the cut down to low G from E at the start. Perhaps that counted against him on this occasion – he confirms no prize. Well you played a fine tune Chris if that is any consolation.
---
D Naill solo blackwood chanter
---
Season's getting closer. Don't forget you get all the pipe band dates from the last edition of Pipe Band magazine (and the next) available as  a free download from the RSPBA. Solo dates are all on the Guide to the Games courtesy the Scottish Highland Games Association