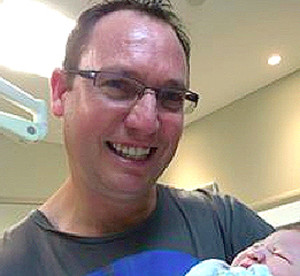 Congratulations to top pipers Craig Sked and wife Fiona on the birth of their daughter Maggie Heather who was born at 20.06 on the 21st of January in Melbourne. As you can see mother and baby are doing well and dad doesn't look too bad either! Check out the baby's fingers – a piper or what?
---
President Dr Jack Taylor has announced changes to the line up for this year's Piobaireachd Society Conference to be held at the Birnam Hotel, Perthshire, March 21 & 22.  Dr Taylor: 'There is a change to the PS conference programme – Keith Sanger is now giving a paper 'Highland piping from 1775 to 1850; A period of change'.  This will replace Roderick Cannon's talk on the Gesto Canntaireachd. I can also confirm as well that Iain Speirs will be playing the musical illustrations to John Shone's talk about Donald MacPherson.'
This last is sure to be one of the highlights of the conference. Iain Speirs is one of the most respected piobaireachd players currently competing and his record of top awards in the recent past surpasses most. It includes wins at the Inverness Clasp, the Oban Senior Piobaireachd, the Uist & Barra, the Glenfiddich and the Silver Chanter. As a former student of the late Donald MacPherson, it is fitting that he should be asked to do the musical illustrations for Mr Shone's paper. Here is a sample of Iain's superb playing. It is part of his Gold Medal winning tune 'Lady Margaret MacDonald's Salute' from the 2007 Northern Meeting:
Attendance at the conference is open to all whether a member or not. It is a very sociable weekend where everyone is made most welcome. In addition to the above, papers will be delivered on the following: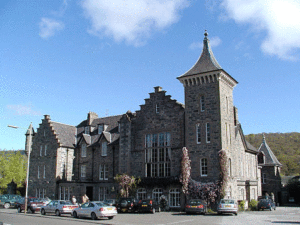 A Look at Some Books – Robert Wallace
The Society's Vice-President will cast his eye over recent, and not so recent books on ceol mor, including 'General Principles of Piobaireachd' by Andrew Wright, and Jimmy McIntosh's forthcoming work 'Piobaireachd in the Balmoral Tradition'.
Tunes from Book 16 – Music Committee
The Society's Music Committee has been hard at work for a few years selecting and editing tunes for the latest in the celebrated PS series. Attendees will learn at first hand of some choice tunes and settings that have been included and hear excerpts played.
Discussion on Modern Piobaireachd – Allan Hamilton
Allan's 'Pipers' Persuasion' videos shown last year were very well received by conference goers and he returns this year with footage of a number of noted individuals who have something to say on the matter of modern piobaireachd. This topic has been given some added  focus given the recent decision by the Scottish Piping Society of London to set these tunes for the Bratach Gorm.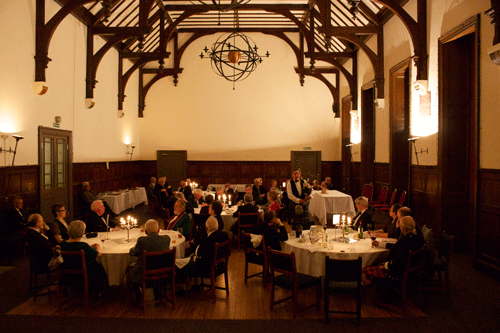 To attend the conference simply go to the Society website where you can pay by PayPal. Otherwise please forward a cheque to the Hon Treasurer Walter Gray, 'Pinewood', Ancaster Road, Crieff, PH7 4AL Prices are very reasonable. Availability of rooms is on a first come first served basis.
Day rate (including coffee/lunch/tea) £30.00
Day rate including dinner/ceilidh £58.00
All inclusive room rate single occupancy £160.00 (two nights)
All inclusive room rate shared 2 persons £130.00
---
A reminder that Douglas Elmslie's funeral is tomorrow morning at 9am, repeat 9am, at Daldowie Crematorium in Glasgow. His lifelong friend Gordon Ferguson has left a heartfelt message here.
---
Added today to the world's most popular piping web magazine is a feature on the National Library of Scotland. Read it here and check out the excellent video of J&R Glen.[wds id="3″]