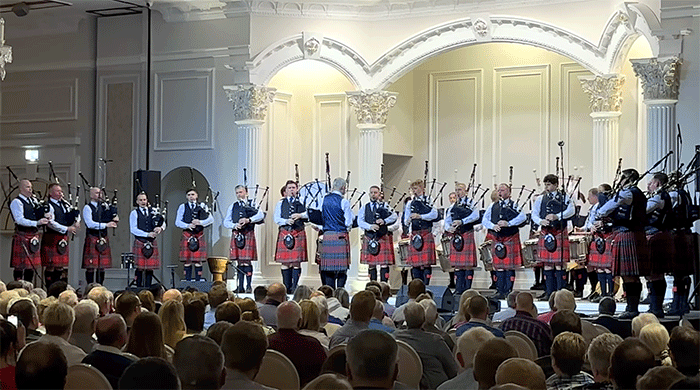 On Friday April 28th the eagerly awaited Frank Andrews Tribute Concert took place at the Tullyglass Hotel in Ballymena. There was an attendance of 600 and it was an outstanding success.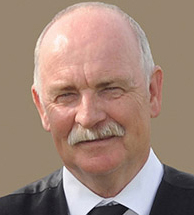 I have attended the majority of the big pipe band concerts over the years, at the County Hall or the Waterfront Hall, and I would venture to say that this was amongst the absolute best.
The star act was obviously the Field Marshal Montgomery Pipe Band (pictured on stage above), and they did not disappoint as evidenced by the videos that are available on YouTube, although being present and hearing them live was an immense pleasure.
This was of course a concert to pay tribute to the late Frank Andrews who made an indelible mark on the Northern Ireland pipe band scene over a period of some 50 years, not least as FMM sound man over many years.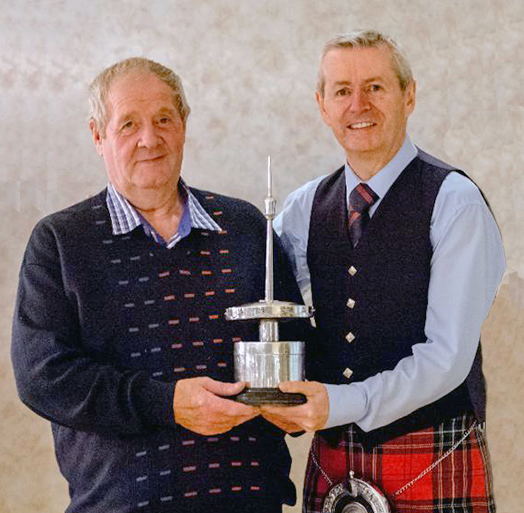 This concert was indeed a fitting tribute to Frank; without a doubt it did not fall short in any respect.
Things got underway with a most enjoyable performance from McNeillstown Pipe Band playing the style of melodic tunes which epitomised Frank's long membership of the band. Pipe Major Darren Frew spoke eloquently and affectionately about Frank and the playing of 'In Christ Alone', sung by Avril Wainwright and the audience, emphasised his great faith.
This faith was further highlighted in several performances by the specially organised Frank Andrew's Tribute Choir and later by the minister of his church, 1st Portglenone Presbyterian, the Rev. Baxter.

Other performances on the night included the Allen School of Dance, a superb solo set from James Frazer, a scintillating drum duet from Gareth McLees and Kerr McQuillan, the new leading drummers of Field Marshal and Boghall & Bathgate Caledonia respectively.
A trio of former Field Marshal Montgomery players, Scott Drummond, Scott Wallace, and Emmett Conway, now with Shotts & Dykehead Caledonia, played a very enjoyable set of 'FMM' tunes.
Linking everything together in a very professional manner was Mark Wilson who through numerous interviews gave the audience a real insight into Frank the family man, the church man, and the musician within the world of pipe bands and the gospel scene.
Many congratulations to the team that put this wonderful tribute concert together. You succeeded in every respect and honoured a legend of our pipe band scene – the late Pipe Major Frank Andrews.
---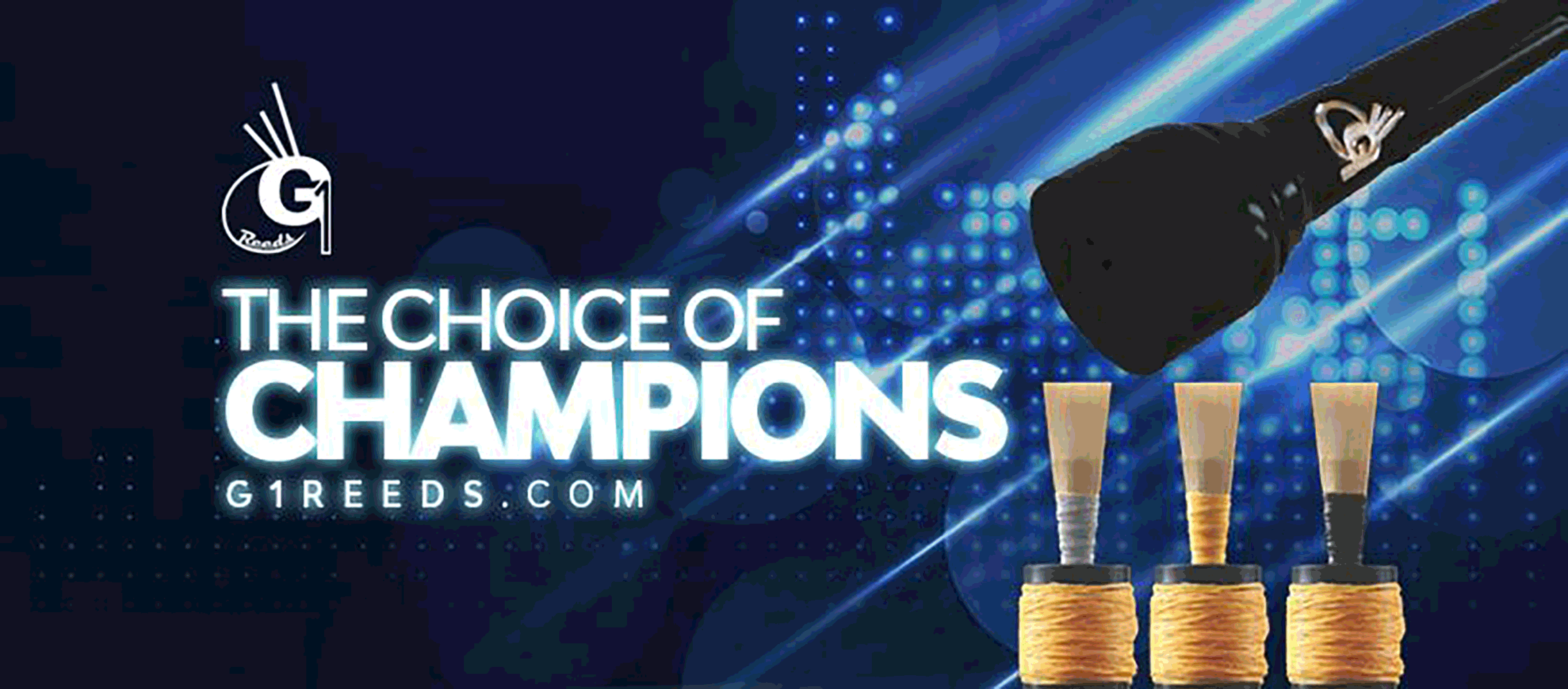 RGH-Heritage-pipingpress-800×300
MacRaeBanner '19

Ayrshire Bagpipes Nov 2020
Selcraft-UK—Piping-Press—Advert
2023_BalmoralClassic_Ad_PipingPres_Rv
---
May 'The Force' be with you.
The recent Ballymoney Tattoo saw the launch of 'The Force', a champion drum majors display team all trained by the former Adult World Champion Paula Monaghan (née Braiden) which is offering its services to events such as tattoos, celtic music festivals or corporate / social events. This is really a formalising of the services that Paula has been offering for some time, but it has now been branded as 'The Force'. www.instagfram.com/the force.events.
Kids with Cancer Charity
The pipe band community should be very proud of itself following the announcement that the sixth annual Kids with Cancer Charity Concert, held in the Royal Hotel, Cookstown on March 4th, raised the magnificent sum of £11,200, bringing the total raised over the six years to £60,000.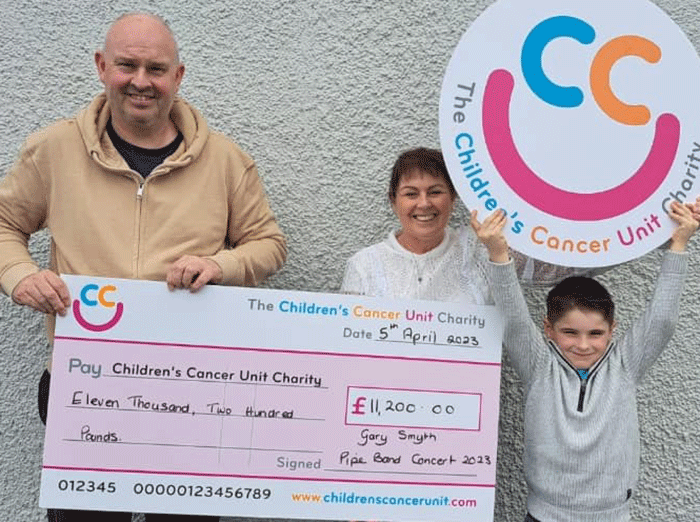 On the night, organiser Gary Smith thanked everyone involved including Fred Morrison, Stuart Liddell, Steven McWhirter, Inveraray Pipe Band, William Glenholmes, Gareth McLees and many others.
Whilst this may be a Northern Ireland based operation, it is essential to stress the contributions made by people across the British Isles who give their time, travel at their own expense and donate merchandise to this very worthy cause.
RSPBANI College
I was delighted to receive communication from P/M Winston Pollock, RSPBANI College Committee Chairman, regarding this year's examinations. He expressed his satisfaction at the encouraging entry.
The children all appeared well prepared and focused for their RSPBA/SQA piping and drumming exams held in Cookstown Primary School. Winston wrote: 'Full marks to the Principal, Mark Faloon, and his staff for the superb arrangements on the day. Lest I forget, a wee word for the Assessors who were diligent and courteous as they carried out their duties.'
The RSPBANI College operates in five Centres, Cookstown, Banbridge, Enniskillen, Londonderry and Broughshane, and this was the first winter of teaching since the covid interruption. It was heart-warming to see 46 young people from across the Province enrol in October 2022.
D/M Joe McCready
I am sure that many in the pipe band community will recall Drum Major Joe McCready a respected competitor and RSPBA Adjudicator who sadly passed away recently. It was during service in the Irish Guards that he developed the expertise in marching and discipline which enabled him to become a prominent and successful competitor during the 1970s winning numerous titles.
He played an important part in the development of drum majoring here in Northern Ireland and specifically through his tuition of his son Jeffrey who won multiple RSPBA and NI Branch titles in all grades including four Adult World Championships in 1983, 1986, 1989, 1990 before following his father as a RSPBA Adjudicator.
Joe had been a member of the RSPBA Adjudicators panel for many years judging at both home and nationally. Predeceased by his wife Freda, Joe is survived by his children Jeffrey, Hilary and Alistair to whom we convey our condolences at this sad time. I am grateful to Mervyn Herron MBE for assisting me with this short tribute.
---