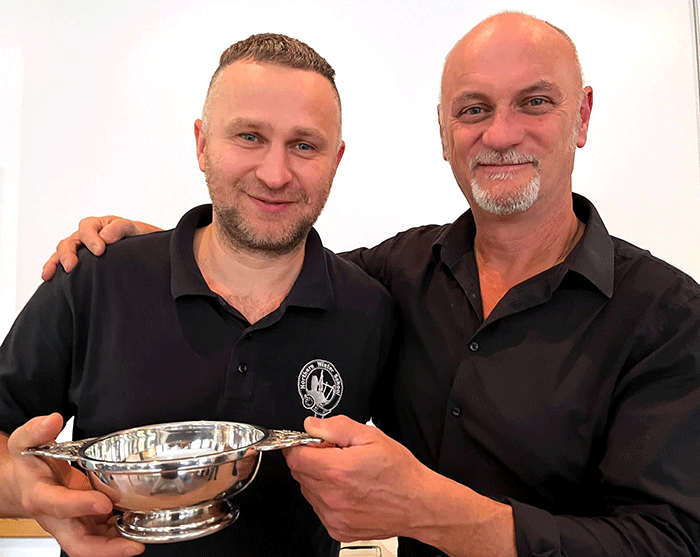 Another Northern Winter School at Loheide, Germany, drew to a close last night. There were more than 70 students for piping and drumming. At the conclusion each was presented with an assessment certificate based on their knowledge and ability.
Among them was Bogdan a Ukrainian refugee. A good piper, he learned a four-part strathspey, an alien musical format to him, in less than a week, and was able to play the tune error free on the pipes. This, and a general determination to succeed, earned him the accolade of most improved piper at the 2022 NWS.
He is pictured above receiving his trophy from NWS Principal Ronnie Bromhead (r). Ronnie expressed his gratitude to RSPBA adjudicator Jim Semple, a former instructor at the NWS, who kindly sponsored the award and provided the engraved silver quaich.
The Ukrainian war is affecting piping. Firstly there's Bogdan, and second the fact that people in Germany are being encouraged to ration power. At the hostel where we were based we had to keep lighting to a minimum and the showers were not warm – though not cold enough to induce instructor Barry Donaldson to take a dip in the nearby river.
Readers may remember his plunge into the Minch circa 2012 when we were at the College of Piping's Highland School in Achiltibuie. The hydro board cut the power to the chalet where we were sharing and Barry preferred the briny to cold tap water.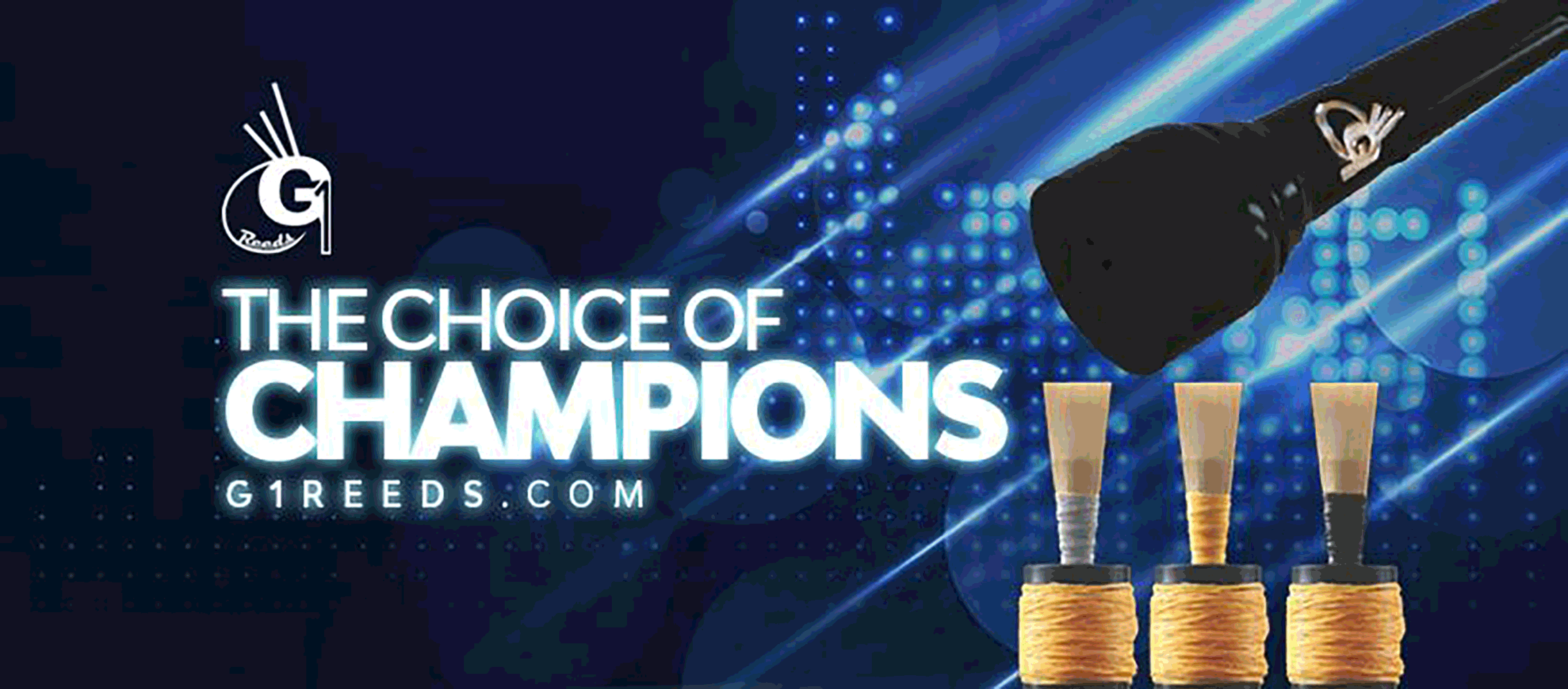 RGH-Heritage-pipingpress-800×300
MacRaeBanner '19

Ayrshire Bagpipes Nov 2020
Selcraft-UK—Piping-Press—Advert
2024_WW_Ad_PipingPress_Ani
---
Worlds History
I enjoyed Alistair Aitken's Worlds history pieces. Apart from recording the achievement of some pretty remarkable musicians and their bands, it showed what a fragile business pipe banding is.
No Bowhill, no Dysart (hardly a band in Fife NWS instructor Brian Lamont was telling me), no 277, no Clan McRae no Muirheads, no Edinburgh Police. Are Vic Police still competing? Do Strathclyde Police really exist any more?
The only civvy band to stay the course at the top of the G1 pile since the formation of the RSPBA are Shotts, so a hearty well-done to the lads from the murky moorland.
One last thought, might it not be an idea to list the Worlds-winning drum corps and their leading tips too? If anyone has such a list please forward it to me.
---
Electronic Pipes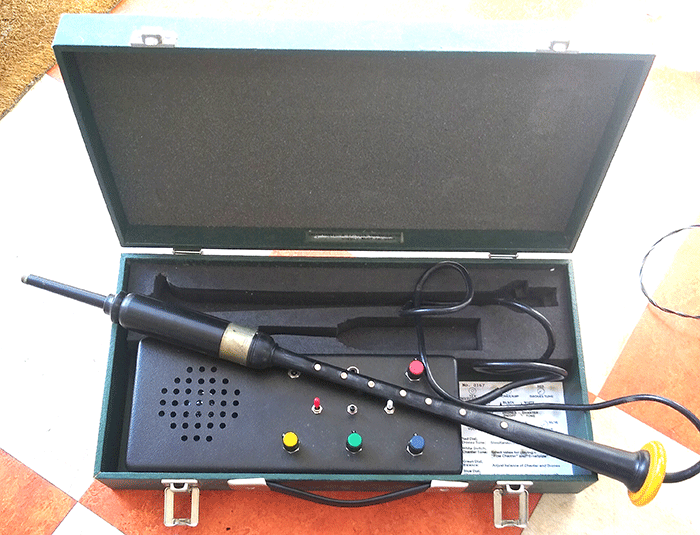 Well known piper Dr Peter McCalister: 'I was given a set of Niall electronic pipes to look at after an old piper died recently.
'They are somewhat 'vintage' but work well. The only problem might be an occasional loose control button – but they all work. Photo above. I don't think Naill make these now.'
'The family were not after cash and in fact just wanted them to go to a good home. I would be prepared to simply post them to any interested party, first come first served, if they will reimburse me the postage.' Contact Peter peter.mccalister@doctors.org.uk




---
Michael Egan
Billy Campbell: 'I am trying to make contact with Michael Egan who, I understand, may be an official with the Northern Ireland Piper of the Year. (See your article with photo at: https://pipingpress.com/2018/10/16/northern-ireland-piper-of-the-year-results/)
'Mick and I were members of the same Officer Cadet Class in the Irish Defence Forces and the class is organising a 50th reunion next year. However, I have been unable to make contact with Mick at the mobile number or email address I have for him, and which may now be out of date.
'I would be grateful if you could provide me with any details you might have that would allow me to make contact with Mick.' Billy's email: campbellbilly3@gmail.com
---
Pipers' Persuasion
Paul Eschenburg: 'Do you have an email for Allan Hamilton? His web site 'contact' does not work on my iPhone or Apple computer…will not type in the name and email box.
'I thought it was wonderful for Allan to link to the 'remastered' interview with Andrew Wright. I didn't know Andrew other than by his reputation and his piobaireachd book and this interview, one of my favourite interviews.
'Anyway, I wanted to tell him that he has saved Andrew's memory for all times…how lucky we are to have these interviews.'
Paul's email: binneas@comcast.net
---
SPA
Melissa Jeffrey, Secretary: 'Our next club night is tonight, Friday 4th November, at NPC McPhater Street from 7pm – 9pm.
'Our annual Veterans Contest will be held at our December Club Night, Friday 2nd December, at NPC McPhater Street. Please find details in the attached entry form. All are welcome to play, listen or just chat at our monthly 'Club Nights'.