Tickets are now on sale for the Worlds and already there has been a frisson of discontent regarding spectator prices. One reader has written:
'I have noticed that tickets for the Worlds have just gone on sale on the Tickets (theworlds.co.uk)
'I am a little shocked at the various add-ons to the face value of the ticket, thus….
A 12% booking fee will be added to all tickets
A £1 environmental levy for Glasgow City Council will be added
An online booking fee of £1.50 or £1.75 for a telephone booking
For posting out of tickets, a £1 fee will be charged
'For an advance booking for a single weekend ticket costing £20, an additional sum of around £6 will be applied for these abstract/unnecessary reasons. At a time of a cost of living crisis, I am sure that I will not be the only person concerned about these 'extra' charges.'
I think that is fair comment. I think the crowd might suffer as a result. The Europeans in Inverness had a very healthy crowd, delighted no doubt to hear live pipe bands again, but they were charged a reasonable £15 (£10 concessions) for entry. The Scottish at Dumbarton are free as were the British at Gourock.
Is there time to have a look at this? I fear many will simply stay at home (particularly if the weather is not promising) and watch free on livestream.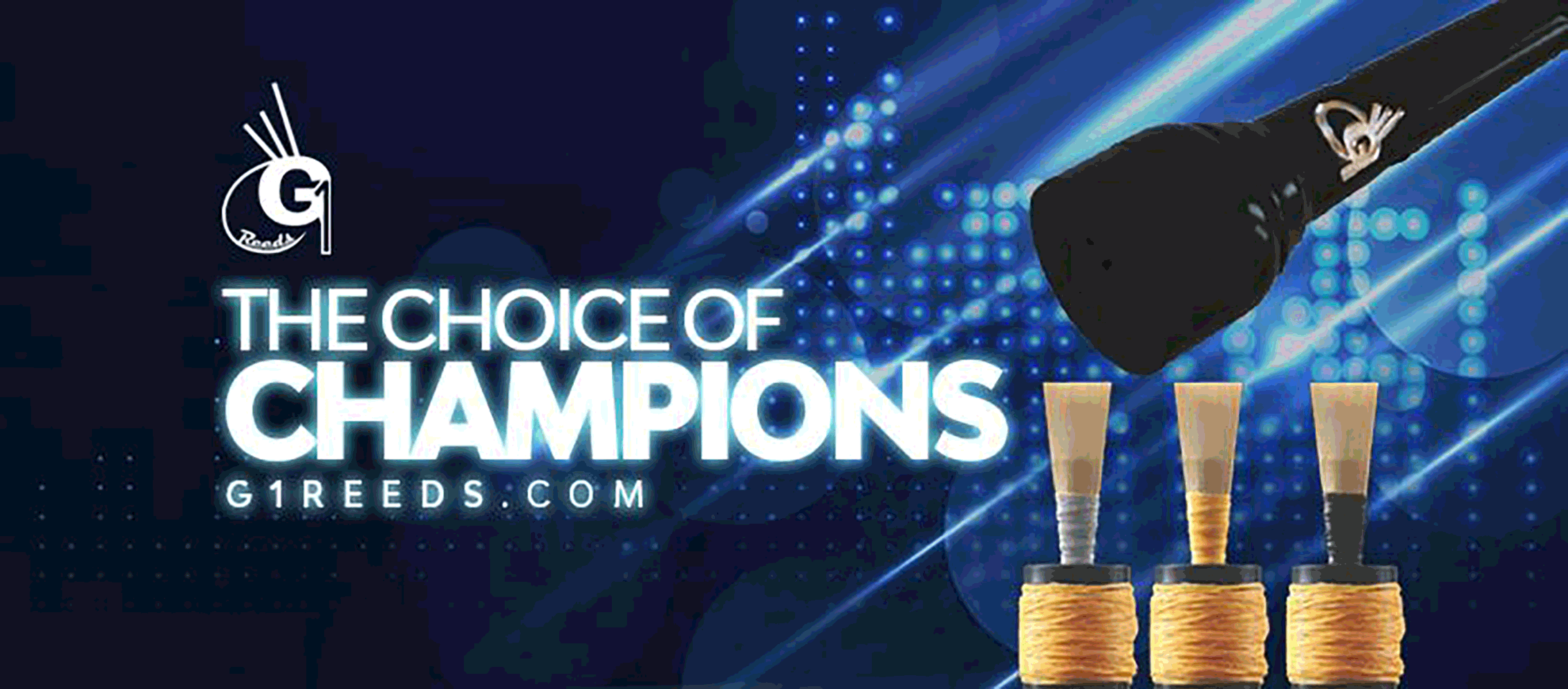 RGH-Heritage-pipingpress-800×300
MacRaeBanner '19

Ayrshire Bagpipes Nov 2020
Selcraft-UK—Piping-Press—Advert
2024_WW_Ad_PipingPress_Ani
---
SPA
Logan Tannock, Scottish Pipers' President: 'Could you please mention that we have had to cancel the club night on Friday 1st of July. We have had an email from the NPC to say that due to staff shortages they will be closing at 17.00 that night.'
---
PS Summer School
I am writing this from the splendidly equipped Sabhal Mòr Ostaig campus in Sleat, Skye, where the first ever Piobaireachd Society Summer School is underway.
We have 14 students, from Australia, Canada, the US and UK, and staff at the college have made us very welcome. In addition to the teaching from myself and Dr Jack Taylor, we plan a trip over to Raasay to see the remains of John MacKay's house.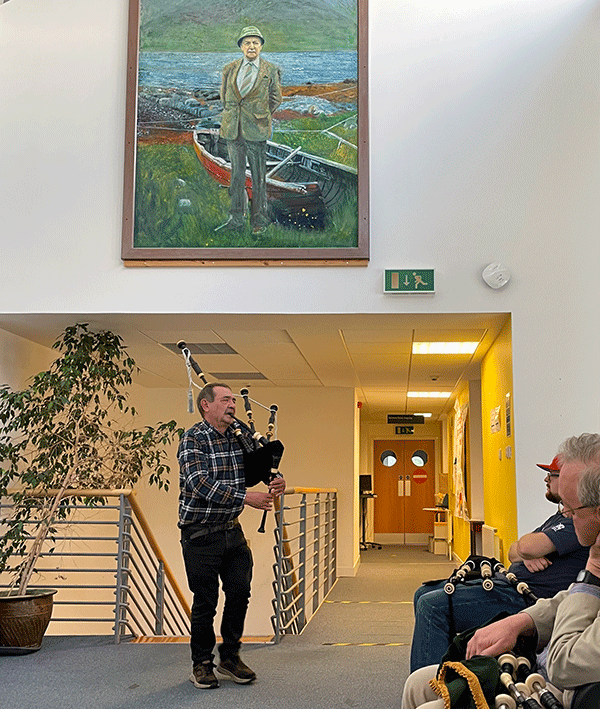 Other courses running at the same time as the ceòl mòr are Gaelic language and accordion with Fergie MacDonald. The Acharacle oracle has just received a well earned MBE from HM The Queen …. and a new knee from the NHS. Fergie is hosting a ceilidh on the final night which will be a welcome break from the hard graft at urlar, suibhal and crunluath a mach.
---
Junior Festival of Piping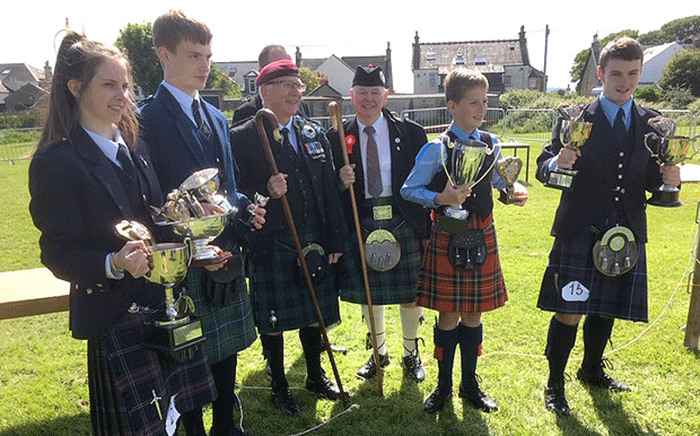 Gerard McClumpha: 'I am the Event Co-Ordinator of the Festival of Juvenile Solo Piping Competition held annually in Ayrshire. This year will the 20th Anniversary year of the death of our co-founder Mr Colin McCallum, and to mark this present milestone we are hoping to have a 'Champion of Champions' competition, bringing back our previous Junior & Senior Champions to compete.
'Would it be possible for you to publish our list, (below) and ask anyone on it to get in touch with us, if they are still playing and willing to return for one last event? Here is the email: fofjsp2003@hotmail.com
'We are still awaiting formal confirmation from our Local Council about our application for the hire of the hall – but we are hopeful it will come through.' The list:
Year Junior Champion Senior Champion
2012 Joshua Townsley Christopher Gray
2013 Donald C Stewart Scott Barrie
2014 Harry McLachlan Harry Richards
2015 Robbie MacIsaac John Campbell
2016 Brodie Watson-Massey Harry McLachlan
2017 Ross Conner Luke Shearer
2018 Luke Kennedy Ross Conner
2019 Jack McGowan Cameron May
---
Luss Games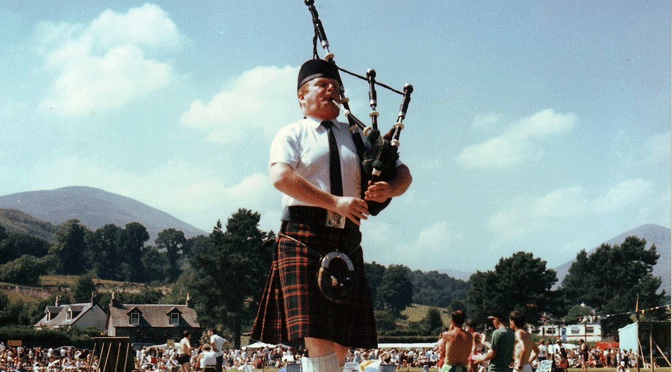 Judges for Saturday's (July 2) Luss Games on the banks of Loch Lomond have been confirmed as myself, P/M Ian McLellan, Ronnie MacShannon and Willie Morrison. Piobaireachd and light music. There is also a CLASP amateur contest being held on the day.
---