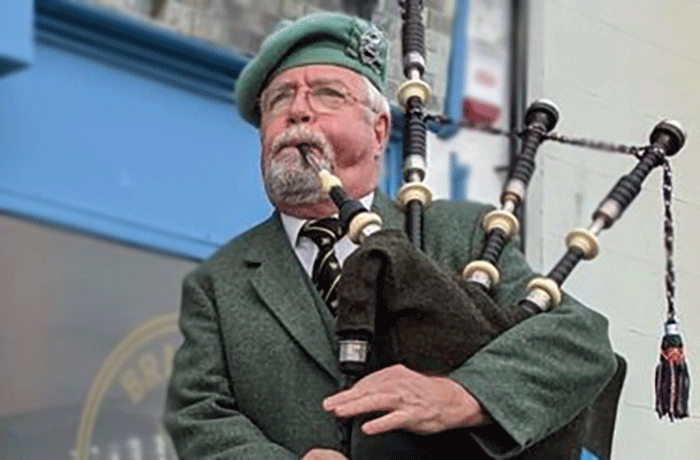 Piper Brian Mulhearn is claiming he has technically been barred from taking part in next month's Duncan Johnstone Memorial competition on grounds of his age.
Brian (69) is pictured above. He says he only wants to enter the Piobaireachd section. The Duncan Johnstone has a rule that all competitors must play in the Jig events too.
This rule was instituted several years ago to ensure pipers stuck around for the prizegiving at the end of proceedings rather than go home early as had become the habit.
But Brian, the founder of the Ayrshire Bagpipe Company, says: 'Who wants to listen to an old age pensioner struggling through jigs? I think I can still knock out a good piobaireachd so why can't I just enter that and save everyone's ears?
'It's just not good enough. To me this is straightforward age discrimination. Jigs are not for someone of my age and I should simply be allowed to play in the piobaireachd.'
Brian has contacted the joint promoters, the Competing Pipers' Association and the National Piping Centre, to see if there can be a change in the rules but so far has had no luck.
'Each event costs £10 to enter, a wasted £10 if I enter the Jigs,' says Brian. 'What's worse, you have to play two tunes, one by Duncan and one of your own choice. I've no chance of getting through that.
'The objects of the CPA are to promote and encourage piping and improve the status of competing pipers. Nowhere does it say exclude pipers from various events.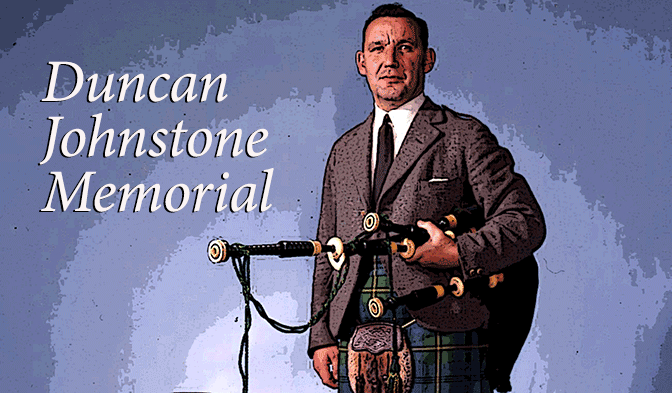 'I didn't know Duncan Johnstone well, but well enough to know that he would not want old men embarrassing themselves by playing his jigs badly and having to pay £10 for the privilege.
'I still want to play in the 'C' Piobaireachd competition where I feel that on a good day I could be competitive.'
Derek Midgley, US-based President of the CPA, has suggested Brian, a long-time member and former committee member of the Association, raises the matter at their next AGM but should accept that nothing can be done as regards this year's competition rules.
In his reply to Brian, Derek adds: 'While I can appreciate you not wanting to play in the Jig, the policy surrounding the Jig is and has always been clear on the entry form.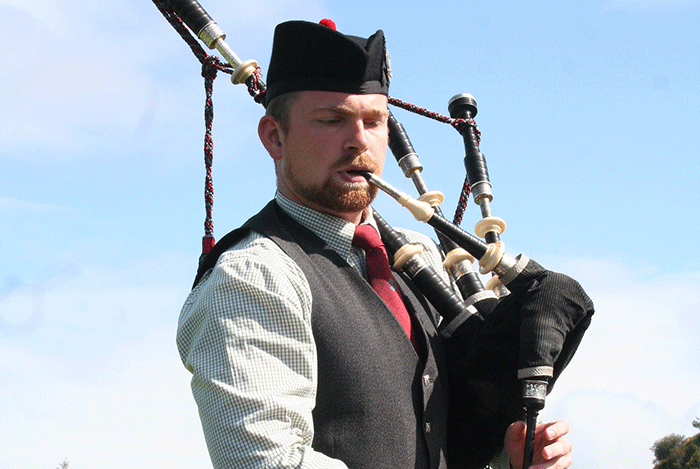 'Additionally, I feel it necessary to address your rhetoric and use of 'age discrimination'. This is unequivocally not true. The CPA does not tolerate discrimination of any kind including age discrimination.
'The Jig policy at the Duncan Johnstone is in no way meant to single out anyone by age, and I hope you understand it is about honouring Duncan's memory. We hope you change your mind and chose to play in the Jig, but if you do not we will of course refund your entry fee.'
The Duncan Johnstone Memorial competition takes place at the National Piping Centre, MacPhater Street (B grade) & Otago Street (C grade) buildings at 9am on March 12. CPA: 'You must enter the Jig competitions for your light music grade as a condition of entry. There will be two jig events, P/A/B and C grade. B Grade Piobaireachd – Submit 4 B Grade MSR – Submit 4 of each type of tune C Grade Piobaireachd – Submit 3 C Grade MSR – Submit 3 of each type of tune. The playing requirements for each Jig event are: submit 2, play 2 – 1 own choice and 1 Duncan Johnstone composition. Entries close Friday 25th February 6pm (UK time). Draw announced Monday 28th February.'
---
---