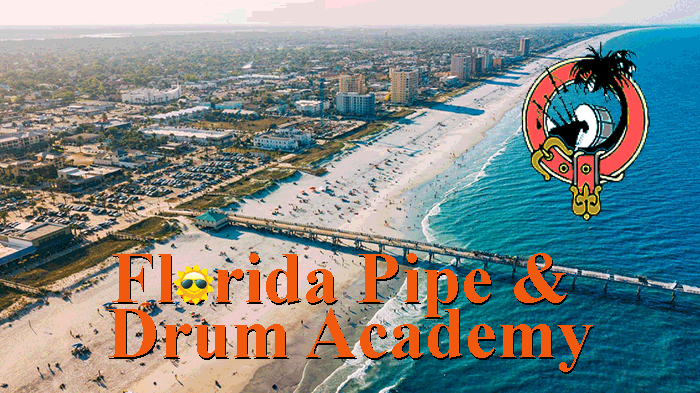 The 2021 Florida Pipe & Drum Academy, scheduled for February 21 -26 in Jacksonville, has been postponed due to the ongoing pandemic. Academy organiser Chris McKeown said: 'We really had no option given the current travel difficulties between the US and the UK. We are disappointed but there is nothing we can do.
'We are exploring alternative dates for July and once we have settled on a way forward we will be contacting all those who have pre-registered for the school.' More information on the Academy here.
Still in the US, the Metro Cup organisers have also confirmed cancellation of this year's event: 'Unfortunately, due to the current unpredictability of travel and the state of the pandemic we have decided to cancel the February 12-13, 2021 Metro Cup Weekend rather than hold it virtually because the mission of The Metro Cup is to gather top players to compete in America, giving us all a chance to see and hear top level playing LIVE while also getting to socialise with the players and people in our community.

'This decision was not made lightly and brings us to a critical moment in the history of The Metro Cup. For decades, The Metro Cup has brought some of the best bagpipers from around the world here to the NY Metro area for America's only Premier Invitational Competition. In addition, we offered top Grade 1 players, our future professional open players, the opportunity to compete in a world class event at the George M. Bell Amateur championship. In recent years we expanded to include the RSPBA international qualifier for the World Drurnming Solo Championship.'
---
Strathallan School have sent this: Bagpiping beginners of all ages will be able to stretch their vocal cords from home this lockdown thanks to Strathallan School's Director of Piping and Drumming.
Craig Muirhead is taking to YouTube this month to deliver chanter lessons to pipers in lockdown. After what has been a challenging year for piping across the globe, he is keen to do what he can to help budding bagpipers start learning the basics.
The project, led by Craig (pictured) in collaboration with McCallum Bagpipes and FLUX Solutions, aims to get beginners of all ages and abilities playing the pipes, possibly fulfilling a New Year's Resolution, or just doing something different during lockdown.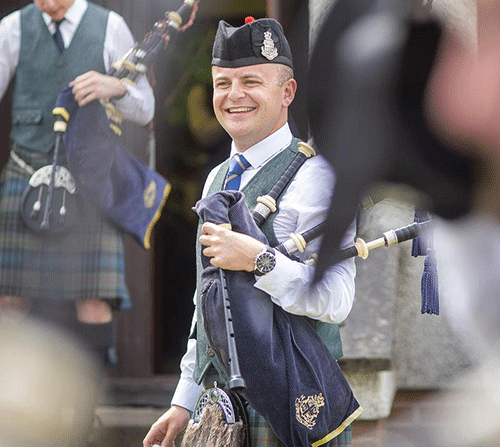 Craig is regularly invited to entertain His Royal Highness the Prince of Wales and has been dedicating most of his time to inspiring young pipers and drummers at Strathallan School in Perthshire. He said learning a new instrument might help give young people focus during lockdown.
He added, 'The piping community is struggling right now and has been since the first lockdown last year. There is no cost for the lessons, we just want to share our passion for piping with anyone interested. All you need to do is sign up.'
The lessons are free for beginners of any age and any background and will take place live on YouTube with options to ask questions and follow up with supporting materials supplied to each participant.
Lessons start on Tuesday 12th January and Thursday 14th January. Those without a chanter can still order one from McCallum Bagpipes for £32.50. Sign up for free chanter lessons here: https://www.pipingclub.com/
For those interested in finding out more about Strathallan's Piping and Drumming programme, the school will virtually open its doors this month for its online Open Morning on Saturday 16th January.
Registration and more information about the leading co-educational day and boarding schools for 8-18 years-olds and registration can be found here: https://www.strathallan.co.uk/visit-us