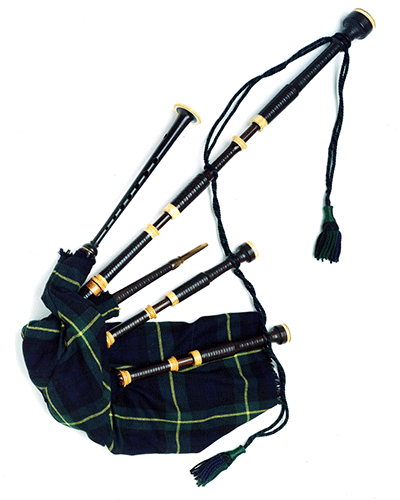 By Robert Wallace
Breton piper Patrick Molard has sent me a video recording of the ground of The Piper's Warning to His Master from the Donald MacDonald MS where it is known as MacDonald's Warning. Those not au fait with the tune will be intrigued to know of the legend which states that the imprisoned piper deliberately misplayed the piece so that his approaching chief would know ambush awaited.
Patrick plays on a replica of an 1806 Donald MacDonald set of pipes made by local maker Pierre Blanchet. The lower pitch suits the music perfectly I think, and the interpretation proves what worthwhile settings Donald MacDonald delivers once we discard his wilder 'German flute' excesses.
Thanks for forwarding Patrick; much appreciated. Catch the video here:
As to Donald MacDonald's pipes, a fine set was acquired at auction by the National Museums of Scotland in 2004 by the then curator of their bagpipe collection, Hugh Cheape. The pipe is pictured at the head of this article. At the time Hugh wrote: 'This must now be a very rare surviving instrument by MacDonald (1767 – 1840), Skye man and Edinburgh bagpipe maker, made possibly as early as 1800 and bearing the tradition from its former owner of having been played at Waterloo.
'An instrument, even a chanter, by this maker is now a comparatively rare 'discovery' and, in this case in a complete and obviously little played state, it would seem an almost unique survival. There are several sets extant which claim to be by Donald MacDonald, but critical scrutiny reveals that they have replacement parts, a named chanter does not match the stocks, or the drones are associated with a chanter by another maker.

'The essential character and quality of this precious object is that it has been professionally turned on the lathe using a tropical hardwood (possibly 'cocus', the trade name given to a type of Caribbean ebony which was then typical of imported hardwoods being worked in Scotland), with a bass and two tenor drones, mounted with ivory and horn, and 'finished' with the full decoration of 'beading' and 'combing', that is, the now familiar styling and profile of the great Highland bagpipe.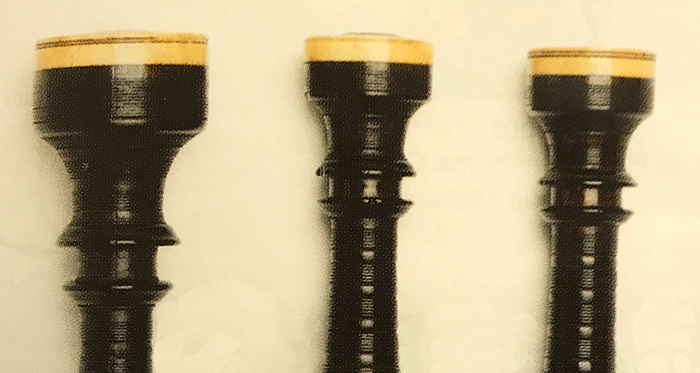 'Most importantly for us, it survives in its original state and entirety with no replacement sections apart from the minor details of replacement ferrule on the outer tenor drone top joint and blowpipe stock. The instrument is a very elegant product, created in the period before precious metals were added to bagpipes in Scotland and when mounts and ferrules were more modest and minimal, having evolved as minor decorative as well as functional detail in caps and rings for tuning chambers in wind instruments.'

The chanter is described thus: Donald MacDonald chanter….stamped 'McDonald/Edinr'…all holes hand-finished and undercut….an ivory sole in the form of a slim ring…the length of the chanter is approximately 14″…
When this pandemic is over we should all be scurrying along to the NMS in Ediburgh to have a look at this pipe in the flesh.