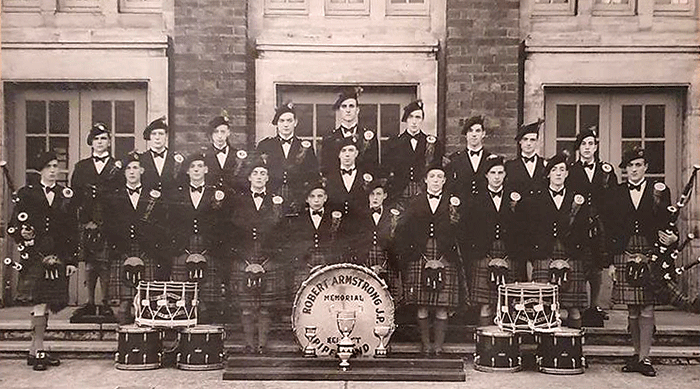 Our Northern Ireland correspondent Gilbert Cromie begins a history of one of Ulster's iconic pipe bands of yesteryear, a band that help lay the foundation of the Province's modern, burgeoning pipe band movement…..
The Robert Armstrong Memorial Pipe Band was formed in the autumn of 1947 by members of the Church Lads' Brigade Pipe Band which was connected to St Aiden's Parish Church, Blythe Street, Belfast.
The St Aiden's Church Lads Brigade Company had been formed in February 1905, however the pipe band did not come into existence until around 1920 following a fund raising initiative within the congregation which realised the sum of £200 to purchase instruments and uniforms.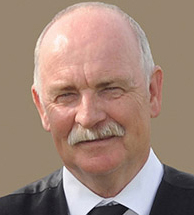 Under the captaincy of David Martin and organised under Bandmaster Watson, the band secured popularity for its church and CLB Company far beyond their Belfast parish. On two occasions they were specially invited to attend the English Church Congress at both Norwich and Oxford, while they were also present at the opening of Liverpool Cathedral in 1924. In addition to these and other regular CLB parades the band was extremely active within its local community performing at all manner of events.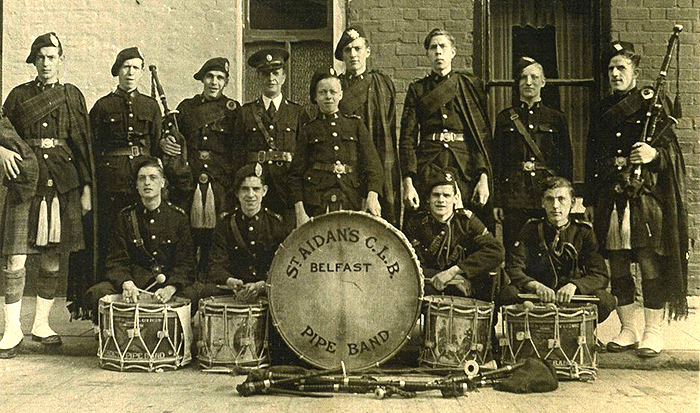 There is not a great deal of evidence of the band competing although it is known that they were members of the North of Ireland Bands Association and could well have taken part in some of the NIBA March Contests held at Windsor Park.
They are also likely to have taken part in CLB band competitions which are known to have existed then. The Shankill Road-based St Michaels CLB Pipe band were winners of what was described as an 'International Event' in 1924/25.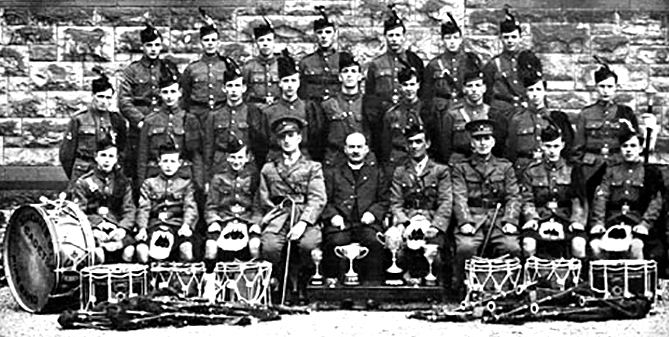 One of the rules governing organisations such as the Church Lads Brigade was that you generally had to leave at the age of eighteen so the formation of the new band was motivated by the desire to keep members playing beyond that age. When the Robert Armstrong Memorial were formed in 1947 it is not known if the CLB band continued to act as a feeder band to the new organisation.
The new band was named after the late Robert Armstrong J.P. who was a leading light in the local community and a stalwart of the Orange Order in Belfast. His widow and members of the extended Armstrong family remained as patrons of the band for many years afterwards.
The first officers of the band were Mr J Clarke, Chairman, Mr P Anderson, Vice Chairman, Mr AF Hector, Secretary and Mr D Kelly, Treasurer. They practiced in a band hall in Richview Street just off the Donegall Road, Belfast.
One of the band's first public appearances was in June 1948 when they were presented with a set of seven new drums which had been purchased thanks to subscriptions from people within the Donegall Road and Sandy Row districts.
The band's first Pipe Major was Harry J. Denyer who led them from 1947 to 1954 when he moved to work in Scotland and then London. He became a stalwart of solo piping both in London and also when he returned to Northern Ireland in later life.
In 2004 he was the recipient of the prestigious Balvenie Medal which is awarded annually at the Glenfiddich Piping Championship to an unsung hero of the piping world who through their work behind the scenes has been perpetuating the solo piping tradition.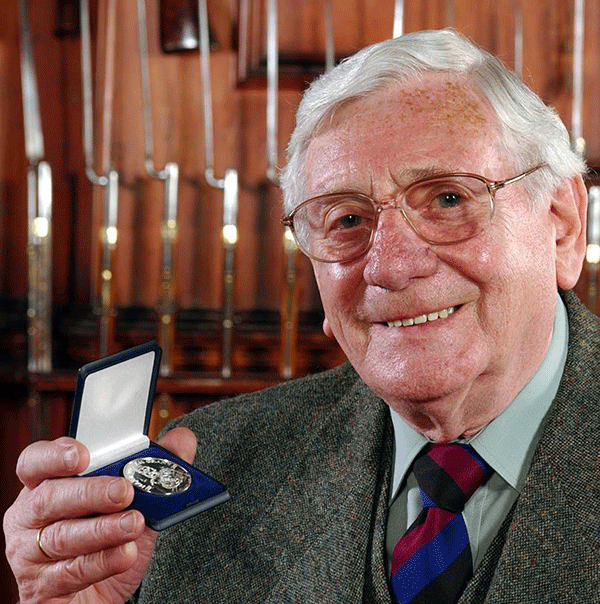 In 1949, under P/M Denyer, the band achieved their first significant competition success when they won the All-Ireland Junior Grade. They were also reasonably successful in Grade 3 winning a number of local events, however it was not until 1952 that they claimed another top event the Grade 2 Ulster Championships.
The band under P/M Denyer is pictured at the top of this article. The personnel are as follows: Back row – TJ Taylor, W Nesbitt, J Rea, R Caughey, D/M SD Kelly, V McConkey, H Halliday, D McClean, R Dalzell; Front: P/M Denyer, A Copeland, GT Denyer, A Wilson, H McNeilly, AF Hector, T Kyle, W Robinson, J Smyth, T Davison, GA McClean.
Read the second part of this history here.
---